We have been baking a lot of cookies lately.  No one here at 1840 Farm seems to mind.  So far we've had chocolate crinkles, chocolate mint meltaways, oatmeal white chocolate chip, coconut macaroons, espresso chocolate chip shortbread, and Mr.1840 Farm's famous chocolate chip.  When I mentioned in my last post that December would be a month chock full of cookies, I really meant it.
When I decided to make chocolate crinkle cookies over the weekend, I reached for my grandmother's recipe card box.  It is far from fancy.  In fact, it is a simple index card box that I decorated with stencils for her when I was about 12 years old.  I walked through the memories of my childhood by simply reading the recipes stored inside.  When I landed on the card for chocolate crinkles, I found that it was not clipped from a magazine or the daily newspaper.  It was written by hand which somehow made it all the more powerful.
Moments later, my son and I were holding court in our farmhouse kitchen.  Holiday music was floating through the air and the oven was warming up to temperature.  We read through the recipe and gathered our ingredients.  Soon the dough had been made and it was time to form the cookies.
As my son rolled each cookie in its powdered sugar coating, I couldn't help but smile.  I knew that decades earlier, my grandmother had stood in her kitchen carefully rolling each cookie in powdered sugar before sliding the baking sheet into the oven.  Here he was three generations later doing the same.
A recipe passed on to you from generations past or from neighbors present is the equivalent of a culinary time capsule.  No matter how much time passes from the moment it enters your kitchen to the time that you follow its directions to create it, you will be reminded of the person who gave it to you or the moment you first tasted it. The recipe's aroma and taste carry with them the warm
memory of that person, place and time.
I have spoken of food memory before, but I believe it to be an incredibly powerful force.  I need only look back as far as Thanksgiving this year to affirm this belief.  Our table was full of family recipes from  cinnamon apple slices to pumpkin pie.  Every bite reminded me of the years spent at holiday tables enjoying those dishes with family.
I do believe in the power of not only a recipe, but in sharing a recipe with someone.  The sharing of recipes used to be commonplace.  I remember my mother returning home from holiday parties and PTO meetings with a new recipe in hand.  She would tell me whose recipe it was and explain what the dish had looked and tasted like.  Then we would make plans to make it ourselves.  For a child who loved to cook, it was incredibly exciting.  I still use several of those recipes for my family.  Each time I make them, I am reminded of the person who shared the recipe.
1840 Farm Chocolate Crinkle Cookies
makes 3 dozen cookies
I've made no secret that this recipe brings back a flood of childhood memories for me.  I substitute Ovaltine chocolate malt powder for half of the cocoa called for in the original recipe.  The malt adds a depth of flavor that my family enjoys even if the malt flavor itself is very understated.  If you prefer, you may omit the Ovaltine and double the amount of cocoa.  If you do, I would add another 1/4 cup of granulated sugar to the dough in order to balance out the increase in unsweetened cocoa powder.
1/2 cup (60 grams) powdered sugar
1 stick (4 ounces) butter, softened
1 cup (192 grams) granulated sugar
6 Tablespoons (30 grams) unsweetened cocoa powder
6 Tablespoons (33 grams) Ovaltine chocolate malt powder
1 teaspoon vanilla extract
2 large eggs
1 2/3 cup (200 grams) All-purpose flour
1 1/2 teaspoon baking powder
1/4 teaspoon salt
Preheat oven to 350 degrees Fahrenheit.  Line two baking sheets with nonstick liners or parchment paper.  Place powdered sugar in pie plate or casserole dish.  Set aside as you prepare the cookie dough.
Cream butter and sugar together using a mixer or food processor.  Add cocoa, Ovaltine powder and vanilla and blend.  Add eggs and mix until fully incorporated.  Add flour, baking powder and salt and mix just until combined.  If time allows, the dough may be chilled in order to make forming the balls of dough a less messy task.
Form approximately 1 Tablespoon of dough into balls.  Roll each ball in powdered sugar and place on cookie sheet spacing cookies about 2 inches apart from each other.  Bake for 10-12 minutes or until the surface of the cookie is puffed and cracked.  Set aside to cool for 15 minutes.  Remove from the baking sheet to a wire rack to cool completely.  Enjoy!
---
This post was featured in The 1840 Farm Community Newsletter. To make sure that you don't miss any of our original content or favorite recipes, DIY projects, and homesteading advice from around the web, subscribe to The 1840 Farm Community Newsletter. Visit our subscription form to become the newest member of The 1840 Farm Community.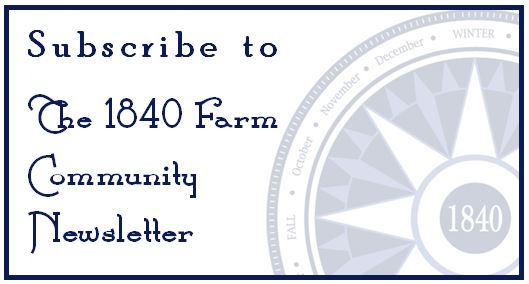 Our newsletter isn't the only way to follow what's happening here at 1840 Farm.
You're always welcome at 1840 Farm and at The 1840 Farm Mercantile Shop on Etsy.
You can also find 1840 Farm throughout the social media universe on
Facebook, Twitter, Pinterest, Instagram, Flickr, and Bloglovin'.
We even created a new 1840 Farm Community Newsletter Pinterest board to catalog
our newsletter content so that you could easily pin your favorites to your own boards.
Come add your voice to our conversation!
We'll hope to see you there!
---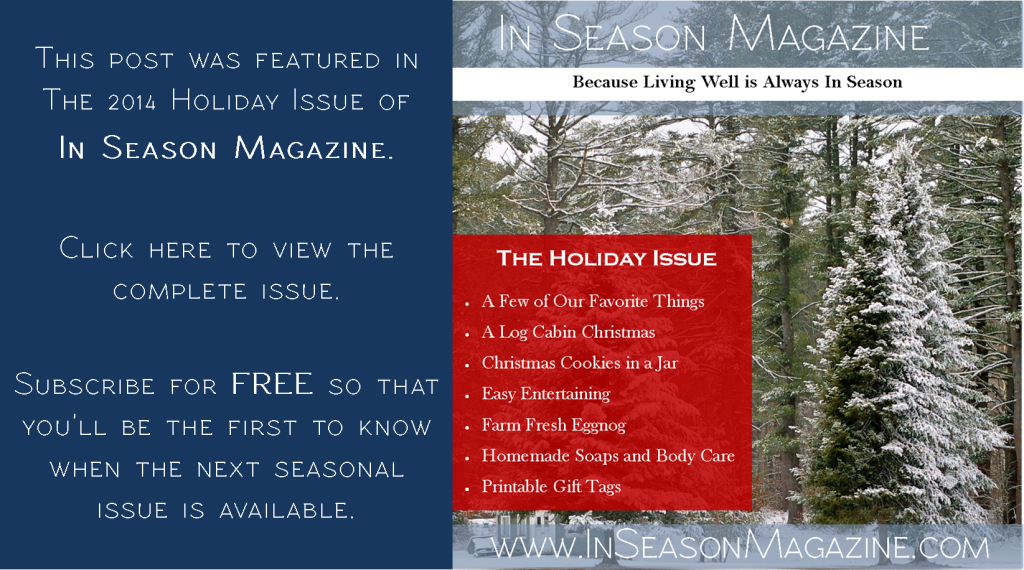 Comments
comments