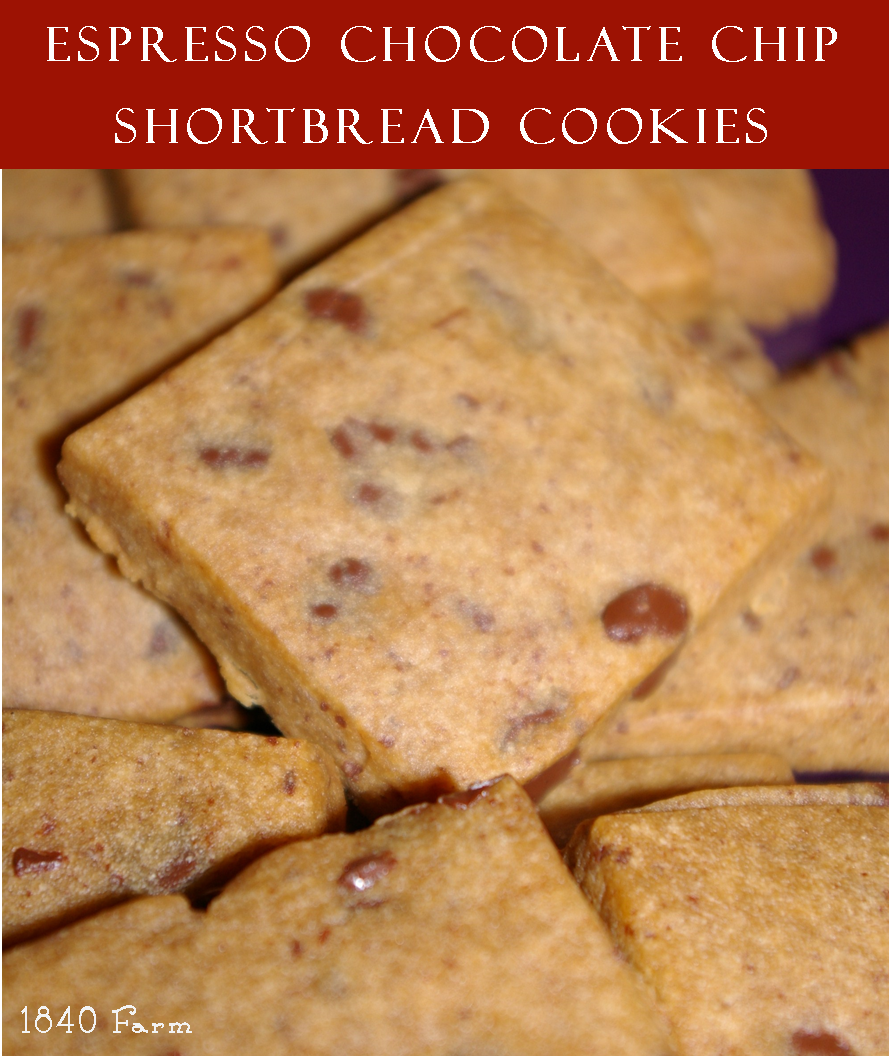 I wish that I could take the credit for this recipe. If you believed that I had dreamt this cookie batter up in our farmhouse kitchen, I might be elevated to genius status in the opinion of my readers. Alas, I did not create this recipe. However, I did have the good sense to rip it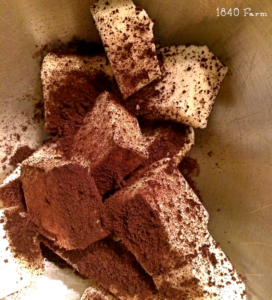 immediately from our copy of The Boston Globe's Sunday Magazine almost five years ago. That might not sound like much of an accomplishment, but I am not a morning person. Anything that I do before I have finished my second, or perhaps third, cup of home roasted coffee is a galactic achievement.
I knew upon seeing this recipe that it would be delicious. What I didn't know was that it would be so addictive. When these cookies are sitting on our kitchen counter, it is nearly impossible to pass by without reaching out to help yourself to one of them. It goes without saying that coffee and chocolate are a winning combination, but in this recipe they are perfectly matched. I have long thought that its creator, Dorie Greenspan, is in fact a recipe creating genius, but these cookies settled the argument for me once and for all.
So, I will happily give credit where it is so earnestly due. Thank you, Dorie for a recipe so delicious that I simply can't improve it. I know that these delicious cookies will be among our favorite homemade cookies for decades to come. Lucky for you, you can now make them one of yours!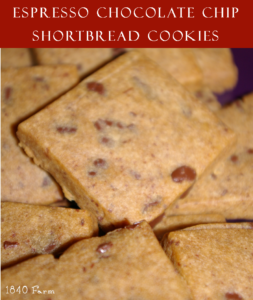 Espresso Chocolate Chip Shortbread Cookies
2016-09-19 19:07:16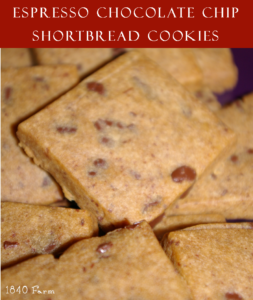 Dorie suggests placing the prepared dough in a 1 gallon plastic bag for rolling ease and measuring the dough into even 2 x 2 inch squares with a ruler before cutting. This is a great tip if you are looking to create precisely sized cookies. I prefer to cut freehand and roll the dough between two sheets of parchment paper. No matter which method you choose, the resulting cookies will be delicious!
Ingredients
1 Tablespoon instant espresso powder
1 Tablespoon boiling hot water
1 cup (2 sticks) butter, room temperature
2/3 cup powdered sugar
1/2 teaspoon vanilla extract
2 cups (240 grams) All-purpose flour
4 ounces bittersweet chocolate chips or chopped bittersweet chocolate
Instructions
In a small bowl, combine espresso powder and hot water. Mix to combine and set aside.
Using an electric mixer or food processor, cream the butter and sugar until it combines completely and makes a smooth paste. Add the vanilla extract and the espresso mixture. Mix to combine. Add the flour and chocolate chips to the batter and mix just until combined. Do not overwork as this will result in a dough that is tough instead of delicate.
Remove the dough to a plastic bag if you are using Dorie's method or to a sheet of parchment or waxed paper. Enclose the dough in the bag or cover with a second sheet of paper. Using a rolling pin, roll the dough into a rectangle approximately 10 inches square and 1/4 inch thick. Refrigerate the dough at least 45 minutes or until firm enough to cut cleanly.
Preheat the oven to 325 degrees Fahrenheit. Line 2 baking sheets with nonstick liners or parchment paper. Remove the dough from the refrigerator and cut into rectangles. Place the cookies on the prepared baking sheets approximately 1 inch apart.
Bake the cookies in the preheated oven for 18 to 20 minutes or until they are firm to the touch. Do not overbake. Remove from the oven and place trays on wire racks to cool completely.
Notes
Note: This dough works very well stored in the freezer. Simply prepare the dough and freeze in a large freezer bag. Remove the frozen dough and cut into squares as the oven preheats. Frozen cookies will require an additional 3-5 minutes in the oven, but taste identical to those made from freshly made refrigerated dough.
Adapted from Originally appeared in The Boston Globe Sunday Magazine on January 14, 2007
Adapted from Originally appeared in The Boston Globe Sunday Magazine on January 14, 2007
1840 Farm http://1840farm.com/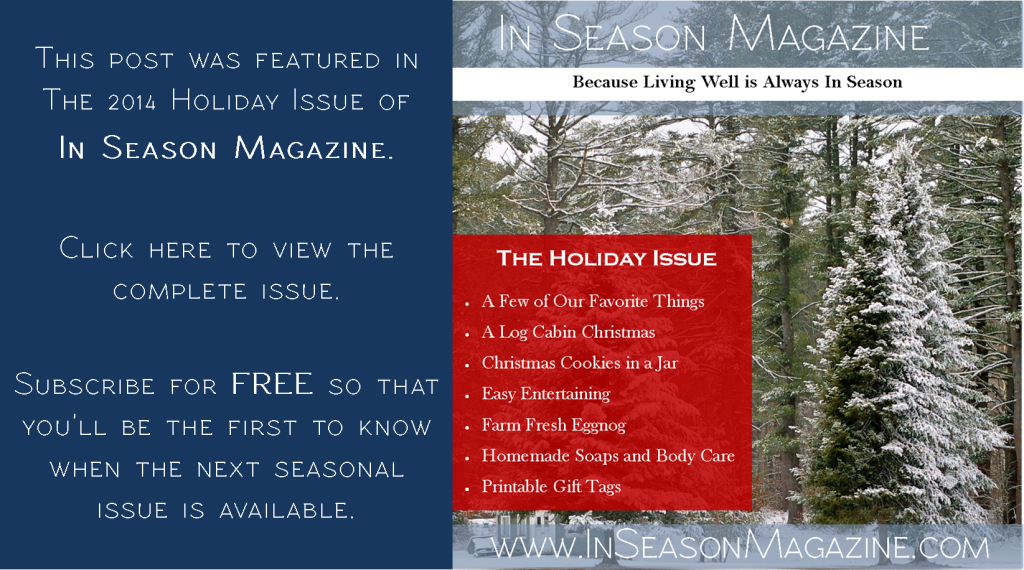 Comments
comments