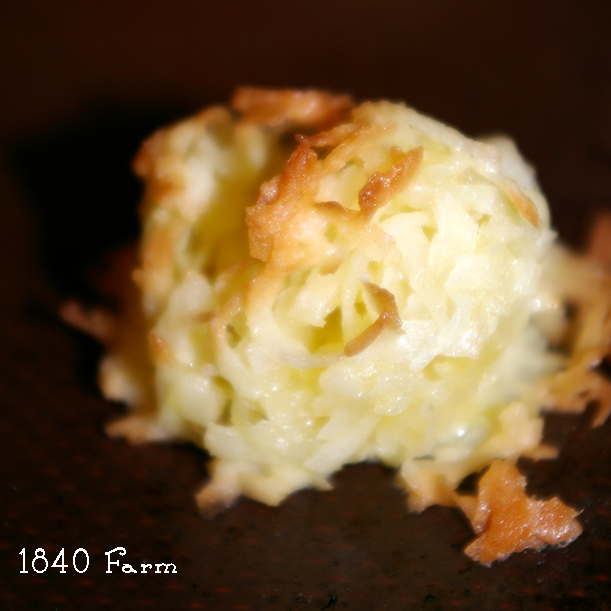 Sometimes you need a freshly baked cookie. I mean really need one. The trouble is, you don't always have the time required to make one. There's butter that needs to be brought to room temperature and dough that needs to be chilled before baking. I love to bake, but there are times when I need a recipe that doesn't require pre-planning or the better part of my day in order to make it on to our dinner table.
This is one of those recipes. These cookies taste delicious, look fantastic, and go from raw ingredients to warm cookies fresh from the oven in less than 30 minutes. They never last long here at 1840 Farm. They seem to disappear almost as quickly as they were prepared.
You can read the I hope that you will enjoy baking a few of our favorite cookie recipes this holiday season and that you will share a few of your own. A flurry of cookies will be baked this week at 1840 Farm. We'll have cookies for bedtime snack on Christmas Eve and there will have to be a few cookies left over for Santa. I'll need as many great cookie recipes as I can get my hands on in order to keep fresh cookies in our farmhouse kitchen through next week. Sometimes, you just need a cookie and a great cookie recipe.
1840 Farm Coconut Macaroons
makes approximately 20 cookies
7 ounces sweetened coconut
2 Tablespoons (30 grams) granulated sugar
1 teaspoon vanilla extract
1/8 teaspoon sea salt
1 large egg
2 Tablespoons All-purpose flour
Preheat oven to 325 degrees Fahrenheit. Line two baking sheets with nonstick liners or parchment paper. Set aside while the cookie batter is prepared.
In a large bowl, combine coconut, sugar, vanilla, salt, and egg. Mix until thoroughly combined and evenly moist. Add flour and stir just until flour has been incorporated. Do not overmix.
Drop batter by rounded Tablespoons onto prepared cookie sheets. Bake 16-20 minutes or until the top of the macaroons are lightly browned. Remove from oven and allow to cool. Serve and enjoy.
---
This post was featured in The 1840 Farm Community Newsletter. To make sure that you don't miss any of our original content or favorite recipes, DIY projects, and homesteading advice from around the web, subscribe to The 1840 Farm Community Newsletter. Visit our subscription form to become the newest member of The 1840 Farm Community.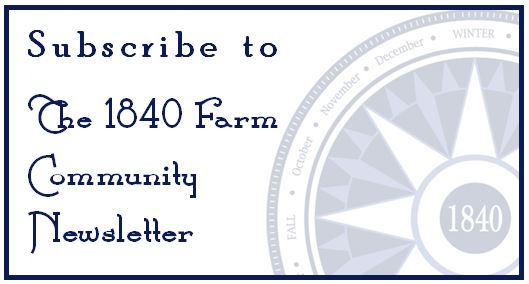 Our newsletter isn't the only way to follow what's happening here at 1840 Farm.
You're always welcome at 1840 Farm and at The 1840 Farm Mercantile Shop on Etsy.
You can also find 1840 Farm throughout the social media universe on
Facebook, Twitter, Pinterest, Instagram, Flickr, and Bloglovin'.
We even created a new 1840 Farm Community Newsletter Pinterest board to catalog
our newsletter content so that you could easily pin your favorites to your own boards.
Come add your voice to our conversation!
We'll hope to see you there!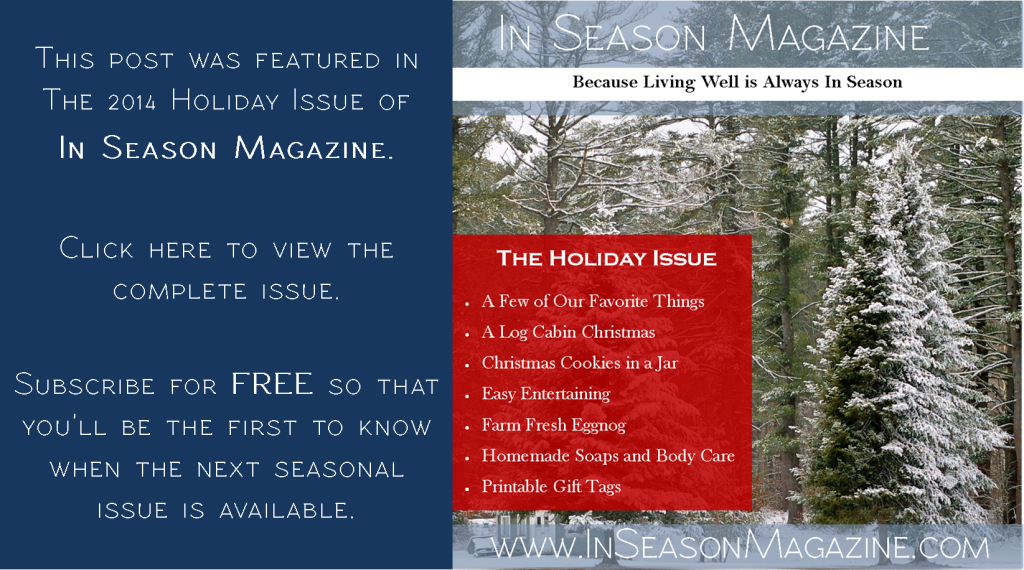 Comments
comments