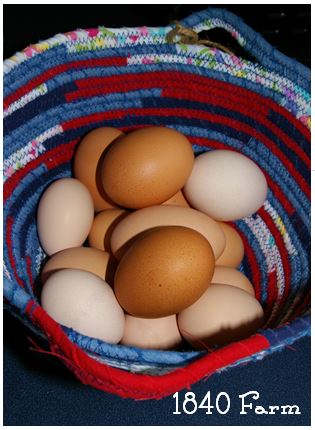 I live and write at the intersection of family, food, and farming with three generations of my family at 1840 Farm.  I share my family's experience on 1840Farm.com as well as with the readers of nationally circulated online and print publications.
I am a proud contributor to several of the leading homesteading and food based online and print publications.  My work has been shared with the readers of From Scratch Magazine, Hobby Farms' Popular Farming Series, and CommunityChickens.com from the publishers of Mother Earth News and Grit Magazine.  I am also a contributor to the From the Farm Community as well as The Daily Meal, Foodie.com, and The Homestead Bloggers Network.
I am very selective about the companies and products that I invite to become sponsors on 1840Farm.com.  I made a promise to myself and our community of readers and followers that we would only promote the companies and products that we believe in and those that we have personally used here at 1840 Farm.  I enjoy introducing new products to our daily lives here at 1840 Farm and to the members of The 1840 Farm Community on our blog, and on  Facebook, Twitter, Pinterest, Instagram, Flickr, and Bloglovin'.
If you would like to receive a copy of our Media Kit and sponsor rates, please contact me.  The 1840 Farm Media Kit details my experience and affiliations and provides additional information regarding our online presence.  It is my hope that our Media Kit will provide you with the information necessary to evaluate your interest in joining our elite group of 1840 Farm sponsors.