I often say that I live and write at the intersection of family, food, and farming here at 1840 Farm. I have also been fortunate to have the opportunity to write for several online and print publications and to be profiled in several others.
I was proud to be a founding contributor to From Scratch Magazine, an online publication specializing in homesteading and farming content which saw its first issue published in February of 2013. I shared original recipes and images in issues of the bi-monthly online magazine through the fall of 2014..
I shared original recipes and food related content as a member of the Culinary Content Network for The Daily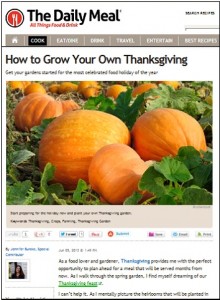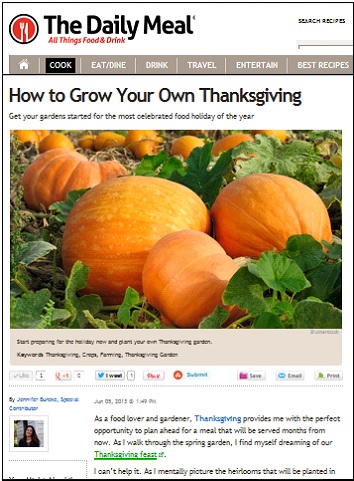 Meal. In 2013, I published an in-depth article about growing food for your family's Thanksgiving celebration. I was chosen to be included in The Daily Meal's Tradition Exchange article and slideshow to celebrate the premiere of the documentary The Kikkoman Creed: Make Haste Slowly alongside celebrity chefs and other contributors.
I was selected as one of the 100 members of The Foodie 100 on Foodie.com by Glam Media in advance of their launch in the spring of 2012. My original recipes and photos were selected as the winning entries for the Cuisinart Cheesy Foodie national recipe competition.

I was a featured contributor to CommunityChickens.com from the publishers of Mother Earth News and Grit Magazine from October of 2010 to December 2013. During that time, I published over 70 original articles and was regularly highlighted in the Email newsletter that is delivered to over 100,000 inboxes each week.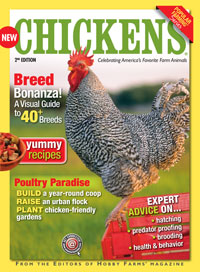 In January of 2013, the inaugural United States issue of Your Chickens Magazine was released. I was honored to be included in their article profiling prominent American hen keepers.
In February of 2013, the editors of Hobby Farms released the 2013 edition of Popular Farming: Chickens! I contributed two articles to the annual publication. I was given the opportunity to write the introduction to the magazine. I chose to do so within the framework of an article that provides a history of the American family farm.
---
The 1840 Farm Community Newsletter was launched on July 1, 2013. The newsletter includes our original content as well as a few of our favorite recipes, DIY projects, and homesteading advice from around the web, You can view past issues and click on the button below to visit our subscription page.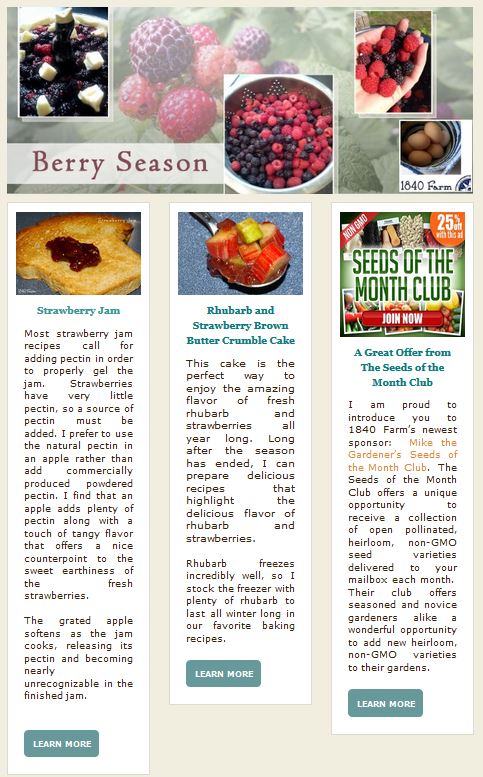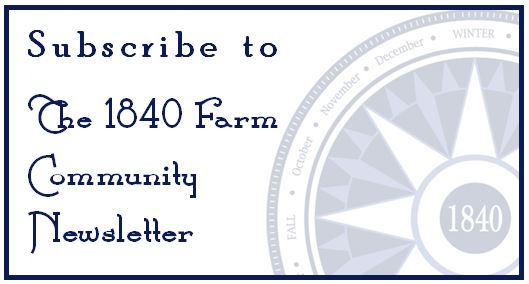 You're always welcome at 1840 Farm and at The 1840 Farm Mercantile Shop on Etsy.
You can also find 1840 Farm throughout the social media universe on
Facebook, Twitter, Pinterest, Flickr, and Bloglovin'.
We even created a new 1840 Farm Community Newsletter Pinterest board to catalog
our newsletter content so that you could easily pin your favorites to your own boards.
Come add your voice to our conversation!
We'll hope to see you there!
---