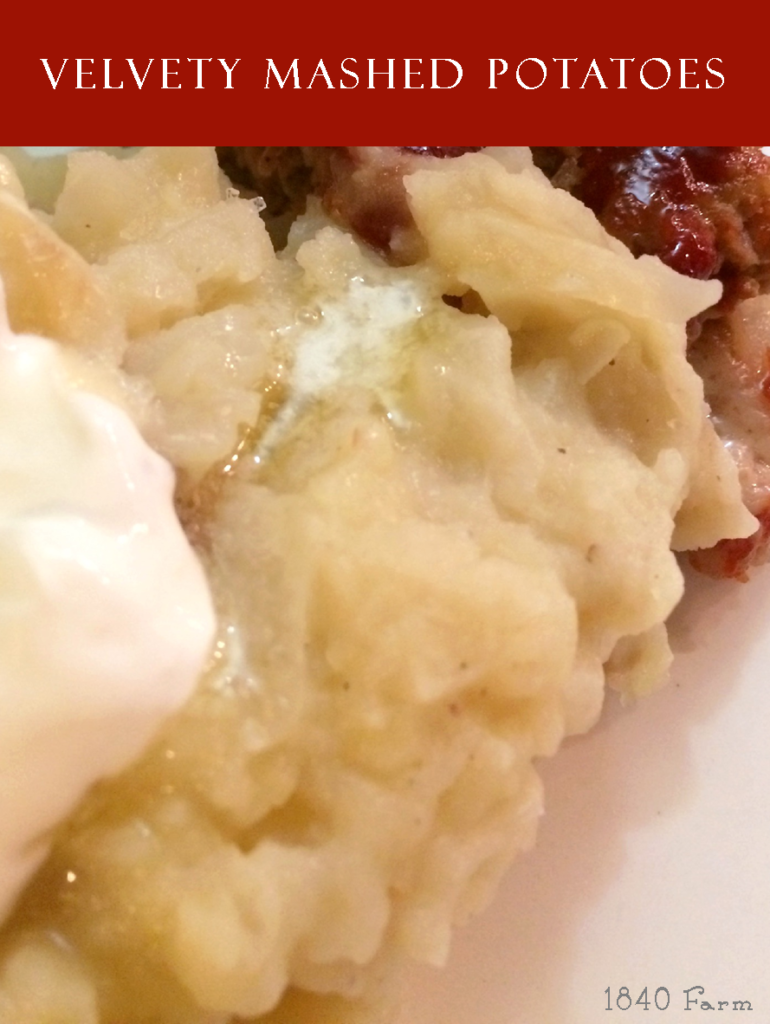 For me, a serving of velvety smooth mashed potatoes is at the top of my list of favorite comfort foods. They're always a welcome sight at our family table. They pair beautifully with so many main courses and I love repurposing any leftovers into the next evening's comforting meal for our family. Leftover mashed potatoes make a delicious topping for a range of dishes from Shepherd's Pie to a Farmhouse Style Mashed Potato Torta. At Thanksgiving dinner, I can't imagine our plates without a healthy serving of mashed potatoes.
As much as I love to make and enjoy mashed potatoes in our farmhouse kitchen, I receive countless messages and pleas for help from my readers who are frustrated by the process. They've tried so many different recipes and have yet to create the lovely, creamy mashed potatoes they're dreaming of.
Making amazing mashed potatoes is simple once you understand the role a potato's starch plays in the finished texture of the dish. You don't need fancy tools or ingredients, just a few simple techniques for controlling the starch contained in the potatoes you're working with.
First, carefully choose the type of potato you use and the method of preparing them for boiling. Yukon Golds are my preferred type of potato to use when making mashed potatoes. They are waxy and ideally suited for creating a smooth mashed potato. I love their flavor and texture and use them when creating any mashed potato recipe.
Next, let's discuss preparing the potatoes for cooking. I like to resist cutting the potatoes into small pieces before boiling. The more surface area you create, the more water will be absorbed by the boiling potatoes, causing the starch molecules to swell and absorb too much water. Instead, cut the potatoes into pieces approximately 2" square which allows the potatoes to cook quickly without soaking up too much liquid.
As soon as the potatoes are fork tender, remove the boiled potatoes from the hot water immediately to a colander. Allow the hot potatoes to drain for a few moments before returning them to the pan. Use a potato ricer or an old fashioned potato masher to break down the potatoes. Do not use a blender, mixer, or food processor to mash your potatoes as they will over work the starch molecules and produce gummy mashed potatoes that no amount of butter or cream will be able to tame.
Finally, do not add cold liquid to the boiled potatoes. A hot, steaming pile of potatoes doused in cold liquid will seize up due to the drastic difference in temperature, producing and releasing far too much starch to create the velvety smooth dish we all love. Instead, warm your liquids before adding them to the cooked potatoes. You'll be amazed at the difference in texture and rewarded with glorious mashed potatoes to serve at your family table.
Once you unlock these simple secrets for creating velvety smooth mashed potatoes, you'll find yourself turning to this recipe again and again. They're simply delicious served with our Farmhouse Gravy. I hope that your family and friends will enjoy them as much as we do!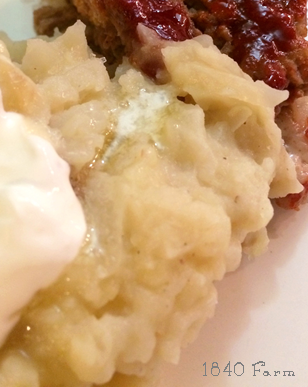 Velvety Mashed Potatoes
2016-10-05 07:22:04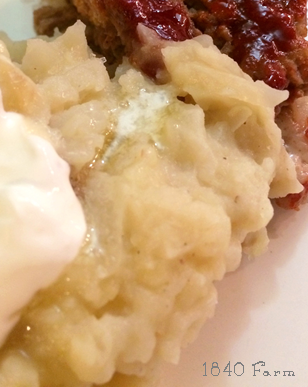 Serves 6
I like a rustic mashed potato dish, so I skip the step of peeling the potatoes before boiling. If you prefer, you can peel the potatoes before boiling. This is the perfect recipe to use your homemade bone broth. I find that using bone broth delivers a rich flavor and texture unlike any other liquid added to the warm potatoes. Be sure to warm the liquids before incorporating them into the potatoes.
Ingredients
3 pounds Yukon Gold potatoes, washed and cut into 2" cubes
1 cup bone broth or high quality stock
½ cup whole milk
¼ cup heavy cream
butter for serving
salt and pepper to taste
Instructions
In a large pot, combine the cubed potatoes with enough cold water to cover and allow them to move freely as they boil. Place the pot over a burner on high heat, bringing it to a rapid boil. Reduce the heat as needed to maintain the boil but prevent the pot from boiling over. Continue to cook until the potatoes are fork or knife tender, approximately 15 minutes.
Immediately remove the pot from the heat and drain the potatoes in a colander. Allow the hot potatoes to drain for a few minutes before continuing. You can use a potato ricer to break down the potatoes or return the cubed potatoes to the boiling pot to mash using an old fashioned potato masher. Take care to mash the potatoes without overworking them.
Add half of the warm liquid mixture to the pot, stirring it into the mashed potatoes. Continue adding more liquid until the mashed potatoes are the desired consistency. If you find that you need more liquid, simply warm a bit of bone broth, cream, or milk before adding it to the potato mixture. Taste the potatoes, seasoning with salt and pepper as needed. Serve hot with an ample topping of butter, sour cream, or a ladle full of our Farmhouse Gravy.
1840 Farm http://1840farm.com/
---
This post is included in our 1840 Farmhouse Thanksgiving Gallery.
You'll find our favorite Thanksgiving recipes all gathered in one place so that you can easily include them in your family's celebration. I'll be adding new recipes right up until the big day, so check back to see even more delicious and fabulous Thanksgiving posts.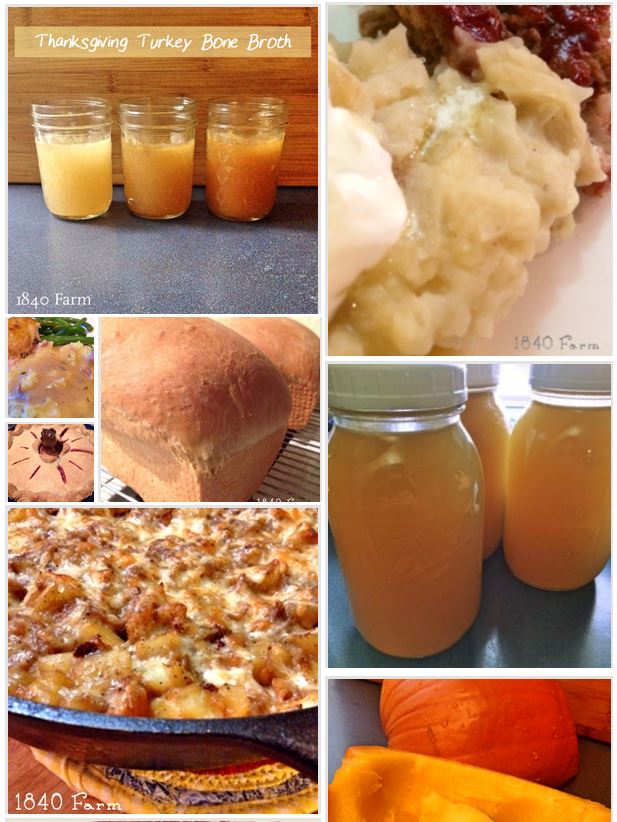 ---
Comments
comments