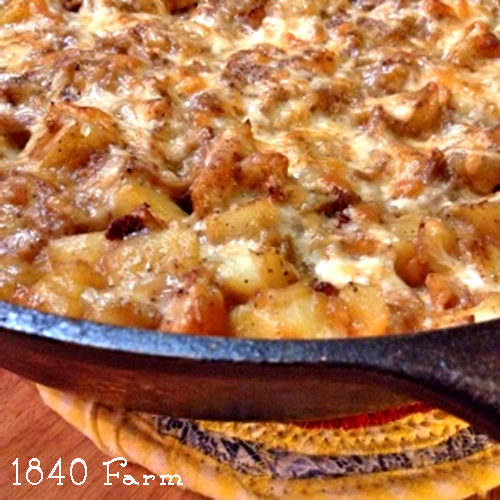 In my opinion, Thanksgiving leftovers don't get the respect they deserve. A feast on Thursday can produce enough leftovers for an entire weekend of delicious meals and sandwiches. Any leftover turkey can be transformed into something completely new and delicious with very little effort.
I originally started making a Cast Iron Skillet Pork and Potato Hash with leftovers from our Beer and Brown Sugar Braised Pork. It was always a hit at our family table and became just as popular as the pork we enjoy the first night for dinner. Soon, we were making braised pork with this hash in mind and eagerly anticipating the second night's delicious dinner.
It stood to reason that leftover Thanksgiving turkey would be just as delicious when transformed into hash. It was. Year after year, this hash is just as popular as the pork version we enjoy. It's also a dish that celebrates those Thanksgiving leftovers while creating something completely different to serve at our family table.
I hope that your family will enjoy it just as much as mine does!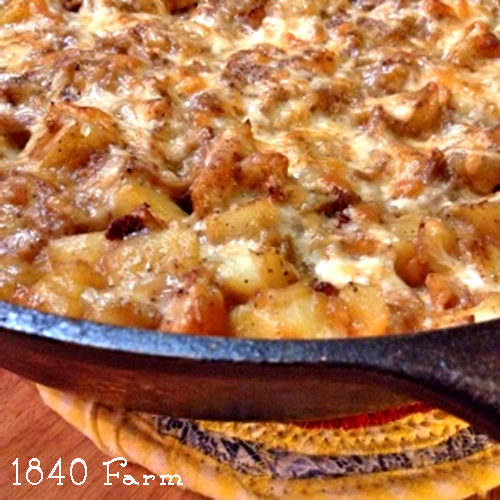 Leftover Thanksgiving Turkey and Potato Hash
2016-11-17 09:10:28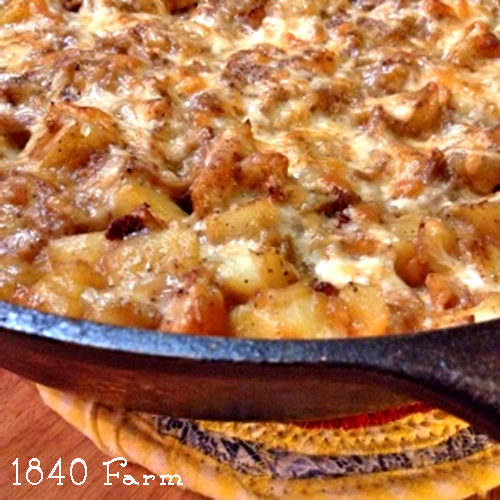 This recipe makes use of one of my favorite pans: a cast iron skillet. I like to use my Lodge 12 inch cast iron skillet when preparing this hash. If your skillet is smaller, you can reduce the proportions to fit your pan. I love to use homemade bone broth for this recipe when I have it on hand, but an equal amount of good quality stock can be used. If you have any roasted carrots, parsnips, or other root vegetables leftover from your Thanksgiving feast, add them in. The results will be completely new and delicious!
Ingredients
1 Tablespoon butter
1 large onion, diced
3 cloves garlic, minced
2 ½ pounds potatoes, washed and cut into ½ inch cubes
¼ teaspoon dried thyme
12 ounces homemade bone broth or good quality stock
8 ounces shredded turkey
2 ounces heavy cream
salt and pepper to taste
2 ounces smoked cheddar, grated
Instructions
Preheat the oven to 400 degrees Fahrenheit. Position an oven rack in the middle of the oven.
Heat a large cast iron skillet over medium high heat. Add the butter to the hot pan and swirl to coat the bottom surface. Add the onion and cook until almost translucent, about five minutes. Add the garlic and cook one minute before adding the potatoes to the pan, stirring to combine.
Add the thyme and bone broth to the pan. Bring the liquid to a simmer. Cover the pan and reduce the heat to low. Cook for 10 minutes undisturbed.
Remove the cover and stir the mixture. The potatoes should have begun to soften and absorbed some of the liquid. Add the turkey and heavy cream to the pan and stir to combine. Taste for seasoning, adding salt and pepper to taste. Press the mixture firmly into the pan and top with the grated cheddar. Transfer the skillet to the warm oven.
Cook the hash for ten minutes. Check the potatoes for doneness before turning on the broiler. Broil for two minutes to brown the top surface of the hash. Remove from the oven and serve hot.
1840 Farm http://1840farm.com/
---
This post is included in our 1840 Farmhouse Thanksgiving Gallery.
You'll find our favorite Thanksgiving recipes all gathered in one place so that you can easily include them in your family's celebration. I'll be adding new recipes right up until the big day, so check back to see even more delicious and fabulous Thanksgiving posts.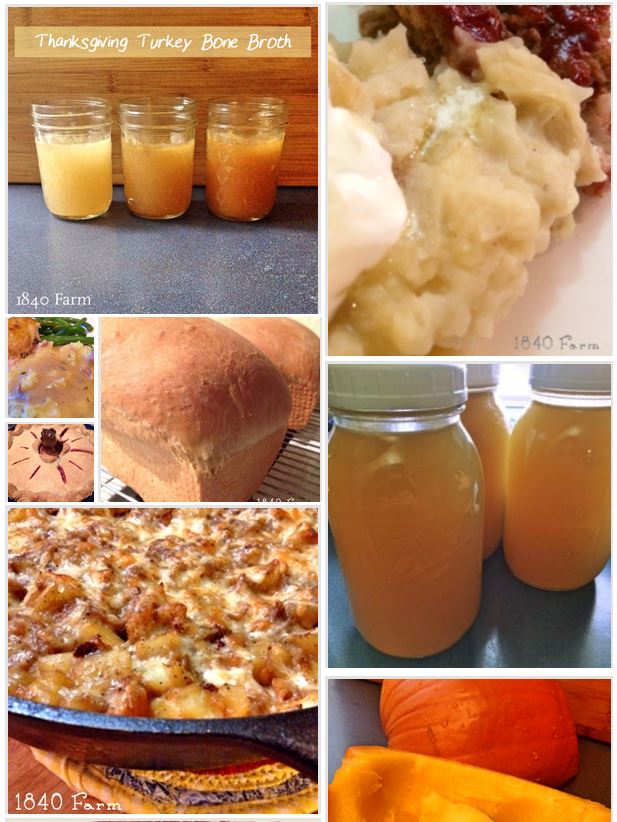 ---
Comments
comments