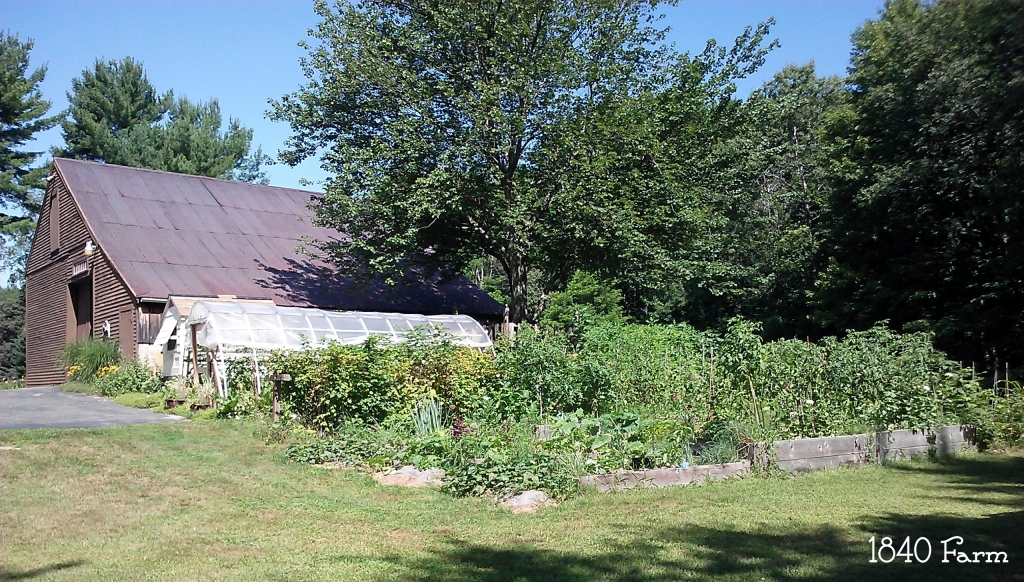 We have been planting heirlooms in the gardens at 1840 Farm since our first summer living here.  It started simply enough with a few  packets of heirloom tomato seeds.  They had interesting names and stories that held our attention long before we had ever tasted an heirloom fruit or vegetable fresh from our garden.
One bite of an heirloom tomato was all it took to make me a believer in heirloom varieties.  The flavor was amazing: rich and full and unlike anything I had ever tasted.  Nine years have passed, but I haven't planted anything but an heirloom in our gardens since that first delicious bite.
In 2013, we launched our first 1840 Farm Heirloom Seed Collections in order to share our favorite heirloom varieties with our readers. Each year, we have expanded our offerings to bring you even more variety. Each collection has been carefully curated to pair varieties that are well suited for growing together in your gardens and ours. All of the seeds in our collections are heirloom, non-GMO, and sourced from Baker Creek Heirloom Seed Company, a family owned seed purveyor.
For 2016, we are proud to offer nine heirloom seed collections for sale along with one master collection called The Farmhouse Kitchen Collection. For the first time, we have combined our love of heirloom gardening and cooking into a single master collection.  The Farmhouse Kitchen Collection includes fifteen seed varieties from three of our heirloom collections paired with six delicious recipes.  With these heirloom seeds and recipes, you will be able to enjoy and celebrate your harvest right along with us.
You can click on any of the images below to learn more about each specific collection. We hope that you will enjoy growing these heirlooms in your garden as much as we do.
We invite you to join The 1840 Farm Community on Facebook to share updates from your garden and keep up to date on what we're harvesting from the heirloom gardens here at 1840 Farm.  We'll also be sharing regular garden updates along with fresh, seasonal recipes here on our blog, in our newsletter, and on Facebook, Instagram, Twitter, and Tumblr.
You can view photos from the gardens at 1840 Farm by visiting our Garden Photo Tour.  More photos will be added as we progress through the growing season.