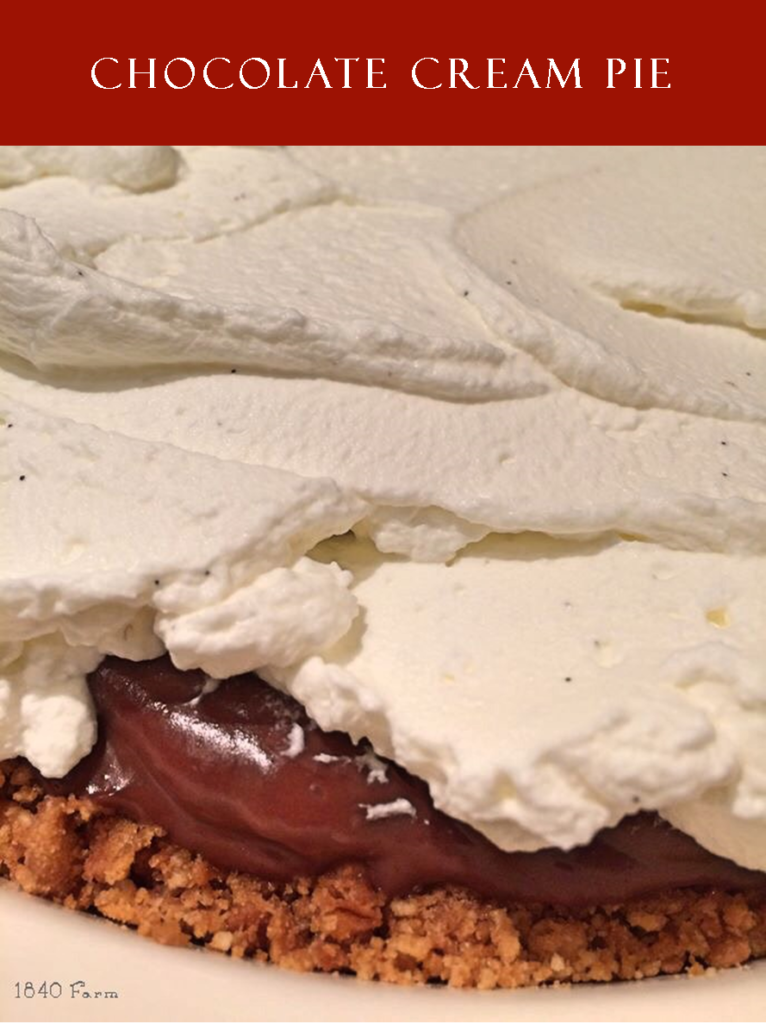 Chocolate. Cream. Pie. Need I say more? I didn't think so. What could be better than a combination of rich, chocolate cream made from scratch over a crumb pie crust topped with vanilla bean whipped cream? For a pie lover like me, adding chocolate to the mix sends this recipe to the top of my favorites list.
With Valentine's Day fast approaching, this recipe is perfect for treating your loved ones to a delicious homemade dessert. My Valentines are chocolate lovers, so this pie often finds a place at our table on and around Valentine's Day. It never fails to delight each and every one of them.
In our house, we bake and eat around food allergies, so the first step in any recipe is ensuring that the ingredients are safe to keep in our nut free home. Finding premium quality chocolate that is free from nut allergens would be a difficult task if it wasn't for Vermont Nut Free Chocolates. Thanks to their delicious line of nut free baking ingredients, chocolates, and treats, I always know that the baking ingredients I keep in the pantry and use in our farmhouse kitchen are safe for our whole family.
In this recipe, I use three different types of chocolate from Vermont Nut Free Chocolates. I found that combining milk chocolate, dark chocolate, and unsweetened chocolate yielded the most delicious result. If you don't have nut allergies to consider when making this dessert, you can substitute your favorite brand of chocolate when making this recipe with equally delicious results.
This pie is also the perfect recipe to use the very best vanilla extract you have available. In our house, that means reaching for our homemade vanilla extract. Its rich amber color, intense flavor, and fragrant aroma are the perfect counterpoint to the chocolate filling and whipped cream topping. You can learn more about making your own vanilla extract and our vanilla extract kits in our Mercantile Shop.
I hope that you will enjoy making and serving this delicious pie as much as I do. I turn to it time and time again when I want to treat my family to a dessert that puts a smile on every face gathered around our table. It never disappoints!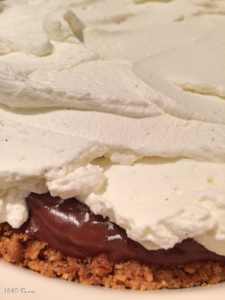 Chocolate Cream Pie
2017-01-13 08:12:02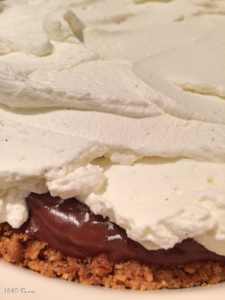 For the Crumb Pie Crust
200 grams (approximately half a box) of graham crackers
6 Tablespoons butter, melted
For the Chocolate Filling
4 large egg yolks
2/3 cup granulated sugar
¼ cup cornstarch
½ teaspoon salt
2 ½ cups whole milk
3 ounces milk chocolate
3 ounces dark chocolate
1 ounce unsweetened baking chocolate
2 Tablespoons butter
1 Tablespoon vanilla extract
For the Whipped Cream Topping
8 ounces heavy whipping cream
1 Tablespoon granulated sugar
1 teaspoon vanilla extract
To Make the Crust
Preheat the oven to 350 degrees Fahrenheit.
Place the graham crackers in a food processor or blender. Pulse/process until the crackers have been reduced to fine crumbs. If you prefer, you can place the graham crackers on a sheet tray and use a rolling pin to crush them to a uniform, fine crumb.
Melt the butter in a small saucepan or microwave. Place the graham cracker crumbs and butter in a medium bowl and stir until the crumbs are evenly moistened. Transfer the crumb mixture to a pie plate and gently press it into the bottom and sides of the pan. The crumbs should come together to form a crust.
Transfer the pie plate to the preheated oven. Bake for 15 minutes. Remove the plate from the oven and allow the crust to cool to room temperature.
To Make the Chocolate Filling
In a medium saucepan, combine the egg yolks, sugar, cornstarch, and salt. Whisk the ingredients together until they form a thick, smooth mixture. Slowly add the whole milk, whisking to fully combine and prevent lumps from forming. Place the saucepan over low heat and add the chocolate, whisking until it is completely melted and the mixture is smooth. Increase the heat to medium and bring to a simmer, stirring occasionally to prevent the mixture from scorching on the bottom of the pan. Simmer until the mixture is thick enough to coat the back of a spoon.
Remove the pan from the heat. Add the butter and vanilla and stir until the butter is melted and the mixture is smooth. Allow to cool slightly as you prepare the whipped cream, stirring occasionally to prevent a skin from forming on the surface. Once the mixture has cooled to lukewarm or room temperature, transfer it to the pie plate, spreading it evenly over the baked pie crust.
To Make the Whipped Cream Topping
Place the whipping cream, sugar, and vanilla extract in the bowl of a stand mixer or a large mixing bowl. Using a whisk attachment for your stand mixer or beaters for a hand mixer, beat the cream and sugar on high speed until it forms stiff peaks.
Transfer the whipped cream to the pie, spreading it gently to evenly cover the surface of the chocolate filling. Chill the pie until you are ready to serve.
Notes
Our family lives and bakes around nut allergies, so our farmhouse kitchen is nut free. This recipe uses one of our nut free favorites: Vermont Nut Free Chocolates baking pieces and cocoa powder. You can learn all about them at www.vermontnutfree.com.
1840 Farm http://1840farm.com/
---
This recipe is included in our Valentine's Day recipe gallery. You'll find our favorite homemade Valentine's Day recipes there just waiting for you!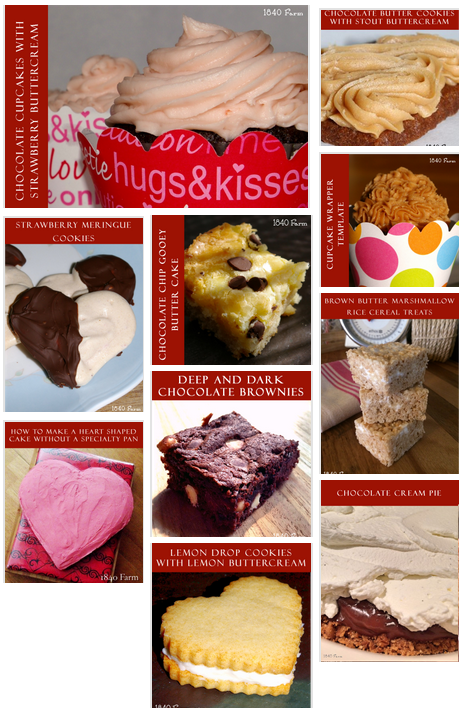 ---
We're thrilled to have the opportunity to share our favorite brands with our readers. Samples of the products that I review are often sent to me at no expense in order to allow me to use the product and evaluate its performance. The framework of our review process does not guarantee a positive review in exchange for the product provided. Our product reviews contain both facts about the product and my personal opinion of its performance while it was used at 1840 Farm.
1840 Farm abides by word of mouth marketing standards. We believe in honesty of relationship, opinion and identity. Compensation received from sponsors does not influence the topics or posts made on this blog. Product reviews will include our honest opinions about the product(s) reviewed. Products that do not meet our standards of daily use on our farm will not be reviewed. Sponsored posts will be clearly labeled as such.
Comments
comments