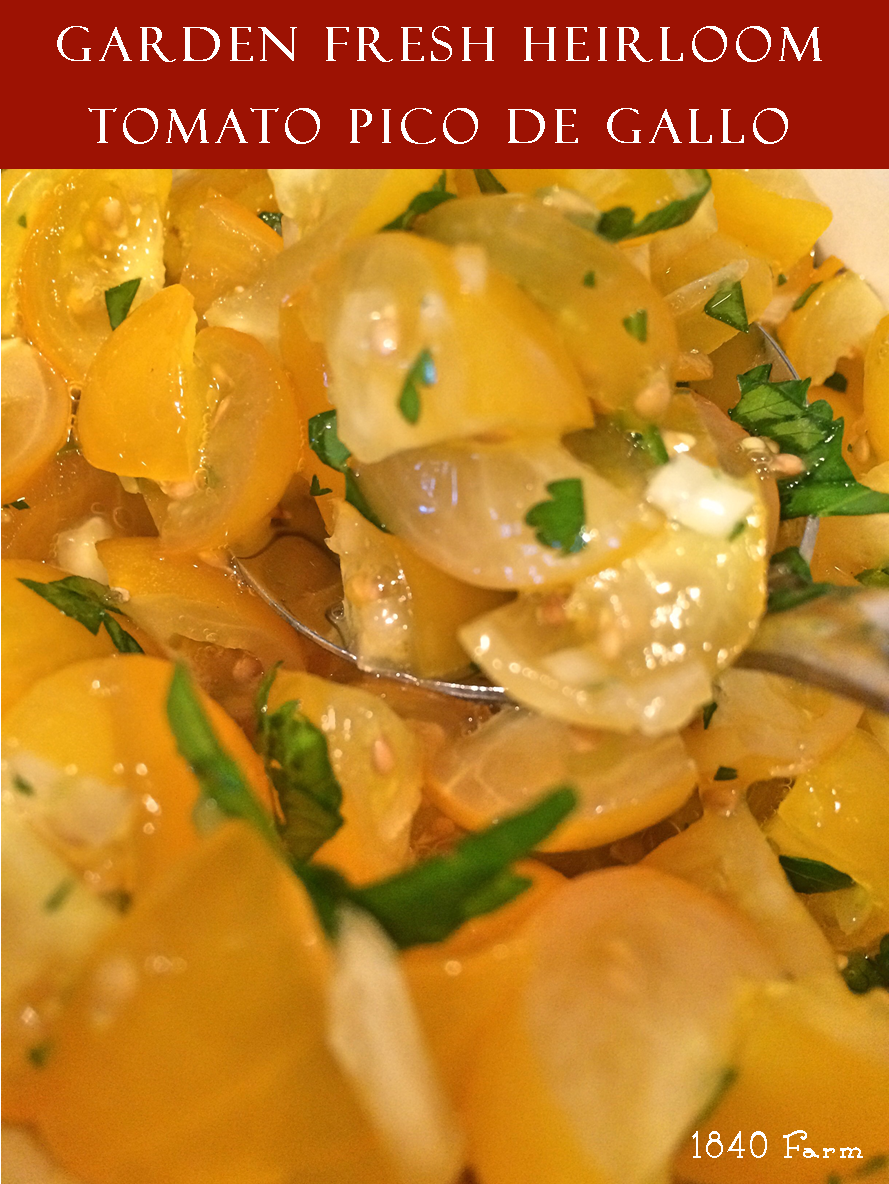 When heirloom tomatoes are ripening by the basket full in our garden, I experiment with all sorts of ways to feature them on our farmhouse table. I really love preparations that require little to no cooking, allowing the natural texture and delicious flavor of an heirloom tomato to be the star.
This pico de gallo definitely fits the bill. It's packed with delicious flavor, texture, and bright color. It's so beautiful on the plate and a wonderful way to enjoy the glorious flavor or tomatoes fresh from the garden without heating up the kitchen on a hot summer's day.
I love to use cherry tomatoes of varying colors when they are available to celebrate the range of red, purple, yellow, and black colors we grow here in our garden. The burst of color and flavor on our plates is always a welcome sight.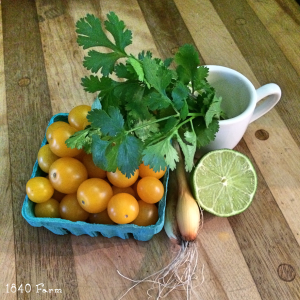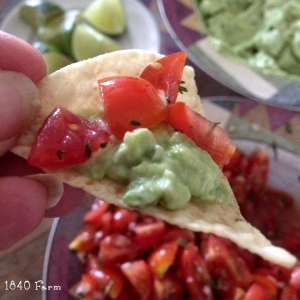 Garden Fresh Heirloom Tomato Pico de Gallo
2016-08-13 08:19:52
I love to use cherry tomatoes for this recipe. They can easily be quartered to create the perfect size bite. If you are using larger slicing tomatoes, simply seed the tomatoes before chopping to prevent the pico de gallo from being too runny. If you like a bit of heat with your Pico de Gallo, add a bit of minced jalapeno pepper to the tomatoes and onions.
Ingredients
2 Tablespoons onion, minced very finely
2 cups fresh heirloom tomatoes, diced
¼ cup fresh cilantro, torn or chopped
1-2 teaspoons fresh lime juice
salt to taste
Instructions
In a medium bowl, combine the onion, tomato, and cilantro. Add 1 teaspoon of lime juice and a generous sprinkling of salt. Stir to combine and allow to rest for at least 20 minutes to allow the flavors to combine and the tomato to release its juice. Stir, taste for seasoning, and add more lime or salt as needed.
Serve with tortilla chips. Enjoy!
Notes
Pico de Gallo means "rooster's beak" in Spanish. It is thought that the name originated from the appearance of the red tomato pieces in the dish. It seems like the perfect name to me!
1840 Farm http://1840farm.com/
Comments
comments