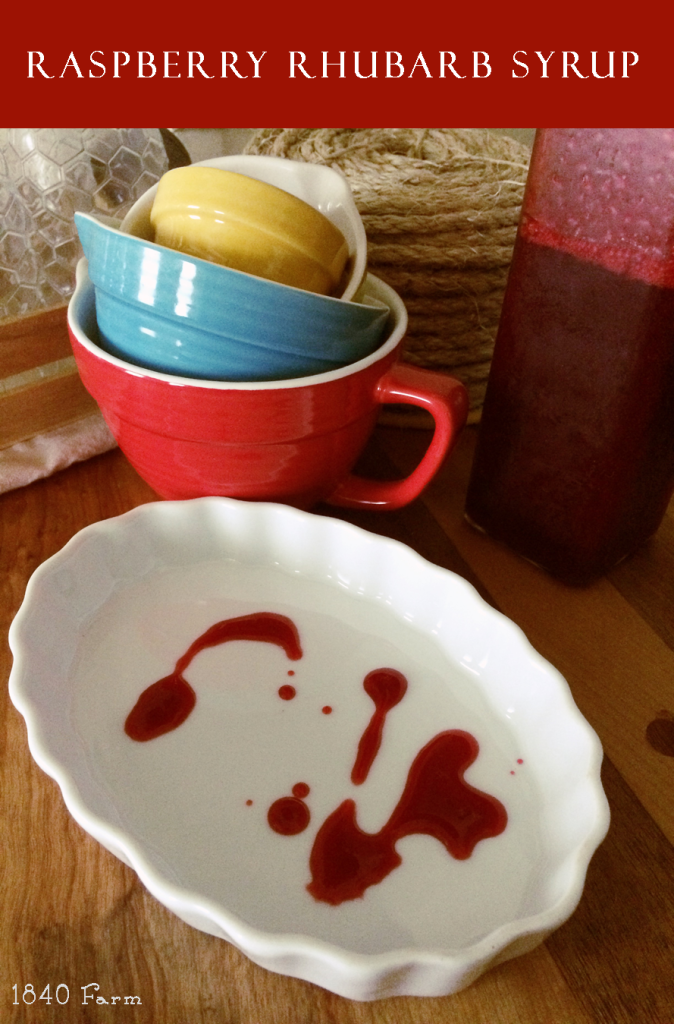 Here in New England, we're still counting the days until it is safe to plant our tender perennials in the gardens. Heirloom tomatoes, eggplant, cucumbers, and the like are all being held in the farmhouse under lights until our overnight temperatures are warm enough to not cause damage to those tender plants.
We're almost there, but I am growing increasingly impatient. I find it so difficult this time of year to wait for planting time even though the calendar begs me to. I just want to have my hands in the dirt, planting the seeds that will become homegrown food for our family table this growing season.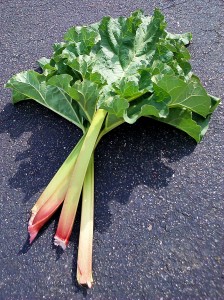 While I count the days until I can plant my beloved heirloom tomatoes, I can thank the rhubarb patch for giving me something to celebrate. Each spring, the rhubarb patch comes to life long before the rest of the garden. Those beautiful stalks seem to reach higher and higher each day, supporting their enormous green leaves.
We allow our rhubarb to go to seed each year, encouraging the patch to add new plants naturally and increasing our harvest each year. As the rhubarb harvest increases, the volume of rhubarb that we put up in the freezer each year grows exponentially. As the pounds of rhubarb pile up in the deep freeze, I start to dream up new uses for our homegrown rhubarb in the farmhouse kitchen.
I make upside down cake, pies, and rhubarb and strawberry crumble each year. This year, I added a delicious new rhubarb recipe that has quickly become a family favorite. Raspberry Rhubarb Syrup has been finding its way into icy glasses of lemonade, homemade cocktails, and on top of ice cream sundaes and slices of my Great Grandma's Daffodil Cake. It even inspired my husband and I to craft a cocktail that we lovingly named the Franklin Cooler in honor of Benjamin Franklin who is thought to have introduced rhubarb to the colonies around 1770.
This recipe is so simple and the results are delicious. The color is so beautiful and each drop is bursting with fresh flavor. It's the perfect way to use up any bits of last year's harvest from the freezer as we prepare to make room for this year's. The proportions of fruit can be adjusted to match what you have on hand and other berries can be added or substituted with equally delicious results.
A drizzle of this syrup will bring the taste of summer to your next meal or family gathering. I hope that you'll enjoy this taste of summer as much as we do!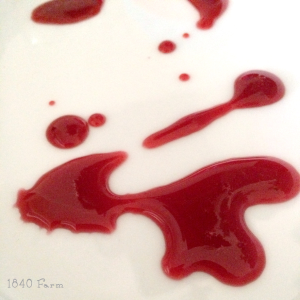 Raspberry Rhubarb Syrup
2016-05-27 07:04:26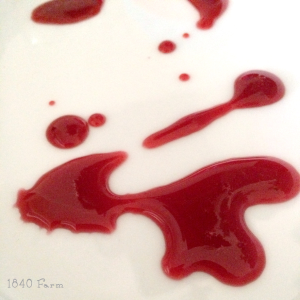 This syrup is delicious added to tall glasses of lemonade, iced tea, or your favorite summery cocktail. You'll also love it drizzled over vanilla ice cream, pound cake, or your favorite sponge cake recipe.
Ingredients
10 ounces raspberries, fresh or frozen
6 ounces sliced rhubarb stalks, fresh or frozen
1 cup water
1 cup granulated sugar
1 Tablespoon lemon juice
Instructions
Place all of the ingredients in a medium saucepan placed over medium heat. Stir gently to combine the ingredients. Bring the mixture to a simmer, stirring occasionally to prevent sticking.
Once the mixture comes to a simmer, reduce the heat to low and simmer gently for five minutes. Remove the pan from the heat and allow to cool to room temperature.
Strain the mixture through a fine sieve or a colander lined with cheesecloth to remove the fruit and seeds. Press the fruit to release all of the liquid.
Transfer the strained syrup to a container with a tight fitting lid. I like to store my homemade syrups in glass bottles with a pour spout for easy dispensing. Refrigerate until ready to use.
1840 Farm http://1840farm.com/
Comments
comments