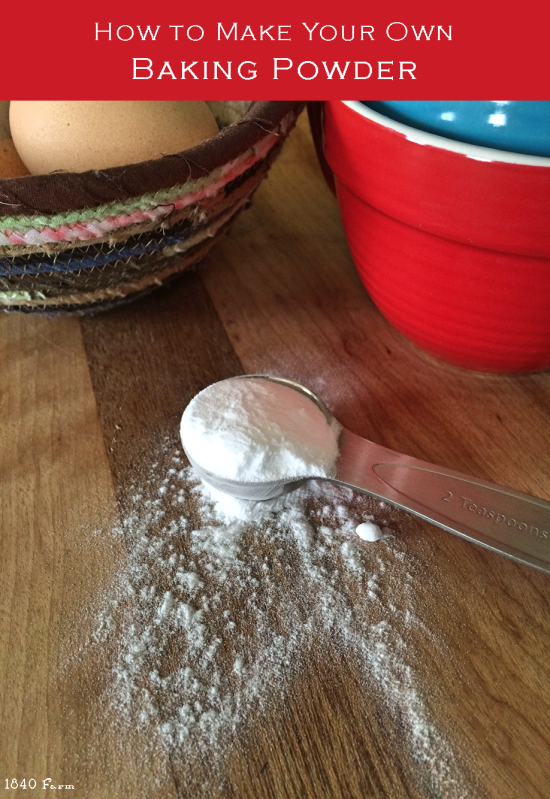 Have you ever been in the midst of mixing together the ingredients for a recipe only to find that you are missing a vital component? I'm sorry to say that I have on more than one occasion. In fact, a few weeks ago, I discovered that the can of baking powder in our pantry did not contain enough powder to make the recipe that I was working on.
Luckily, I discovered that I could make my own baking powder and a crisis, or at least my family's disappointment, was avoided. Making the baking powder was incredibly simple. In moments, the baking powder had been mixed and I was ready to finish the recipe with a little fresh baking powder to spare.
In the last few weeks, I have used this homemade baking powder several times. I am impressed with how easy it is to make and with how well it works in my recipes. In fact, I think that the homemade baking powder yields a recipe with a better flavor than the store bought variety.
Now you can make your own baking powder and judge for yourself. I can't wait to hear what you think of homemade baking powder in your favorite recipes. If you would like to learn more about baking powder and how it differs from baking soda, visit my latest Kitchen Science post, Baking Powder vs. Baking Soda.
Homemade Baking Powder
makes three Tablespoons
2 Tablespoons cream of tartar
1 Tablespoon baking soda
Combine both ingredients in a small container with a lid. Stir to mix the two dry ingredients completely. Use as you would store bought baking powder in your favorite recipes. This homemade, fresh baking powder can be stored in the airtight container in a cool, dark place for several weeks.
If you're looking for a great recipe to feature your homemade baking soda, try our Wholegrain Buttermilk Biscuits. They're fantastic!
Comments
comments