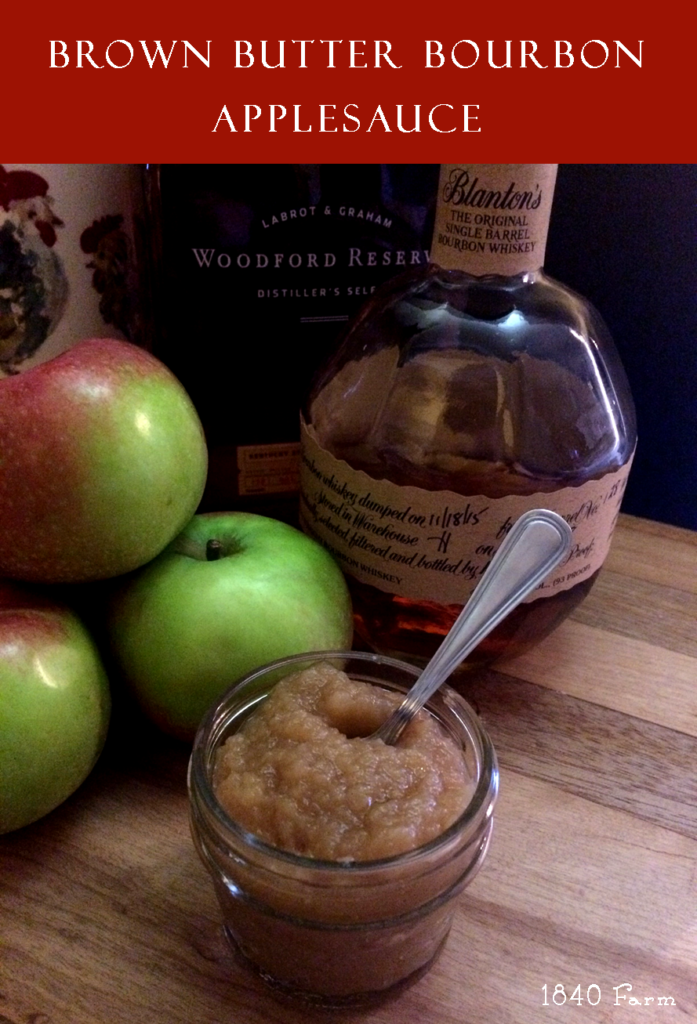 This recipe started out as a kitchen experiment. Our dear friends had been kind enough to share their apple harvest with us. I found myself standing in the kitchen wondering if I could make something with these fresh apples that was a little different than your average applesauce.
I scanned through cookbooks and food blogs looking for inspiration. When I came up empty, I went to the refrigerator to remove the apples from the crisper drawer and saw the answer literally staring me in the face: butter.
What can I say, I grew up watching Julia Child. She taught me so much, the least of which was that butter makes everything taste better. I was sure that she would have agreed that butter could even improve the taste of applesauce, but I wasn't ready to stop there.
Instead, I was going to use brown butter to bring more flavor and depth to the applesauce. I would use brown sugar instead of white, knowing that it would bring a beautiful amber color and a hint of molasses to the sauce. Then divine inspiration struck me and I decided that a little bourbon certainly wouldn't hurt.
I made a small batch, unsure if my instincts were right. As soon as the batch was finished, I called my family into the kitchen to taste test my grand experiment. They all shared the same criticism: I hadn't made a big enough batch.
I have gone on to duplicate this recipe several times since that first day. My family can't seem to get enough of this flavorful applesauce. With local apples just coming into season, I'll be sure to be making much more in the coming months.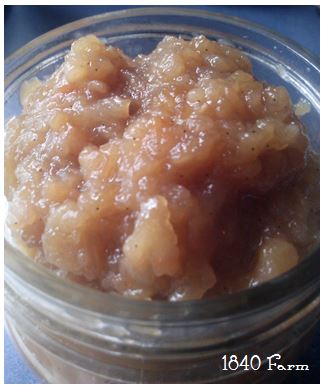 Brown Butter Bourbon Applesauce
2016-11-16 07:04:12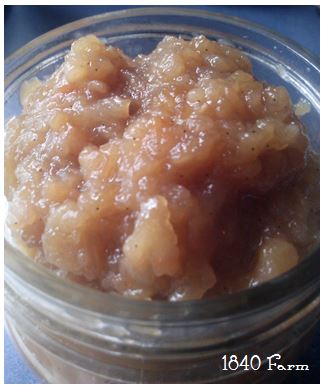 Ingredients
10 medium to large apples, peeled and cored (should yield around 1 pound of flesh)
4 Tablespoons (2 ounces) butter
1/2 cup (96 grams) brown sugar
1/4 cup (2 ounces) bourbon
pinch sea salt
1 Tablespoon vanilla extract
Instructions
Wash, peel, and core the apples. The apples can be left in quarters. They will break down as they cook, making chopping unnecessary.
Place the butter in a large pot over medium high heat. Allow the butter to melt. After the butter melts, you will notice that the milk solids will begin to separate. Continue to cook, stirring occasionally to allow those solids to brown slightly. You will notice a slight change in color and aroma. Brown butter has a slightly nutty aroma which will signal that the solids have caramelized and that the brown butter has finished cooking.
Add the brown sugar, stirring to combine with the brown butter. Reduce the heat to medium and cook the sugar until it begins to bubble slightly. Add the apples, bourbon, and pinch of salt to the pot and stir to coat.
Reduce the heat to low and continue to cook until the apples begin to fall apart, approximately 20-35 minutes depending on the variety. You can speed up this process by crushing the cooked apples with the back of a wooden spoon or by using a potato masher. Taste for seasoning, adding additional sugar if necessary.
Remove the pot from the heat. Add the vanilla extract and stir to combine. I prefer my applesauce to have a chunky texture, but you can puree the sauce using an immersion blender if you prefer a smoother texture.
Notes
The amount of sugar needed in this recipe can be adjusted to match the tartness of the apples you are using. Simply add a bit of sugar during the final stages to adjust it to your liking.
1840 Farm http://1840farm.com/
---
This post is included in our 1840 Farmhouse Thanksgiving Gallery.
You'll find our favorite Thanksgiving recipes all gathered in one place so that you can easily include them in your family's celebration. I'll be adding new recipes right up until the big day, so check back to see even more delicious and fabulous Thanksgiving posts.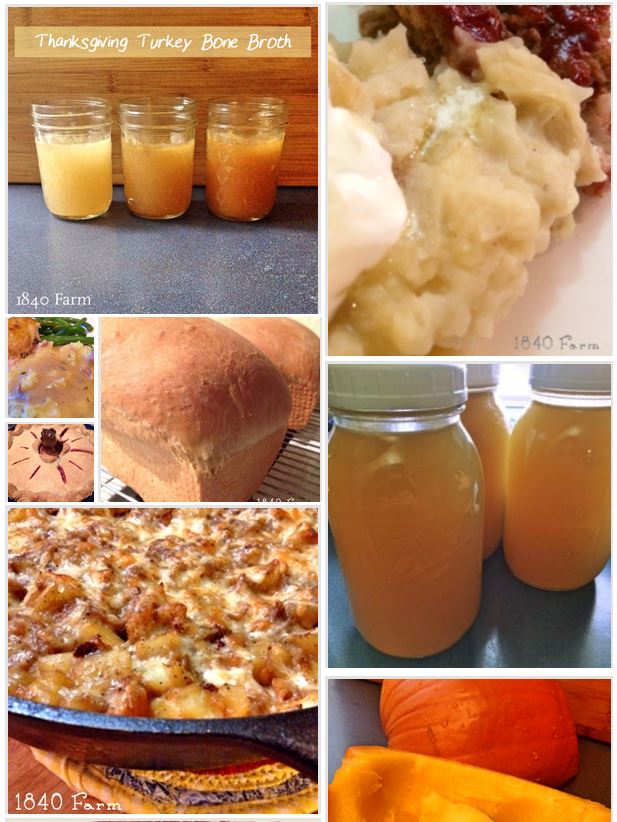 ---
Comments
comments