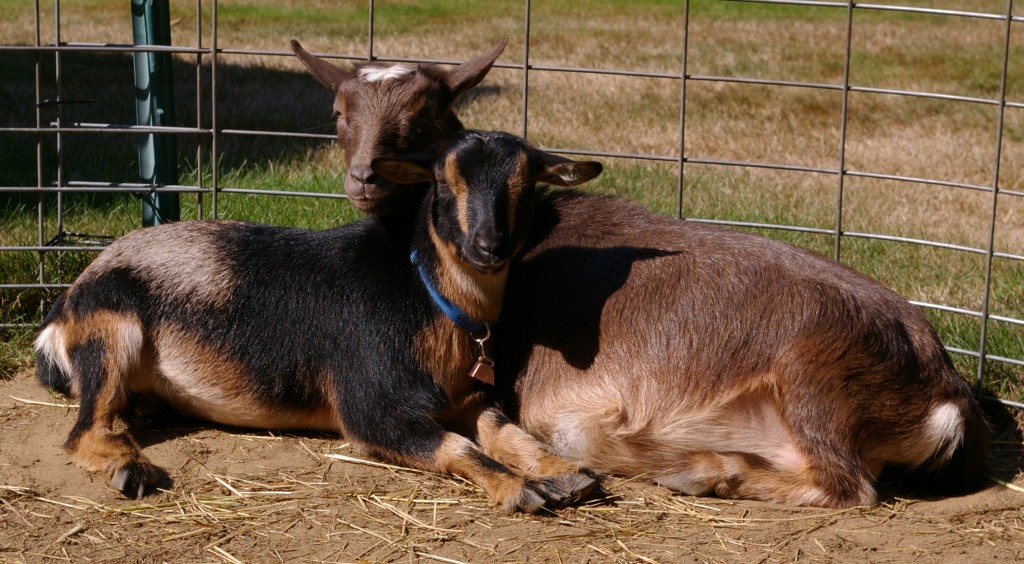 A year ago today, we celebrated a milestone here at 1840 Farm.  We woke up to find three newborn Nigerian Dwarf baby goats in the stall of our barn.  When we first saw them, they were minutes old.  In those first few moments of their life here on our farm, we officially became dairy farmers.  It was a moment that connected me to my Great Grandfather and the dairy farming life he chose over 50 years ago.
A year has passed.  We have collected over 300 pounds of fresh, raw goat's milk and enjoyed drinking every last drop.  The two bucklings have made their permanent home in Vermont with a wonderful family.  The doeling captured our hearts.  By the time Christmas arrived, our two children made little Zinnia the top request on their wish lists.
Zinnia is a year old today.  She has an incredibly sweet disposition and would spend the afternoon sitting in your lap if invited.  She's a momma's girl and spends her days following VIolet and emulating her every move.
In a few years, I hope that Zinnia will have her own babies here on our farm.  I look forward to the morning that we discover her in the quiet of the barn with her newborn kids.  It will be another milestone for my family and I can't wait to share the whole experience with all of you.
Happy Birthday, Zinnia!  To share the celebration with you, we're offering a 15% discount on all purchases from The 1840 Farm Mercantile Shop on Etsy this week!  Simply enter coupon code "celebrate" during the checkout process to save 15% on your purchase.
Comments
comments