Seriously.  More snow?  I am tired of snow.  I have snow fatigue.  I've already posted about The Winter of My Discontent.  Yet here I sit, with more freshly fallen snow at 1840 Farm.  Enough already.
I couldn't come up with anything to do to help me cope that didn't involve a U-Haul and a permanent road trip to Florida.  So, I did the next best thing.  I started baking.
But what to bake? We'll be celebrating a birthday here at 1840 Farm next week, so anything resembling cake seemed illogical.  Cookies would be good.  Vanilla bean meringue cookies seemed like a good idea.
These cookies were delicious and my family loved them.  They tasted of toasted marshmallows which helped us remember that eventually winter would give way to spring and summer.  If only they could make it happen a little sooner.  Until then, these are the only snowballs I want to see for a while.
Snowballs – Vanilla Bean Meringue Cookies
4 egg whites
1/4 teaspoon sea salt
1/4 teaspoon cream of tartar
1/2 teaspoon vanilla extract
144 grams (3/4 cup) sugar
Preheat oven to 225°.  Line baking sheets with parchment paper and set aside.
In large bowl, combine egg whites, sea salt, cream of tartar, and vanilla extract.  Beat with mixer on high speed until soft peaks form.  Add sugar 2 Tablespoons at a time until fully incorporated.  Continue to beat until stiff peaks form.
Fill pastry bag fitted with star tip with meringue mixture.  Pipe stars onto prepared baking sheets.  Bake for 90 minutes, rotating pans halfway through baking time.
Remove from oven and cool on wire racks.  Serve immediately.  Store in covered container at room temperature.
---
This post was featured in The 1840 Farm Community Newsletter. To make sure that you don't miss any of our original content or favorite recipes, DIY projects, and homesteading advice from around the web, subscribe to The 1840 Farm Community Newsletter. Visit our subscription form to become the newest member of The 1840 Farm Community.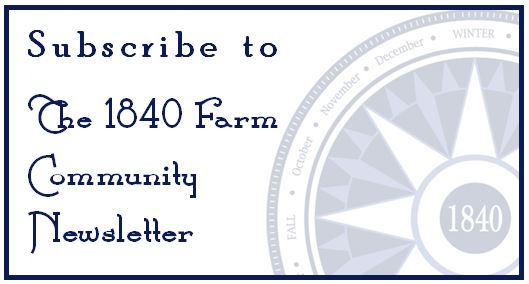 Our newsletter isn't the only way to follow what's happening here at 1840 Farm.
You're always welcome at 1840 Farm and at The 1840 Farm Mercantile Shop on Etsy.
You can also find 1840 Farm throughout the social media universe on
Facebook, Twitter, Pinterest, Instagram, Flickr, and Bloglovin'.
We even created a new 1840 Farm Community Newsletter Pinterest board to catalog
our newsletter content so that you could easily pin your favorites to your own boards.
Come add your voice to our conversation!
We'll hope to see you there!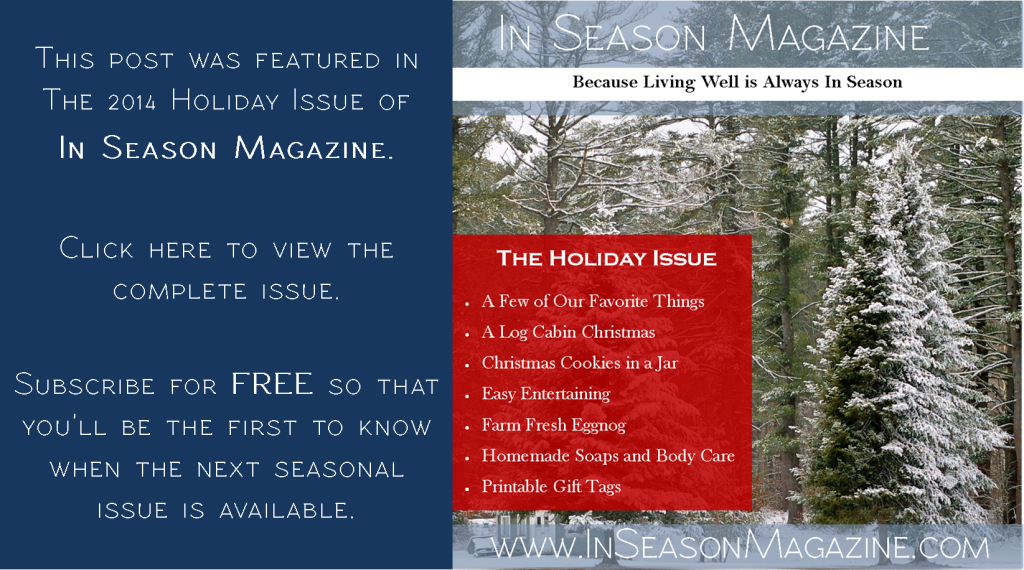 ---
Comments
comments