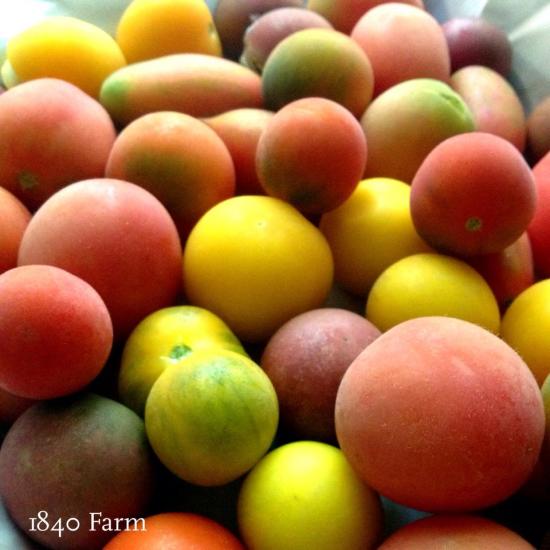 I love heirloom tomato season. When our garden is producing ripe tomatoes, we enjoy them at almost every meal. We also put them up for the long New England winter that lies ahead. We have found that cherry tomatoes are ideally suited for long-term storage in the freezer.
I know that most people preserve tomato season by canning diced tomatoes. I much prefer freezing cherry and small sized tomatoes. There's no need to blanch, peel, or stand over a boiling pot of water on an already hot summer day. Instead, I can preserve the fresh summer flavor of our homegrown tomatoes in minutes and skip the steamy process of prepping and canning them.
Once I discovered how simple the process was and how delicious the resulting tomatoes were, I started planting more cherry tomatoes. Year after year, I find myself planting just a few more in my quest to ensure that we can make it to the end of winter before we find that we have exhausted our supply of homegrown tomatoes.
The process is amazingly simple. Washed cherry, grape, and salad sized tomatoes are allowed to air dry before freezing them in a single layer on a baking tray overnight. I like to line the tray with a piece of freezer paper to ensure that they don't stick to the tray. Once they are frozen solid, we transfer them to freezer bags and store them for use during the long winter season.
This method of preservation is simple and effective. We enjoy fresh tomato sauces with the intense flavor of these cherry tomatoes all winter long. I also use them in recipes that call for diced tomatoes like our favorite chili. With each delicious bite, we are reminded that the next tomato season is one day closer. During our long New England winter, that reminder is a very welcome sight!
We're offering our favorite heirloom tomato varieties in our 2016 Heirloom Tomato Seed Collection. You can learn all about it in The 1840 Farm Mercantile Shop on Etsy.
---
To make sure that you don't miss any of our original content or favorite recipes, DIY projects, and homesteading advice, subscribe to The 1840 Farm Community Newsletter. Visit our subscription form to become the newest member of The 1840 Farm Community.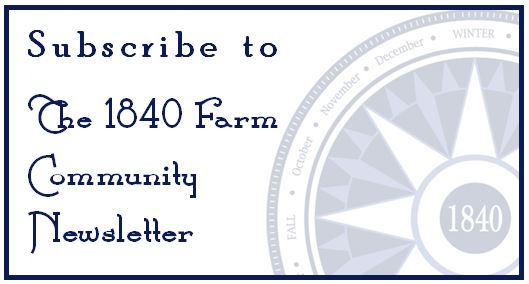 Our newsletter isn't the only way to follow what's happening here at 1840 Farm.
You're always welcome at 1840 Farm and at The 1840 Farm Mercantile Shop on Etsy.
You can also find 1840 Farm throughout the social media universe on
Facebook, Twitter, Pinterest, Instagram, Flickr, and Bloglovin'.
We even created a new 1840 Farm Community Newsletter Pinterest board to catalog
our newsletter content so that you could easily pin your favorites to your own boards.
Come add your voice to our conversation!
We'll hope to see you there!
---
Comments
comments