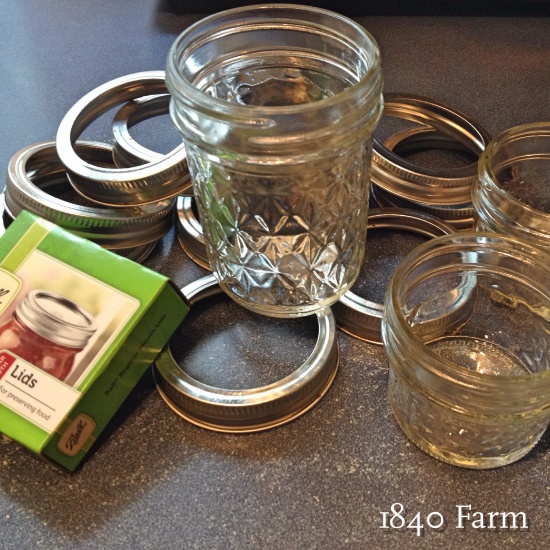 No Canning Rack?  No Problem!
Have you ever wished that you had a canning rack that would adjust to every pot in your kitchen? I did. I never seemed to have a rack that I liked or that fit very well into whichever pot I was using for canning.
Then I discovered that I could use my stockpile of canning jar rings to make a rack in any pot. Simply arrange the rings in a single layer on the bottom of a pot and proceed as usual. The jars sit on top of the rings and I don't have to add another single use piece of kitchen equipment to our farmhouse kitchen. Problem solved!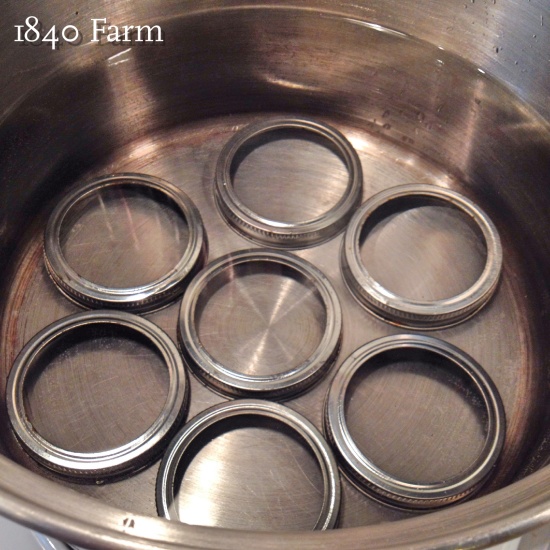 ---
To make sure that you don't miss any of our original content or favorite recipes, DIY projects, and homesteading advice, subscribe to The 1840 Farm Community Newsletter. Visit our subscription form to become the newest member of The 1840 Farm Community.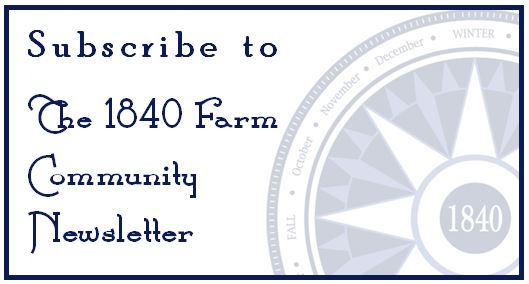 Our newsletter isn't the only way to follow what's happening here at 1840 Farm.
You're always welcome at 1840 Farm and at The 1840 Farm Mercantile Shop on Etsy.
You can also find 1840 Farm throughout the social media universe on
Facebook, Twitter, Pinterest, Instagram, Flickr, and Bloglovin'.
We even created a new 1840 Farm Community Newsletter Pinterest board to catalog
our newsletter content so that you could easily pin your favorites to your own boards.
Come add your voice to our conversation!
We'll hope to see you there!
---
Comments
comments