Memorial Day is the official kickoff to summer and we feel like celebrating! We'll be marking the holiday weekend with a few of our favorite seasonal recipes, time spent outside working in the gardens, and by doing a little something special in The 1840 Farm Mercantile Shop on Etsy.
We're making our Memorial Day dinner on the grill with dry aged beef or Asian pork burgers for everyone. Those grilled burgers will be topped with each person's favorite toppings including our homemade Spicy Ginger & Garlic Quick Pickles , Classic Sauerkraut, Kimchi, and Smoky Tomato Jam. We'll be serving up Farmhouse Style Onion Rings and Grilled Romaine Salad on the side topped with a lemony garlic homemade dressing.
I just made a fresh batch of our Raspberry Rhubarb Syrup using fruit from last year's berry patch. We'll use that beautiful, tangy red syrup to dress up lemonade or make a warm weather favorite, the Franklin Cooler cocktail. Last year's raspberries are pulling double duty this year. They'll also make the filling for dessert in a homemade Raspberry Pie.
Monday morning will start off with a Strawberry Puff Pancake using the bounty of fresh eggs our hens are providing. I can't wait until we have fresh strawberries in our own garden to enjoy spooned over this delicious breakfast treat. The plants are loaded with flowers, so I have my fingers crossed that we'll have a bumper crop of red berries this year.
Happy Memorial Day from all of us here at 1840 Farm. For those of you who have served in the military or are on active duty, please accept my heartfelt thanks for your service to our country. To the families and friends who support those who serve, thank you for the sacrifices you make to support the bravest Americans among us. As the flag waves on our farmer's porch, I am forever reminded that we owe a debt of gratitude to all who serve that can never be repaid.
I hope that you have a holiday weekend spent with friends and family filled to the brim with laughter, delicious food and drink, and memories in the making. We'll try to do the same!
---
We're celebrating the holiday weekend by doing a little something special in The 1840 Farm Mercantile Shop on Etsy.
First, we're marking the occasion of the one year anniversary of adding ducks to our farm by offering coupon code "QUACK" so that you can save $5.00 off any purchase (yes, that even includes custom orders)! Second, we're adding in a free handmade 4″ coaster sized trivet to every order we send out. And last but not least, we're making a donation to Red Nose Day along with our friends from Good Dirt and Gingham Creative. Red Nose Day is an annual event to raise awareness and funds to help end childhood poverty around the world. Together, we can help make a difference in the lives of children all over the world.
Here's a peek at what's available in our shop: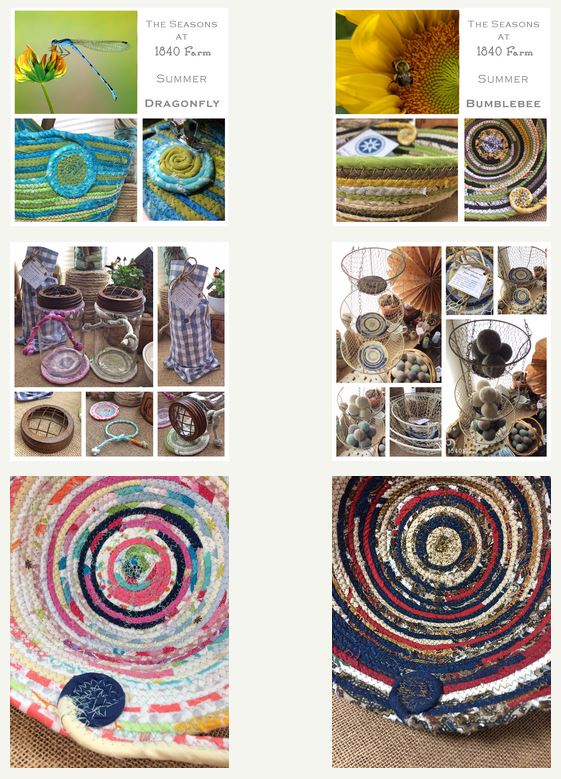 Comments
comments