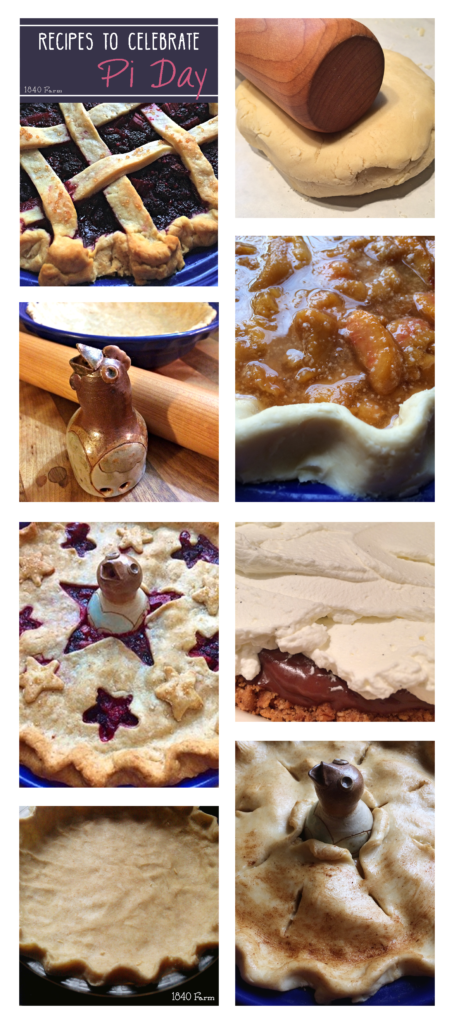 Each year, we celebrate Pi Day on March 14th by enjoying a homemade pie together here at 1840 Farm. The day is publicized in the hope of inviting us to all learn more about the mathematical significance of Pi and the importance of math in our daily lives. I'm happy to extol the virtues of math, especially if I can do so by spending time in the farmhouse kitchen making my favorite dish for our family table.
More than celebrating pi's mathematical importance, I like to celebrate the power of pie to bring our family together. When we gather in our farmhouse kitchen to bake or enjoy a warm slice of pie, it's impossible to ignore the power of food to bring people together. Indeed, you really can feed the soul with a homemade slice of pie.
I have a deep rooted love for pie. I love to make it, I love to serve it, and I especially love to eat it. Every bite reminds me of sitting in my grandmother's kitchen as a little girl. She was an accomplished pie baker and I was always greeted with not one, but two or three homemade pies when we visited her.
Those pie memories are certainly responsible for my unabashed love for pie. Since today is Pi Day, it's the perfect day to share a few of my favorite pie recipes and posts with you. I hope that you'll use these recipes to make a pie for someone you love.
Throughout the year, we enjoy pies of every sort. Our annual Kentucky Derby Day celebration would seem incomplete without a homemade Bourbon Peach Pie. Summer is marked by raspberry season and always includes the promise of a Double Crusted Raspberry Pie. When fall's apple season arrives at our local farmer's market, I find myself dreaming of a slice of Brandied Apple Pie topped with a generous scoop of vanilla ice cream.
Our Thanksgiving celebration always includes Chocolate Bourbon Pecan Pie that we make nut free here in our nut free farmhouse. If you don't bake around nut allergies, you can substitute pecans with delicious results.
When we're craving something chocolatey, Chocolate Cream Pie always delivers. It's the perfect pie for making ahead of time and using up our supply of fresh eggs. If you're hesitant to make a traditional pie crust, this recipe is for you. The graham cracker crust is a simple way to make a delicious pie without any need for a rolling pin.
I also love to make savory pies. One of my favorites is our Heirloom Tomato Pie that we make when our beloved heirloom tomatoes are fresh and in season. The crust is flaky and every bite is filled with the intense earthy flavor of the heirloom tomatoes we love.
If you prefer cake to pie, then Boston Cream Pie will be just what the doctor ordered. This cake has a fascinating story behind the reason for being called a pie in spite of the fact that it is clearly a cake. No matter what you call it, a slice of it is delicious.
I hope that you will join in the celebration and add one of these pie recipes to your plans in the coming days. I've included a few pie crust making tips for good measure. I receive so many messages from readers who are intimidated by the thought of making a homemade pie crust. Using these tips, you will make a deliciously flaky pie crust that will delight your friends and family, I promise!
Happy Pi Day!
Click on a photo to view the original post or recipe.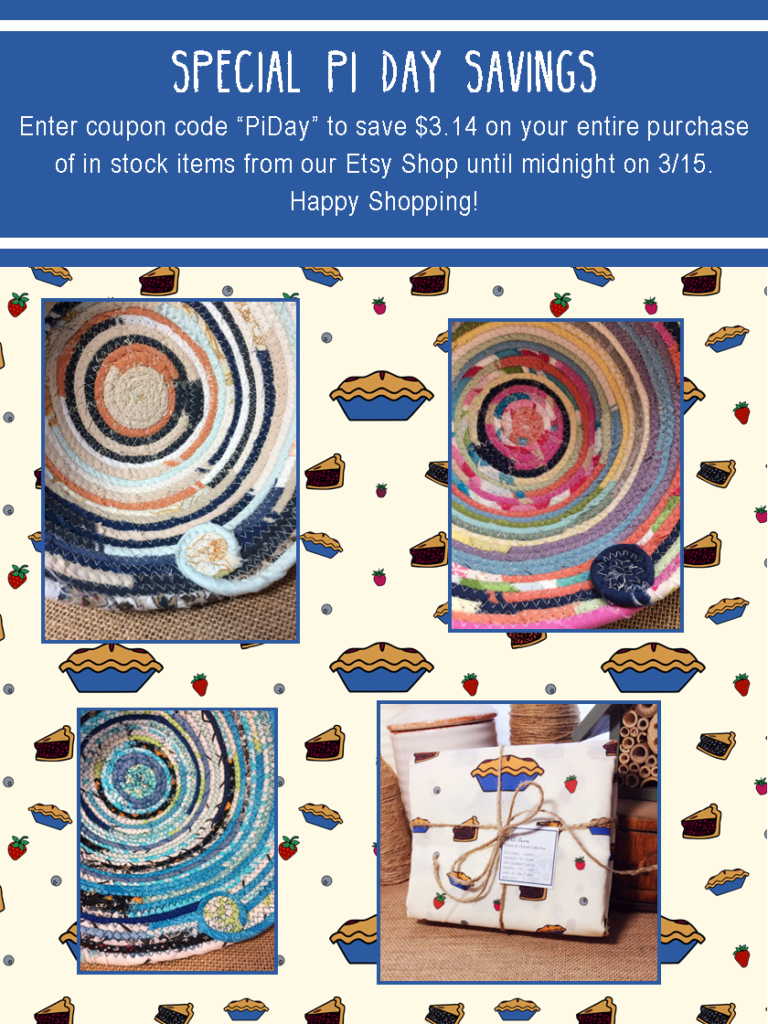 Comments
comments