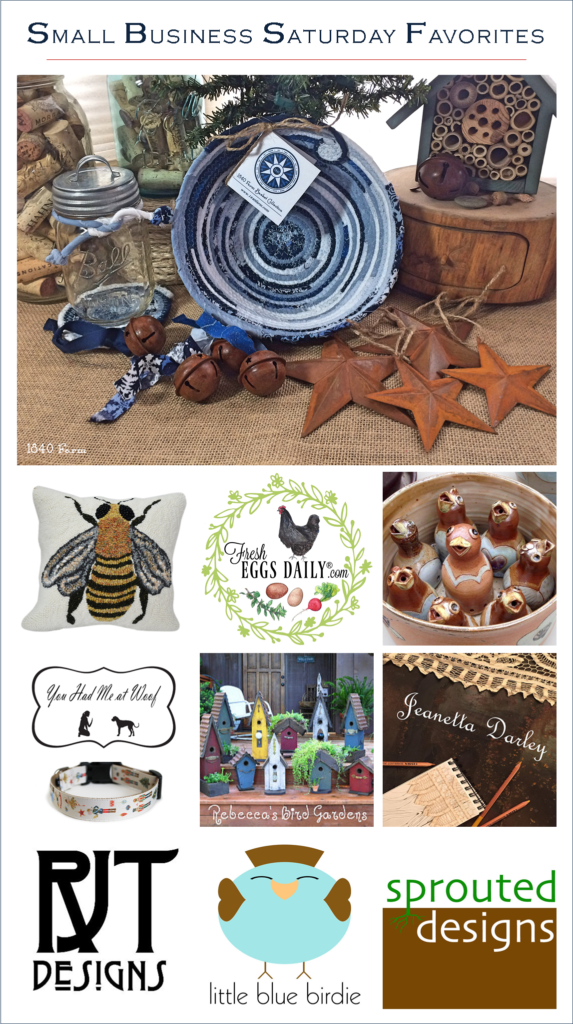 During the holidays, I find myself searching for handmade gifts for the loved ones on my gift giving list. There's just something special about choosing an item for them that is unique, handmade, and sure to be enjoyed for many years to come.
This year, I thought that I would share a few of my favorite makers with you so that you could add their lovely products to your holiday season. I know that you'll love their shops and products just as much as I do. If you follow us on Facebook and Instagram, you've probably seen many of these products being used right here in the farmhouse and around our farm. They're sure to put a smile on the faces of your friends and family.
I'd also like to put a smile on your face by offering you FREE SHIPPING on all orders placed in The 1840 Farm Mercantile Shop today. Enter the coupon code "FREE SHIP" to claim your free shipping offer. Hurry, because this offer expires at midnight on 11/26/16.
You'll find links to all of these shops through this morning's issue of our Email newsletter. You can also find most of these makers on Facebook or Instagram. I follow them all, so come join me in watching the beautiful items that they make take shape!
Happy Small Business Shopping!
Comments
comments