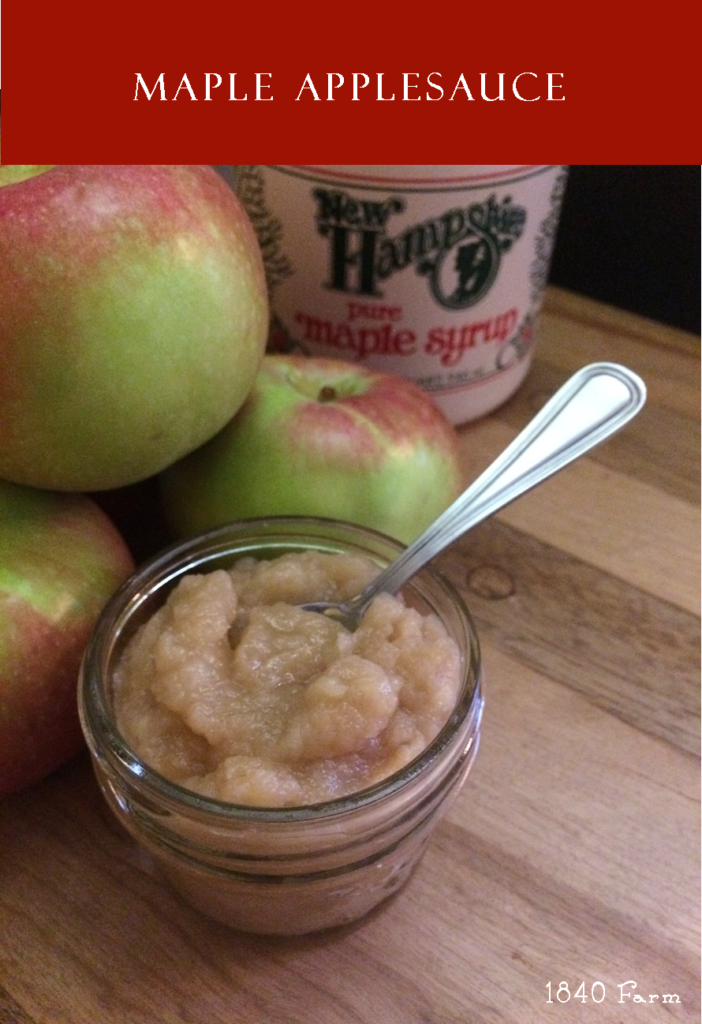 Here in New England, real maple syrup is revered. It's so beloved that an entire season of the year is marked by the collection of sap from maple trees and the painstakingly slow process of boiling that sap down, down, and down until it is the rich, deeply colored amber maple syrup we all love.
After settling in here at the farm, we joined in the tradition. We marched out in knee deep snowdrifts, tapping our maple trees, placing spiles, and hanging galvanized collecting pails. Once we had collected gallons of sap and boiled, and boiled, and boiled, we had indeed made our own truly homegrown maple syrup. It was a moment to celebrate.
After spending hours on end to make our own maple syrup, we gained a deep appreciation for each drop. We also started to look for recipes we could enjoy that celebrated the rich flavor of maple syrup. This fall's bounty of local apples seemed to provide me with the perfect opportunity to create just such a recipe.
This maple applesauce is sweetened solely with maple syrup. It pairs the earthy, deep flavor of maple syrup and the bright taste of fresh apples. We've been enjoying this applesauce alongside roast pork, chicken, and other fall dishes. Next week, it will be served as a side dish with our Thanksgiving feast. I can't wait to taste it with our favorite holiday dishes!
Maple Applesauce
2016-11-17 08:03:57
Ingredients
6 - 8 medium to large apples, peeled and cored (should yield around 1 pound of flesh)
2 Tablespoons butter
¼ cup (2 ounces) maple syrup
pinch salt
Instructions
Wash, peel, and core the apples. The apples can be left in quarters or cut into chunks. They will break down as they cook, making fine chopping unnecessary.
Place the butter in a large pot over medium heat. Allow the butter to melt. Add maple syrup, stirring to combine. Add the apples and pinch of salt to the pot and stir to coat.
Reduce the heat to low and continue to cook until the apples begin to fall apart, approximately 20-30 minutes depending on the variety. You can speed up this process by crushing the cooked apples with the back of a wooden spoon or by using a potato masher.
Remove the pot from the heat. Taste for seasoning, adding additional maple syrup if necessary. I prefer my applesauce to have a chunky texture, but you can puree the sauce using an immersion blender if you prefer a smoother texture.
Allow the applesauce to cool to room temperature before transferring to a storage container with a tight fitting lid. This applesauce can be stored in the refrigerator for two weeks. It's delicious served with your Thanksgiving dinner or other hearty meals.
Notes
The amount of sweetness needed in this recipe can be adjusted to match the tartness of the apples you are using. Simply add a drizzle of maple syrup during the final stages to adjust its flavor to your liking.
1840 Farm http://1840farm.com/
---
This post is included in our 1840 Farmhouse Thanksgiving Gallery.
You'll find our favorite Thanksgiving recipes all gathered in one place so that you can easily include them in your family's celebration. I'll be adding new recipes right up until the big day, so check back to see even more delicious and fabulous Thanksgiving posts.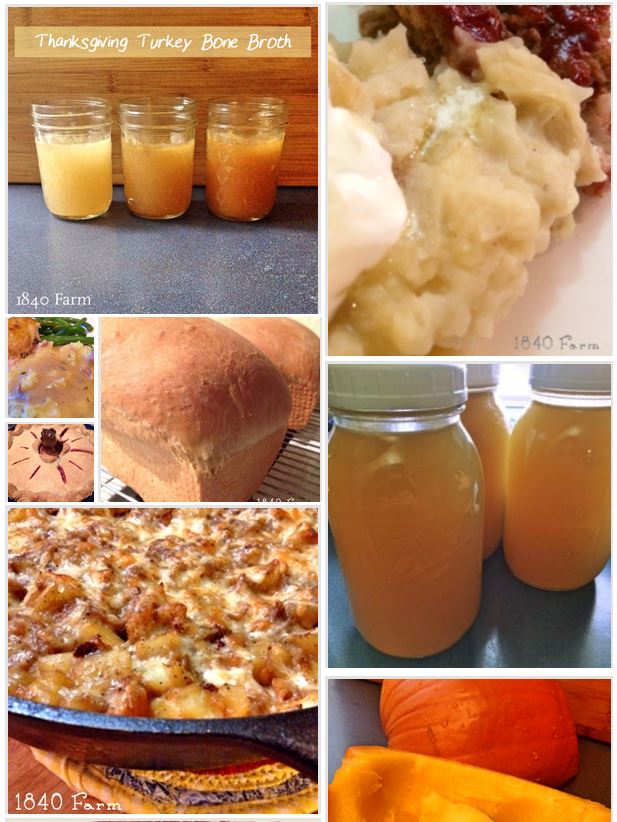 ---
Comments
comments