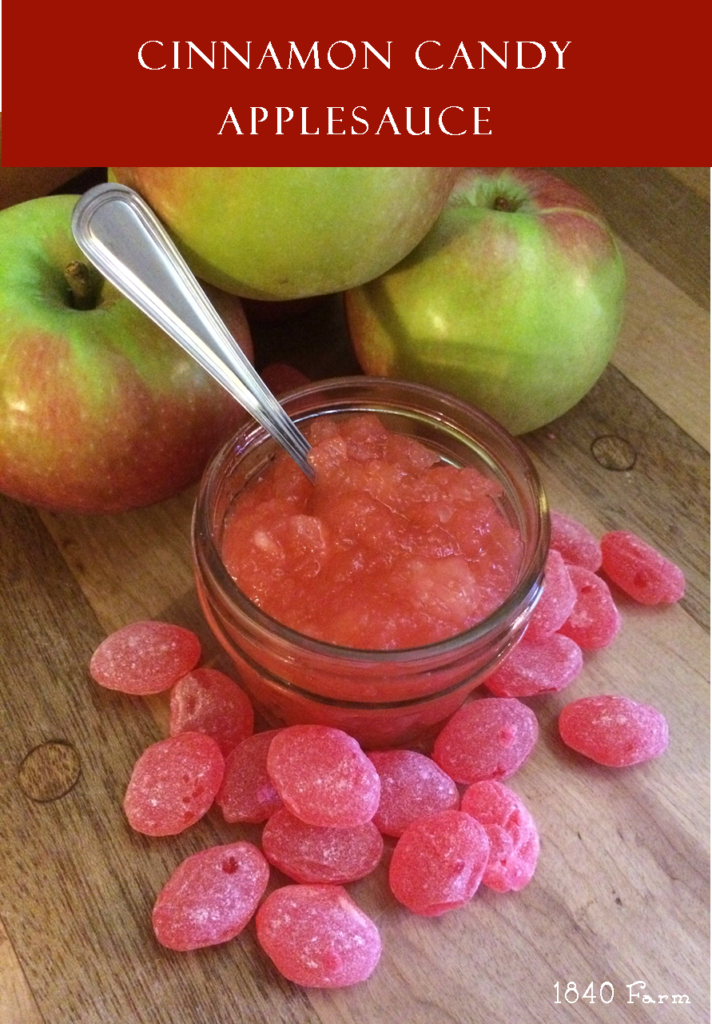 I remember vividly the bright red, glossy candy apples I looked forward to at the fair each fall during my childhood. I loved that hardened, glassy red candy with a juicy apple waiting inside, They were so beautiful, so magical looking before I had even taken the first bite. Once I did, my mouth was treated to the amazing flavor of cinnamon, sugar, and juicy apple.
My husband grew up enjoying a special cinnamon candied apple dish each year at Thanksgiving. The chunks of apple were simmered slowly in a cinnamon syrup, taking on all the flavor of a candy apple and pairing beautifully with Thanksgiving dinner.
It stood to reason that I would eventually choose to combine those two childhood memories and create a dish that we could enjoy all year long. This recipe has become a family favorite. You'll find a jar of this beautiful red tinged applesauce in our refrigerator just waiting to be served at our family table.
I have used a variety of cinnamon flavored candies to create this recipe with delicious results. Choose your favorite cinnamon candy and give this simple recipe a try. Your friends and family will love it as much as mine do!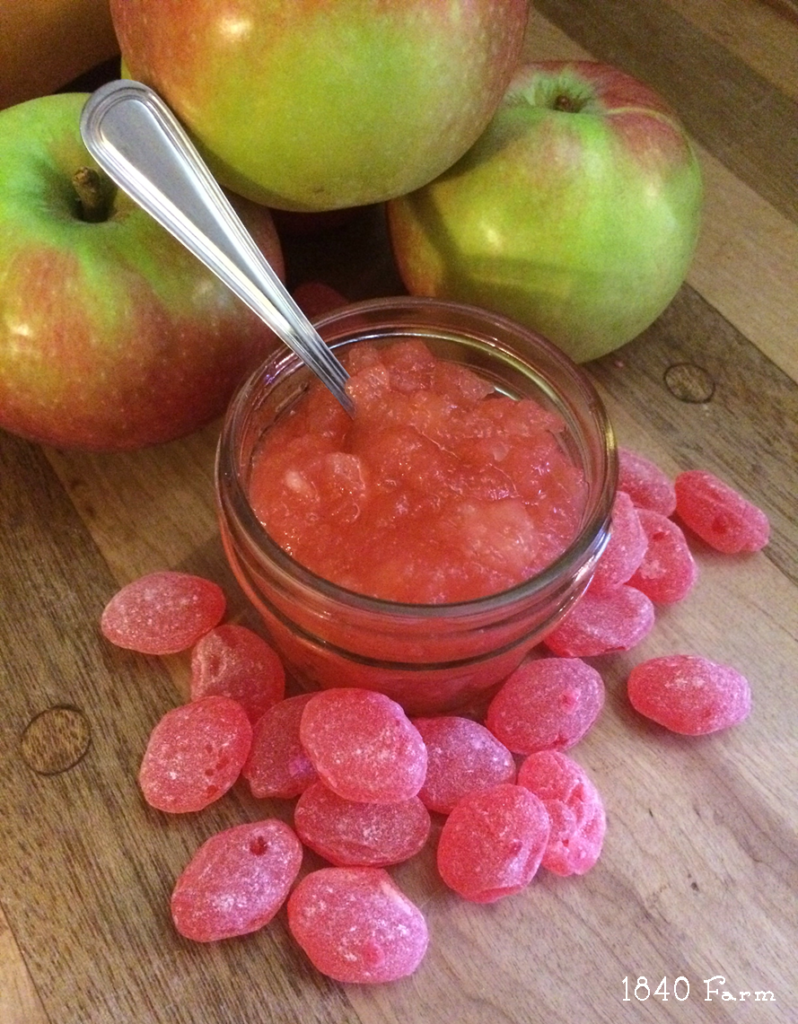 Cinnamon Candy Applesauce
2016-11-17 08:21:51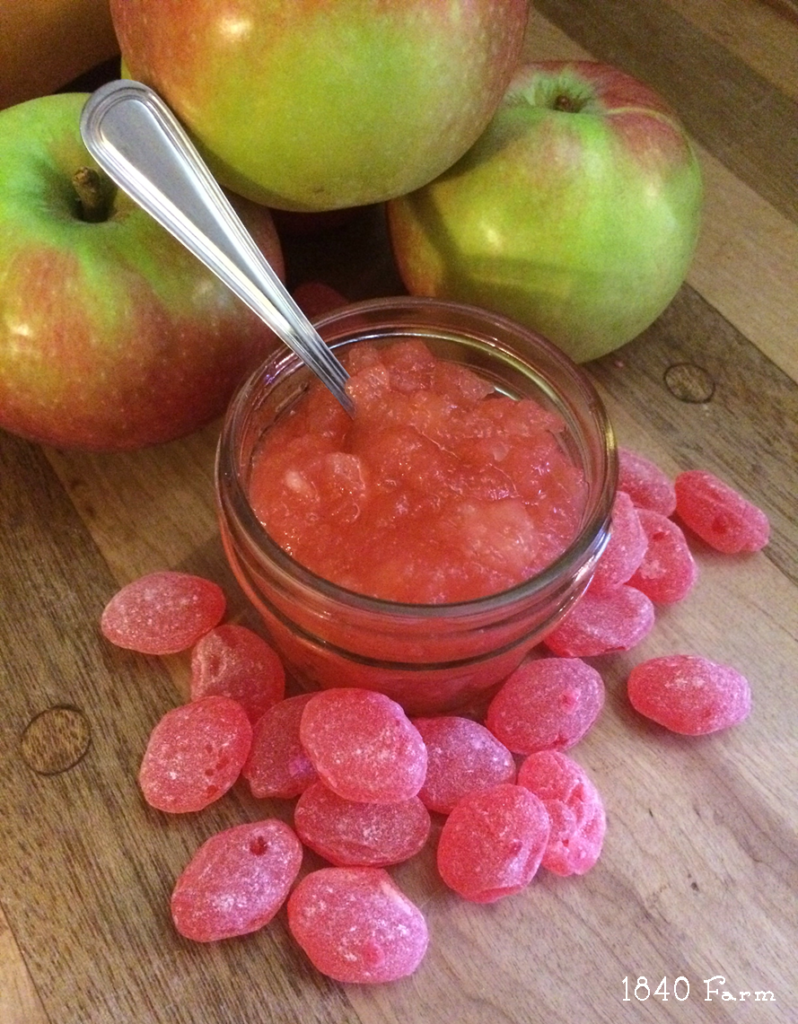 Ingredients
6 - 8 medium to large apples, peeled and cored (should yield around 1 pound of flesh)
4 ounces red cinnamon flavored candies, crushed
¼ cup (2 ounces) water
pinch salt
Instructions
Wash, peel, and core the apples. The apples can be left in quarters or cut into chunks. They will break down as they cook, making fine chopping unnecessary.
Using a food processor or blender, crush the cinnamon candies into small pieces. Place the water and candies in a large pot over low heat. Cook, stirring often, until the candies have completed dissolved in the water. Add the apples and pinch of salt to the pot and stir to coat.
Reduce the heat to low and continue to cook until the apples begin to fall apart, approximately 20-30 minutes depending on the variety. You can speed up this process by crushing the cooked apples with the back of a wooden spoon or by using a potato masher.
Remove the pot from the heat. Taste for seasoning, adding additional sugar if necessary. I prefer my applesauce to have a chunky texture, but you can puree the sauce using an immersion blender if you prefer a smoother texture.
Allow the applesauce to cool to room temperature before transferring to a storage container with a tight fitting lid. This applesauce can be stored in the refrigerator for two weeks. It's delicious served with your Thanksgiving dinner or other hearty meals.
Notes
The amount of sweetness needed in this recipe can be adjusted to match the tartness of the apples you are using. Cinnamon candies vary in sweetness, making the addition of a bit of sugar necessary in some cases. Simply add a bit of granulated sugar to the applesauce during the final stages to adjust its flavor to your liking if needed.
1840 Farm http://1840farm.com/
---
This post is included in our 1840 Farmhouse Thanksgiving Gallery.
You'll find our favorite Thanksgiving recipes all gathered in one place so that you can easily include them in your family's celebration. I'll be adding new recipes right up until the big day, so check back to see even more delicious and fabulous Thanksgiving posts.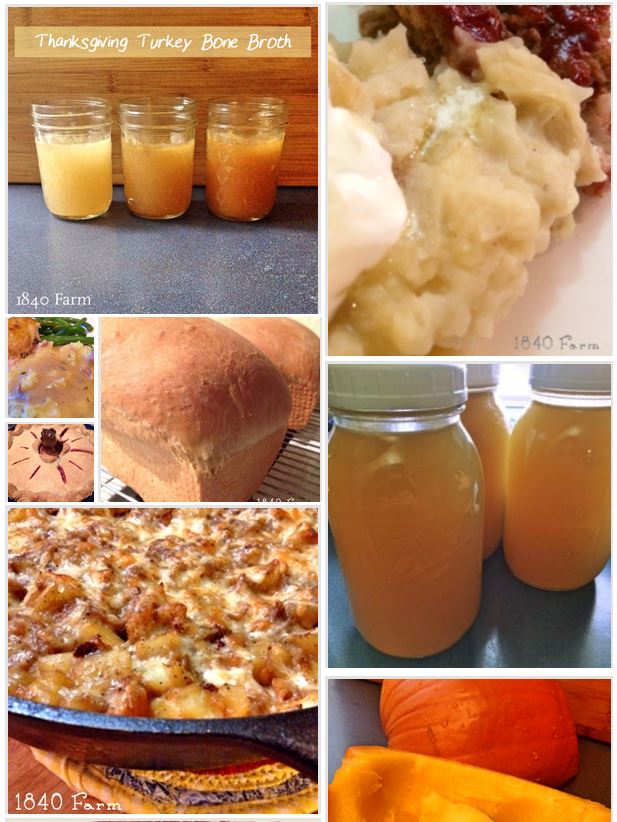 ---
Comments
comments