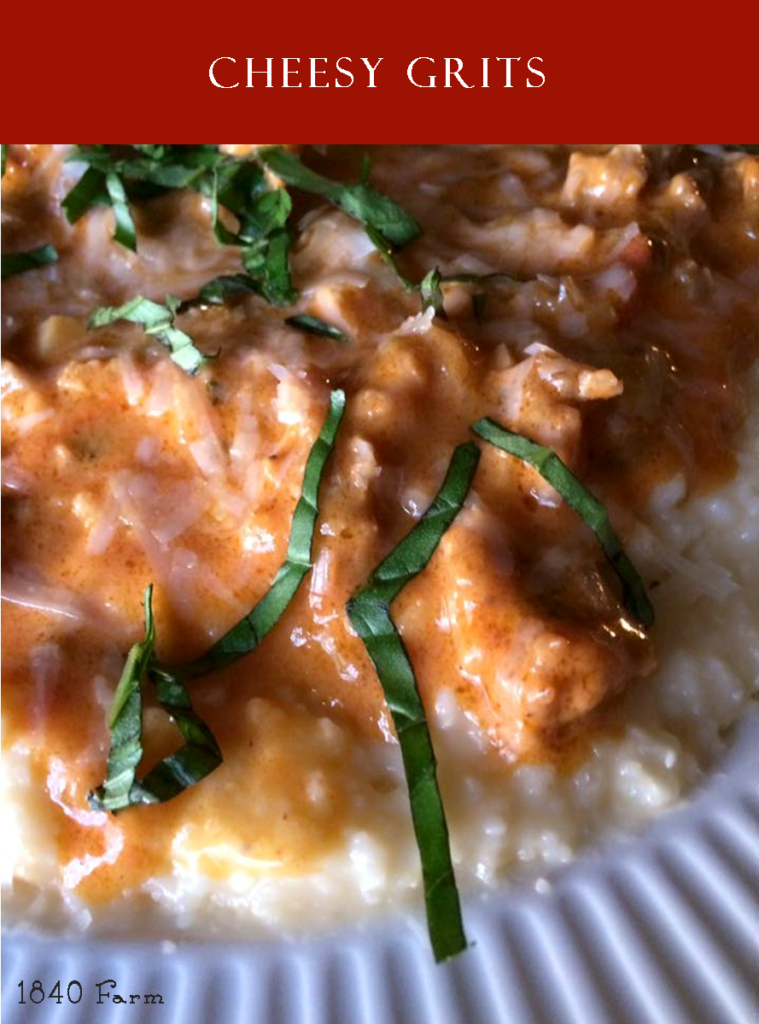 Every time I serve grits at our farmhouse table, I am taken by how simple, comforting, and delicious they are. Much like potatoes, they can be prepared and flavored in so many ways, making them an ideal companion to almost any meal. They're a great item to keep on hand in the pantry, ready to call into action at a moment's notice. They're inexpensive, versatile, and so easy and quick to prepare that I turn to them time and time again.
I'm far from the first farmhouse cook to appreciate grits as a dish to serve to my family. Grits have been a staple of American cooking for generations. In fact, they were most likely among the first foods enjoyed by European settlers after arriving at the shores of the New World in the Jamestown settlement. It is believed that the Powhatan Indians first introduced those settlers to "rockahominie", a warm porridge made by cooking the cracked grains of corn. That introduction dates back to the early 1600s.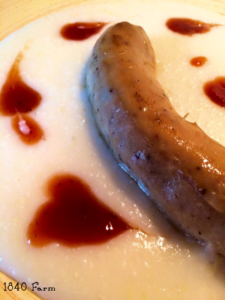 Corn, referred to as maize, was a prized food source at that time. It was revered and even used as a form of currency. Plain corn was soaked in a lye solution made using lye extracted from wood ash. This soaking removed the hull, bran, and germ from the corn. The result was hominy which was a food source that was more easily digestible and required less time to prepare.
While hundreds of years have passed, the comfort delivered to a meal by way of grits has stood the test of time. I pair them with grilled meats, sausages, and our Cast Iron Skillet Roast Chicken. When heirloom tomatoes are ripe in the garden, I often serve them with a sausage and tomato Bolognese style sauce spooned on top. Sauteed spinach or Swiss chard are also delicious paired with these creamy grits. No matter how we serve them, my family is always happy to see that grits are on the menu.
I hope that you'll give this simple recipe a try. In a matter of minutes, you'll have a bit of homemade comfort food to enjoy at your family table and an American history lesson to share!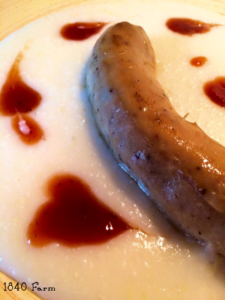 Cheesy Grits
2016-10-31 09:13:49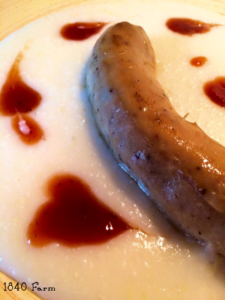 I like to use an equal combination of homemade bone broth and water when making grits. You can use any combination of bone broth, stock, or water. I find that any combination of cheese works well to flavor the grits. Simply choose a type of cheese or combination of cheeses that you like to flavor your grits. During heirloom tomato season, I often use ricotta cheese to create a mild flavored cheesy grit with a velvety texture.
Ingredients
8 cups cooking liquid (bone broth, stock, or water)
2 cups quick cooking grits
½ teaspoon salt
2 cups shredded cheese
salt and pepper
Instructions
Bring the liquid to a boil in a large pot. Add the grits and salt to the boiling liquid, using a whisk to mix. Reduce the heat to low and cover. Simmer for 10 minutes or until thickened, whisking once or twice during the cooking time to ensure that the grits don't stick to the bottom of the pan.
Remove the pot from the heat and add the cheese to the grits. This is a great way to use up bits of cheese that are in my cheese drawer. Whisk until the cheese is melted and incorporated. Taste and add salt and pepper as needed. Serve with grilled meats or sautéed greens. Grits are delicious when dressed with a drizzle of your favorite barbecue sauce.
Leftover grits can be refrigerated and reheated with a bit of water or bone broth over low heat to help loosen them up a bit. They're just as delicious the second night!
Notes
You can learn how to make your own batch of delicious and nutritious bone broth right here: http://1840farm.com/how-to-make-homemade-bone-broth/
1840 Farm http://1840farm.com/
Comments
comments