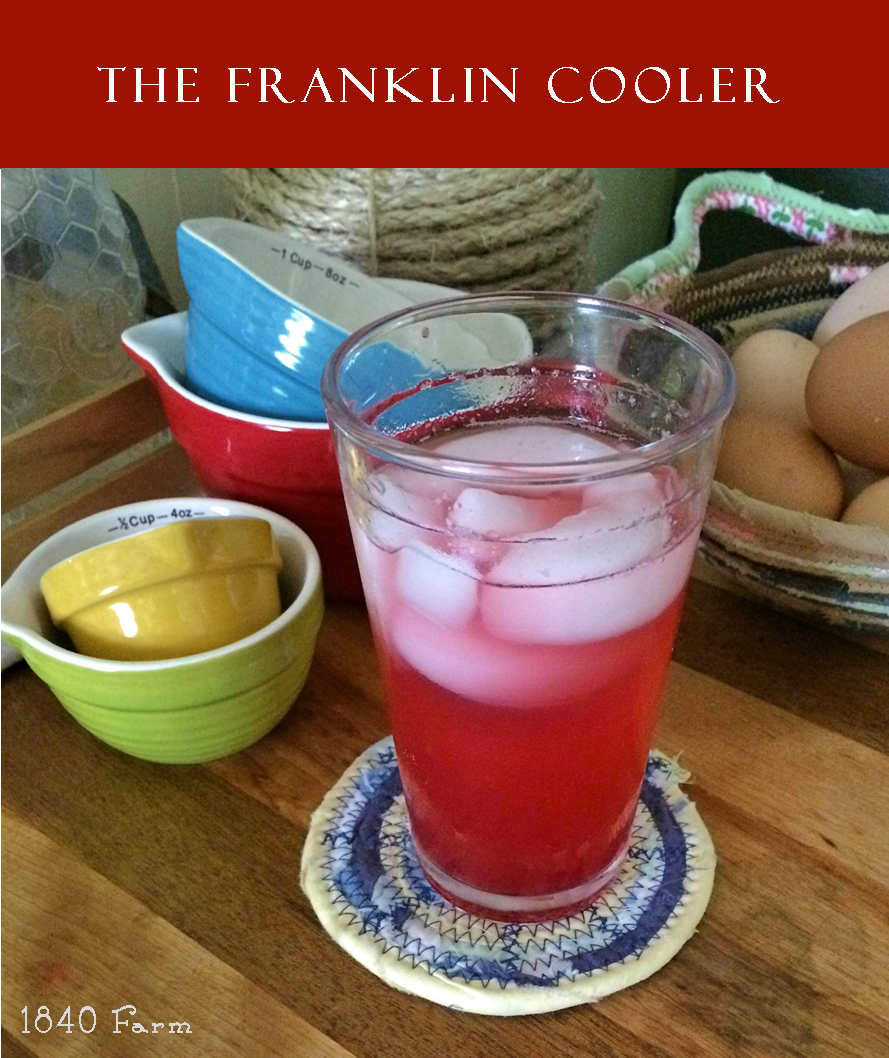 The temperatures are warming up and gardening season is giving us reason to spend hours outside in the hot sun. When the work is done for the day, I'm ready for a cold, tall, glass of refreshment. If that cold drink can include two components harvested from our garden, then the moment seems like a celebration of growing our own food and enjoying every season.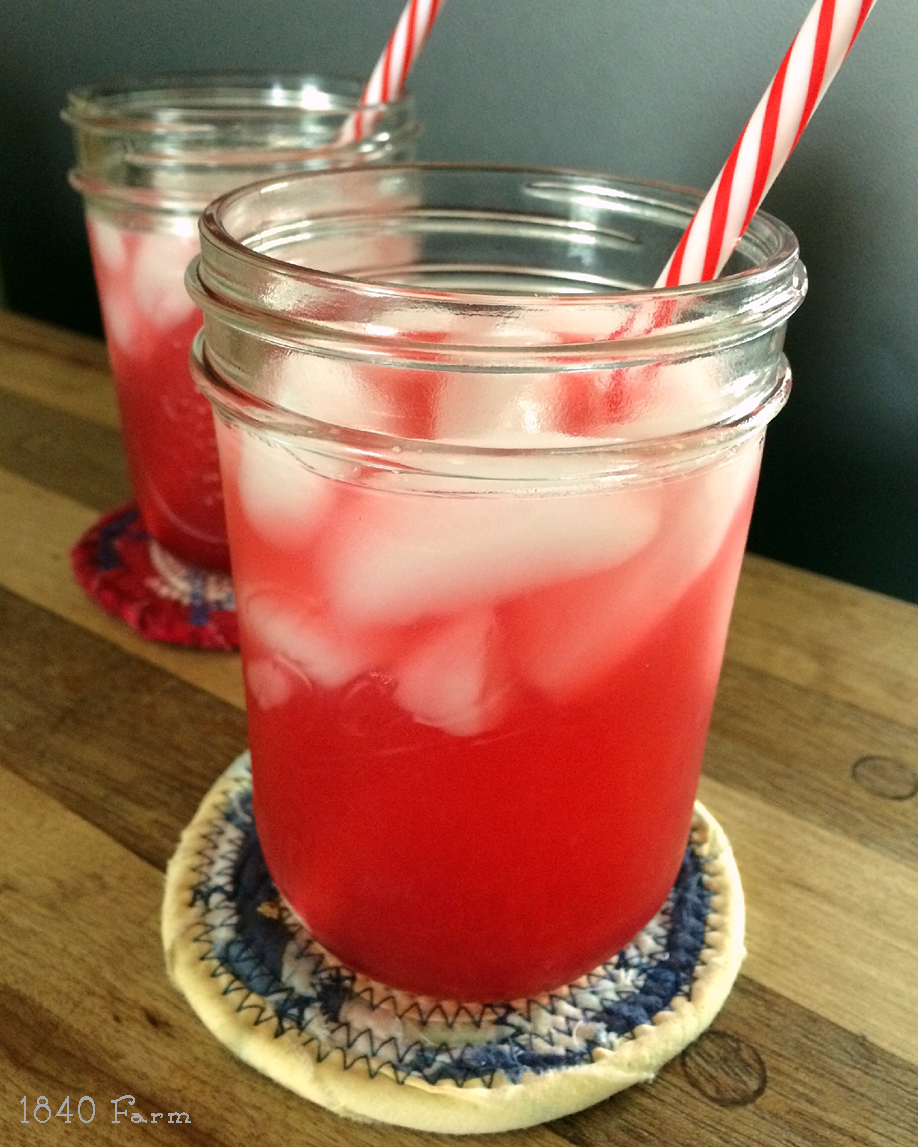 This beautifully colored and deliciously flavored drink came together by accident. We had raspberries and rhubarb in the freezer from last year's garden. In no time, they had been transformed into a batch of our homemade Raspberry Rhubarb Syrup. There was lemonade in the refrigerator, and good bourbon was just begging to be added to the party. The accidental combination was full of color, flavor, bright acidity, and the earthy goodness of a splash (or two) of bourbon.
While drinking a round of these icy libations, it was time to give this concoction a name. It didn't take long to decide that Benjamin Franklin should get a nod as a thanks for his role in bringing rhubarb to the colonies that would become our country.
It is thought that he sent rhubarb seeds from Scotland to famed Philadelphia botanist John Bartrum some time around 1770. While some believe that these were rhubarb seeds of the medicinal variety rather than the culinary, we all know that Franklin loved to eat interesting and delicious fresh foods as much as he loved to drink. So, the name seemed fitting to me and The Franklin Cooler was born.
This beverage can be adjusted to suit your preference, adding more syrup or lemonade if desired. While I like mine with a splash of bourbon, they are equally delicious made without as a non alcoholic lemonade.
I'll be raising a glass or two of these this holiday weekend and hope that you'll join me in celebrating the beginning of the gardening season and the simple joy of taking time to enjoy the flavor of the seasons. Cheers to the happy accident of a great beverage and to a happy and safe holiday weekend for all!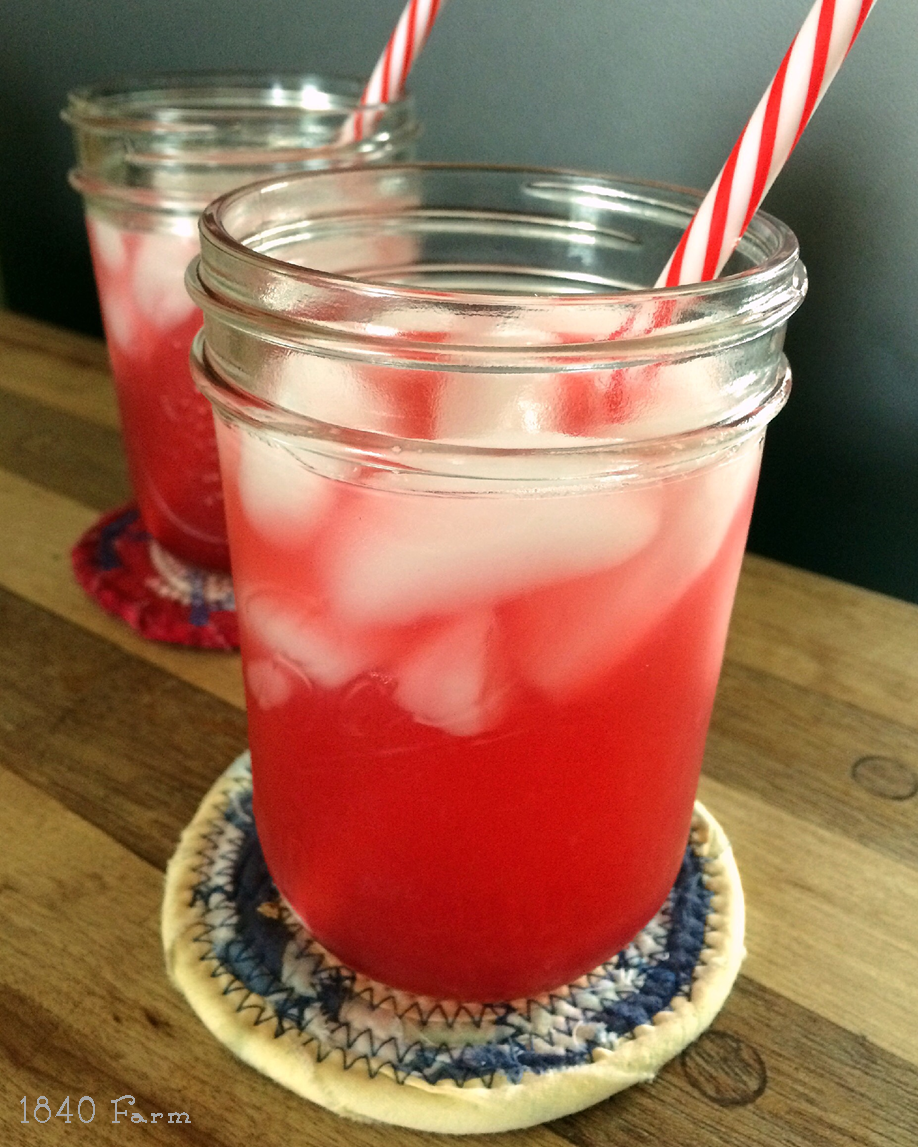 The Franklin Cooler
2016-05-27 12:35:40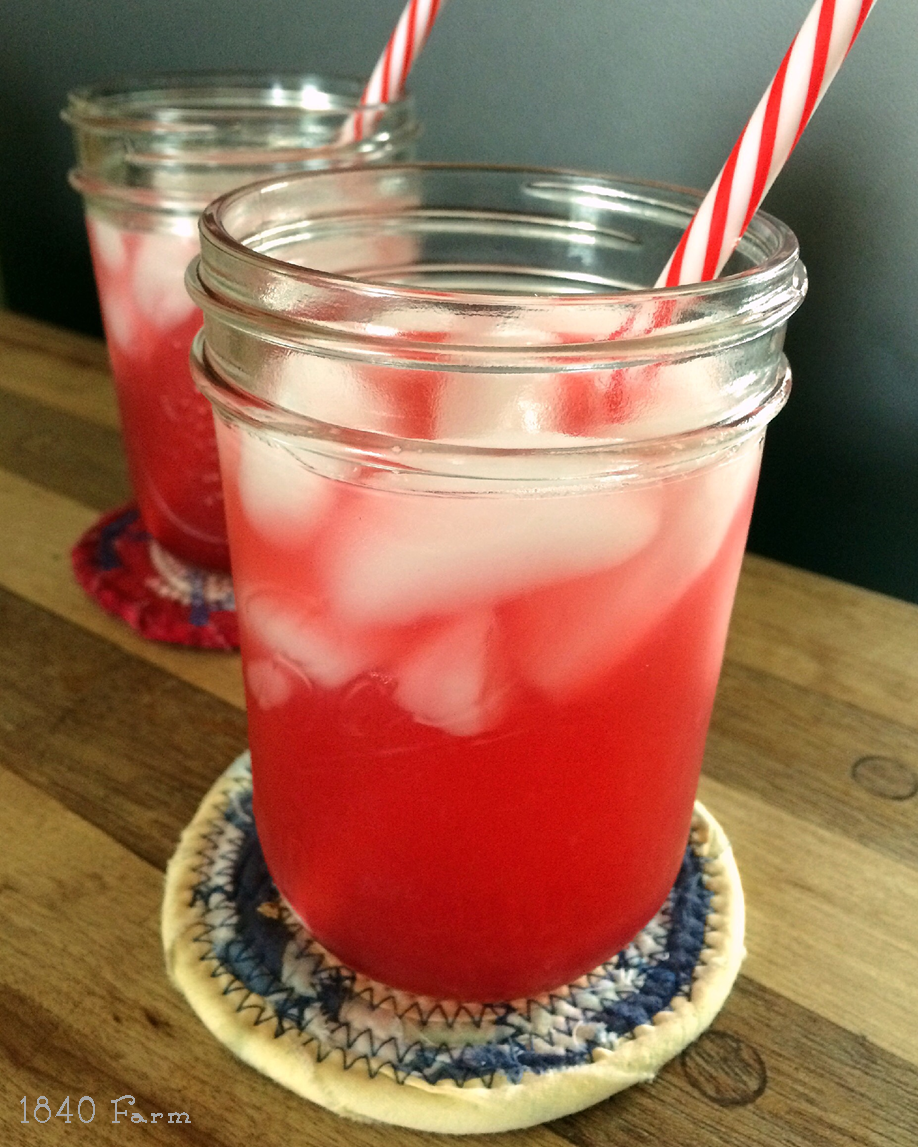 Here at the farmhouse, we make two versions of this drink. One includes bourbon, the other does not. They're both delicious and always a hit with guests looking to celebrate with a cocktail or those who prefer a glass of refreshing lemonade without any alcohol.
For the Syrup
10 ounces raspberries, fresh or frozen
6 ounces sliced rhubarb stalks, fresh or frozen
1 cup water
1 cup granulated sugar
1 Tablespoon lemon juice
For the Franklin Cooler
1 Tablespoon Raspberry Rhubarb Syrup
1 Tablespoon fresh lemon juice
1 – 2 ounces of bourbon depending on your preference
6 ounces lemonade
ice
For the Syrup
Place all of the ingredients in a medium saucepot placed over medium heat. Stir gently to combine the ingredients. Bring the mixture to a simmer, stirring occasionally to prevent sticking.
Once the mixture comes to a simmer, reduce the heat to low and simmer gently for five minutes. Remove the pan from the heat and allow to cool to room temperature.
Strain the mixture through a fine sieve or a colander lined with cheesecloth to remove the fruit and seeds. Press the fruit to release all of the liquid.
Transfer the strained syrup to a container with a tight fitting lid. I like to store my homemade syrups in glass bottles with a pour spout for easy dispensing. Refrigerate until ready to use.
For the Franklin Cooler
Place the syrup, lemon juice, bourbon (if using), lemonade, and ice in a tall glass. Stir until well combined. Enjoy!
1840 Farm http://1840farm.com/
Comments
comments