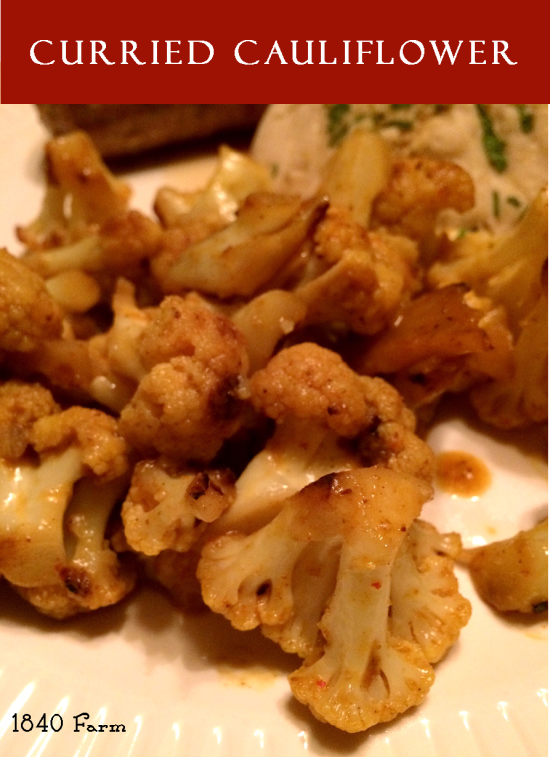 I'm having a bit of a love affair with curries right now. I just can't seem to get enough of the earthy, spicy flavor of curry this winter. Luckily, my family loves curry as much as I do, so curries seem to be finding their way on to our dinner plates on a regular basis.
This recipe is simple to prepare and full of that amazing flavor of curry with earthy notes from turmeric paired with the brightness of ginger and garlic and balanced with the creamy richness of coconut milk. The sauce accentuates the natural flavor of the cauliflower without masking it. One bite and you'll be dreaming of ways to add this dish to your menu plans each and every week!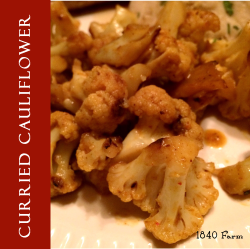 Curried Cauliflower
2016-02-22 09:24:35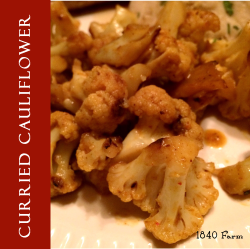 Ingredients
1 large head cauliflower
1 Tablespoon coconut oil
1 Tablespoon chili paste
2 cloves garlic, minced
1 Tablespoon fresh ginger, minced
8 ounces coconut milk
2 Tablespoons curry powder
2 teaspoons turmeric powder
1 Tablespoon fresh lemon juice
salt and pepper to taste
Instructions
Prep the cauliflower by dividing the head into similarly sized florets. I like to cook relatively small pieces, making them bite sized. I find that they cook quickly and evenly and don't require being cut at the table before eating.
In a large skillet over medium heat, sauté the cauliflower florets in coconut oil for 6-8 minutes, until they begin to soften and brown slightly. Add the chili paste, garlic, and ginger, cooking briefly to warm, approximately one or two minutes. Add the coconut milk, curry powder, and turmeric, stirring to combine.
Bring the mixture to a simmer before reducing the heat to low. Simmer for a few minutes to allow the flavors to meld. Taste for seasoning, adjusting as needed. Lemon juice can be added to increase the brightness in the dish if desired.
Remove from heat and serve as a side dish or over steaming bowls of rice as a main course with warm naan or pita bread.
Notes
This recipe is highly adaptable. If you like your curry spicy, add a bit more chili paste or cayenne pepper to taste. You can increase the ratio of coconut milk if you prefer your cauliflower to have more curry sauce or if you are serving over rice. Feel free to experiment, adjust, and add your favorite flavors to this dish. Make it your own and enjoy every flavorful bite!
1840 Farm http://1840farm.com/
Comments
comments