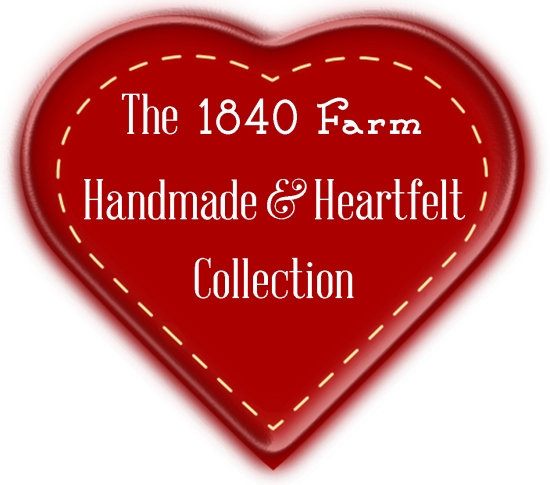 Each basket in our new Handmade & Heartfelt Collection will help to highlight a charity that is near and dear to our hearts.  They'll also earn much needed funds for those organizations, allowing us to make a donation from The 1840 Farm Community for each basket sold.
We were inspired to create this new collection of handmade baskets by our rescue pup, Penny Lane.  We wanted to give back to the shelter that helped save her from an uncertain fate.  We wanted to show our appreciation for what they gave our family and to help ensure that they could continue their amazing, important work.
The first basket in this collection is our Puppy Love basket.  They will earn donations to The Animal Welfare Society in West Kennebunk, Maine.  They are a no-kill animal shelter who helps to find forever homes for the animals in their care.  They did just that when our family adopted our own Penny Lane in May of 2015.  We're so grateful that they rescued her mother and siblings from a shelter in Georgia where their future was in danger.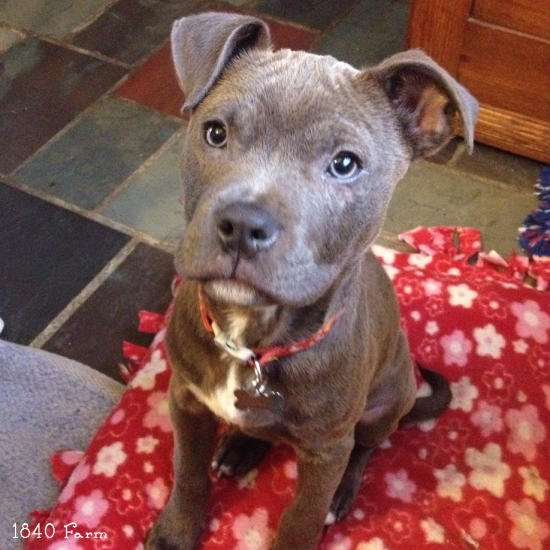 After staying with a loving foster family, the puppies were transported to Maine where they settled in before receiving their puppy care from a veterinarian and being made available for adoption.  On the morning that we adopted Penny, there was a line of eager families just waiting to meet their new best friends.  We met a round puppy named Wandi and fell in love.  She stole our hearts and made the decision a simple one:  this pup was coming home to live with us here at 1840 Farm.
Since then, we named that pup Penny Lane and watched as she grew in to a beautiful dog.  Her puppy appearance has evolved into an athletic build that draws compliments wherever she goes.  While her appearance has changed, she hasn't given up her puppy exuberance for life. Penny has brought joy and her own brand of whimsy to our home and our studio.  Six months after she joined our family, it is difficult to imagine our daily lives without her.
We'll be adding new baskets to The Handmade & Heartfelt Collection throughout 2016.  We'll hope to shine a light on wonderful charitable organizations and make donations from The 1840 Farm Community all year long.  We are excited by the amazing possibilities ahead and can't wait to share them with you.
The sale of our Handmade & Heartfelt Baskets will generate a donation of $2.00 for each Small Table Basket, $3.00 for each Medium Table Basket, and $4.00 for each Large Table Basket.  We will make these donations in the name of The 1840 Farm Community and will continue to share information about the charities associated with each basket here on our blog, in our Etsy Shop, and on Facebook and Instagram.  We hope that you'll enjoy following along!
The 1840 Farm Handmade & Heartfelt Collection
Together, we're hoping to make the world
a better place one stitch at a time.
Comments
comments