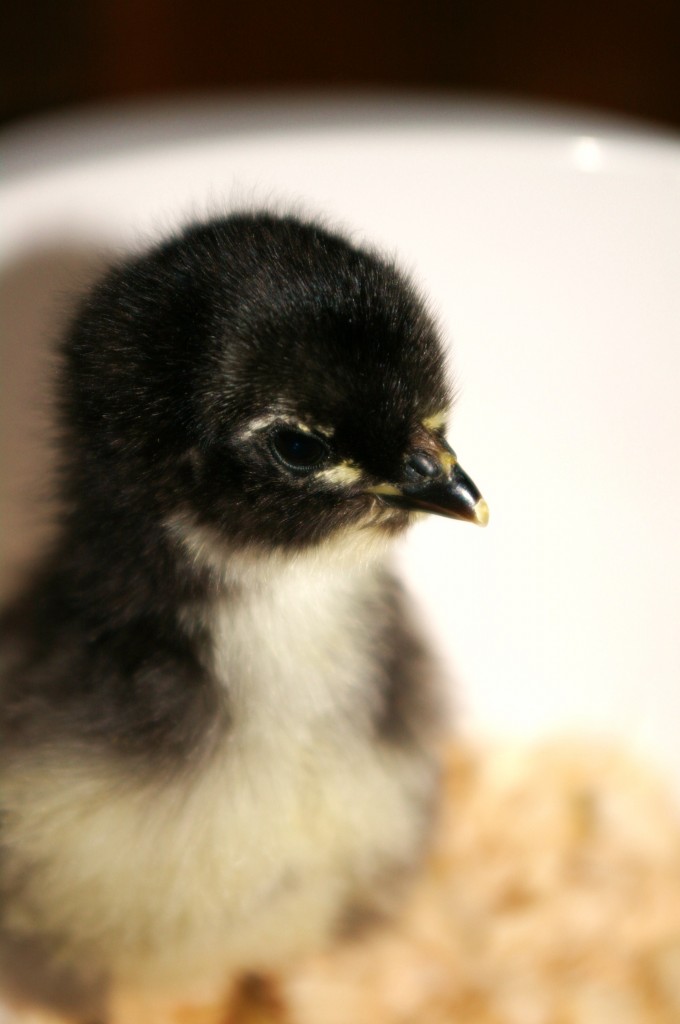 From the moment that our first day old chicks arrived here at 1840 Farm, I was hooked on chicken keeping.  We built their coop by hand, using repurposed materials when possible, planning the best we could for the chicken keeping adventure that lay ahead.  We tended to the pullets through the first few months of a very cold New England winter.  We loved every cold minute of it!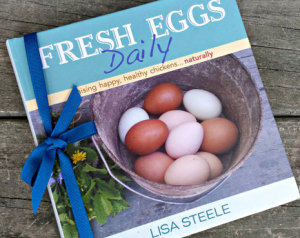 Months later, on a snowy February day, something absolutely magical happened.  We discovered the first fresh egg waiting for us in the nest boxes.  Our son, who was a toddler at the time, declared it our first "homegrown" egg.  It was a proud moment for all of us, filled with the excitement made possible by months of planning and years of wanting to bring livestock back to the landscape of our farm.
Years have passed, yet the excitement hasn't faded a bit.  Each egg is still a reason to celebrate.  To ensure that our girls continue to provide us with a steady supply of fresh eggs, we do all that we can to keep them healthy and strong.  We prefer natural methods of boosting their immunity and providing them with the nutrition they need.  My favorite technique to accomplish that goal is to provide our hens with a nutrition packed start to their day.
I first tried this method after reading Fresh Eggs Daily:  Raising Happy, Healthy Chickens…Naturally.  The concept was simple and brilliant.  By incorporating several healthy supplements into our flock's morning ration, we could easily provide them with a nutritional boost and enjoy watching them excitedly gobble it up each morning.
I used the Breakfast of Champion Layers recipe from Fresh Eggs Daily:  Raising Happy, Healthy Chickens…Naturally as a starting point and have incorporated a few of the components and supplements that we keep on hand.  Many of these products are also incorporated into the daily feed routine for our dairy goat herd.
If you'd like to learn more about natural chicken keeping, visit Fresh Eggs Daily's blog, and follow them like I do on Facebook, and Instagram.  If you're interested in learning more about using herbs with your flock, you won't want to miss their wonderful organic Nesting Box Herb Blends in their Etsy Shop and the Herbs for Hens™ series of videos on YouTube.
1840 Farm Henhouse Morning Mix
We offer this mix to our hens along with a steady supply of their Blue Seal Organic Life Layer feed.  Our hens love it and I love knowing that it is packed with the nutrition they need and the taste they love.  Because we don't rely on this mix as our flock's exclusive diet, I can make subtle changes to this mix based on the seasons and use approximate measures for the components without worrying about our hens getting all of the base nutrition that they need.
During molting season, I add extra sunflower seeds and a healthy dose of dried mealworms to the mix in order to provide our flock with a boost of protein.  I blend these components by hand and store them in a pest proof container in the same manner that we store our other animal feed.
10 pounds Organic Life Layer Pellets
2 pounds raw old-fashioned oats
2 pounds Black oil sunflower seeds
2 cups dried, crushed egg shells
1/4 cup Probotic powder
1/4 cup food-grade diatomaceous earth
1/4 cup garlic powder
Comments
comments