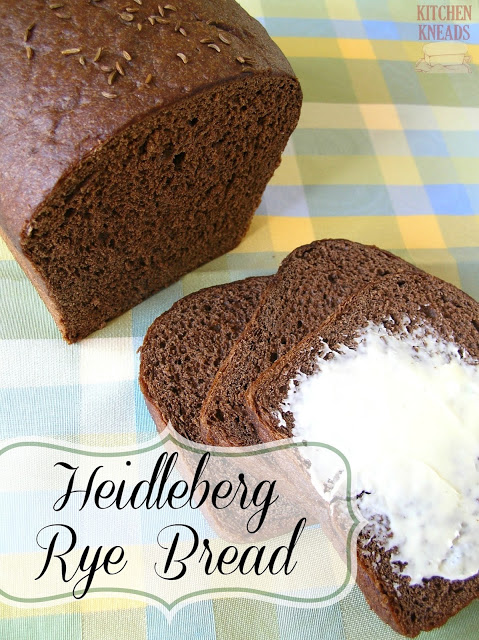 I love rye bread.  The earthy flavor is a wonderful pairing for our homemade strawberry jam for a wholesome breakfast.  I also like to top a lightly toasted slice of rye with herbed, salted butter and a paper-thin slice of radish fresh from the garden.
I have made several loaves of rye bread, but I was never able to perfect the texture.  While the loaves had great flavor, the were much more dense than I hoped for.  Thanks to our Bread Baker's Series collaboration with Kitchen Kneads, I may have just found the recipe that can help me make a perfect loaf of rye.
I can't wait to bake up one of these lovely looking loaves in our farmhouse kitchen.  The photo that accompanies the recipe displays exactly the type of texture I was striving for.  Dawn specifically mentions that this loaf is soft and "incredibly moist".
This recipe is moving to the top of my menu to do list.  I hope that you'll visit Kitchen Kneads to get the recipe so that you can try it along with me.  While you're there, you 'll learn a few interesting nutrition facts about rye bread.  Here's a hint:  rye bread isn't just delicious, it's also packed with nutrition.
---
It's easy to make sure that you don't miss a single post in The Bread Baker's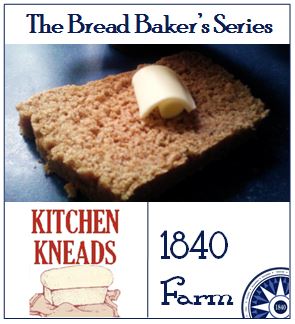 Series.  Subscribe to The 1840 Farm Community Newsletter or join The 1840 Farm Community on Facebook, Twitter, or Pinterest.  Be sure to subscribe to Kitchen Kneads Email updates and follow them on Facebook and Pinterest.
By following Kitchen Kneads and 1840 Farm, you'll be the first to see each post in our collaborative Bread Baker's Series.  If you have a great bread baking tip or recipe to share, we invite you to leave a comment and add your voice to the conversation!
Comments
comments