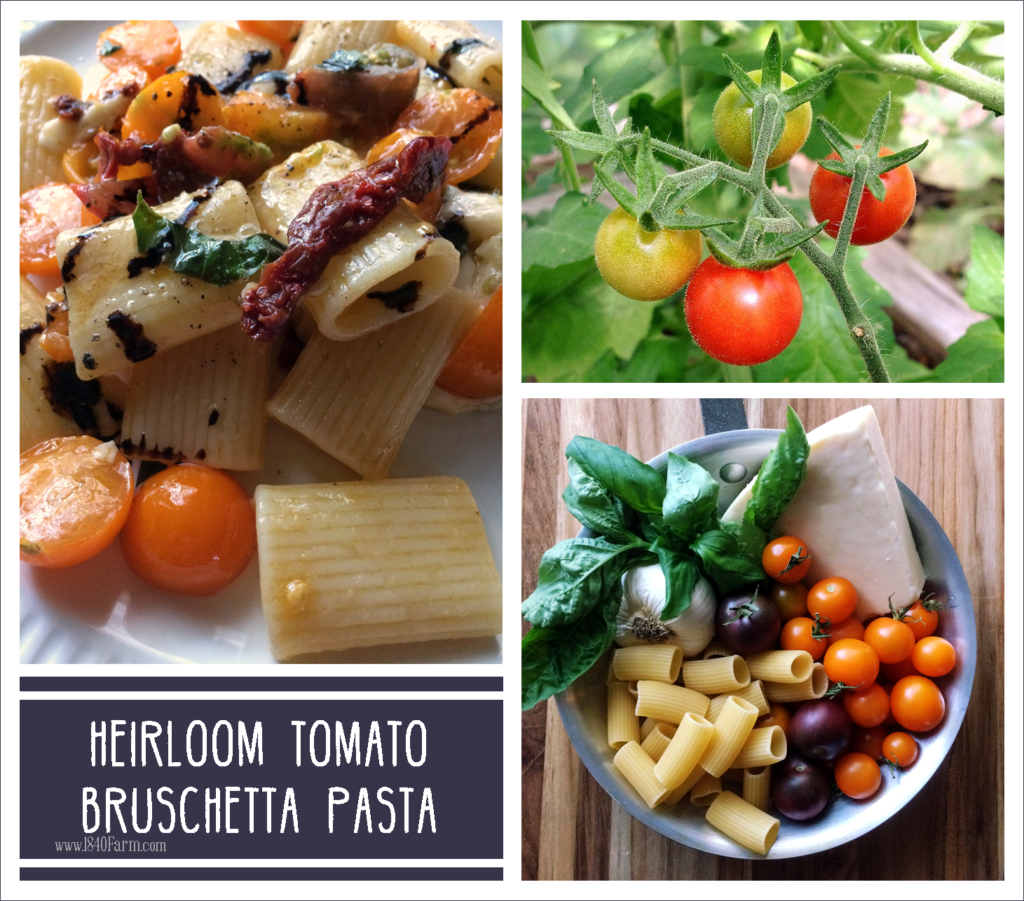 When it comes to simple summer dinners, this recipe is as good as it gets. In the time it takes for the water to come to a boil, I can have the entire recipe prepped and ready to cook. By the time the pasta is perfectly cooked, the sauce is ready and dinner is served.
The inspiration for this pasta dish came from another summer favorite: Heirloom Tomato Bruschetta with Basil. We love to celebrate our beloved heirloom tomato season with fresh bruschetta on a warm summer afternoon. So, why not prepare the rustic bruschetta topping and serve it with pasta instead of the traditional crusty loaf of bread?
The results are equally delicious. It's nice to have more than one way to celebrate the long-awaited arrival of heirloom tomato season. It's also nice to be able to serve a delicious, fresh dinner at our family table in less than 30 minutes from start to finish!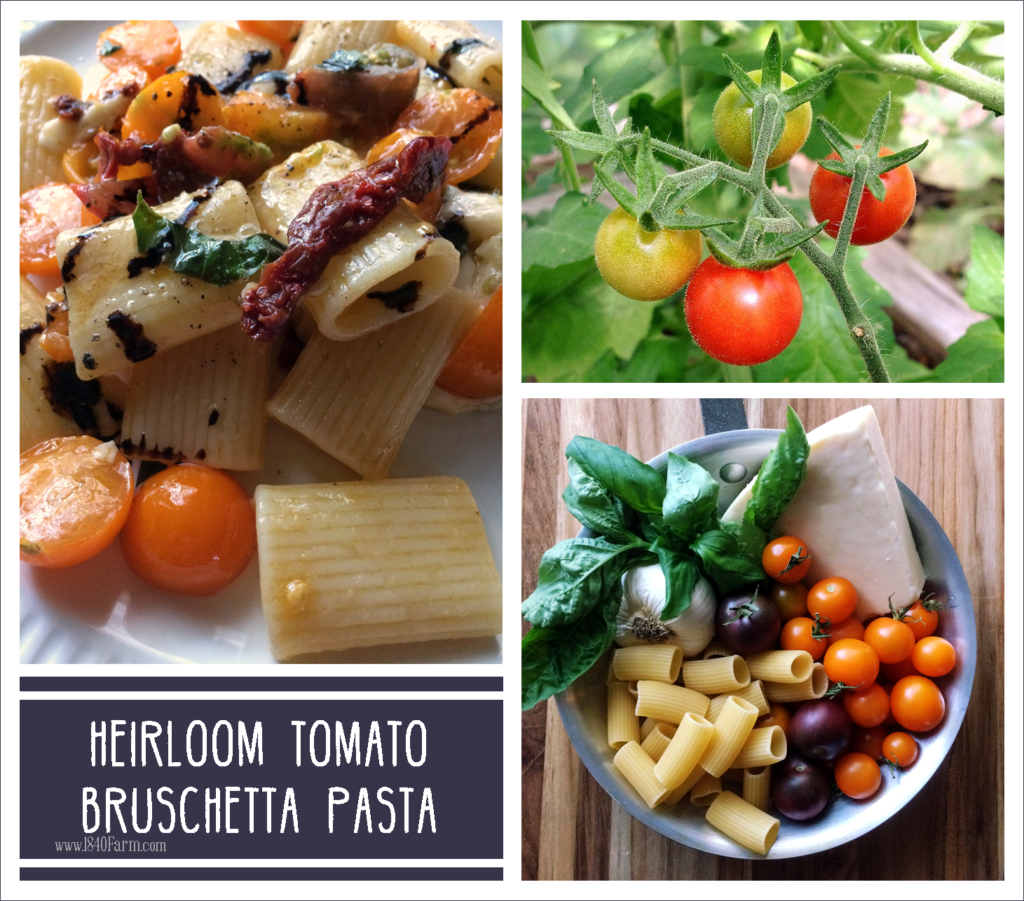 Heirloom Tomato Bruschetta Pasta
2017-08-23 21:50:12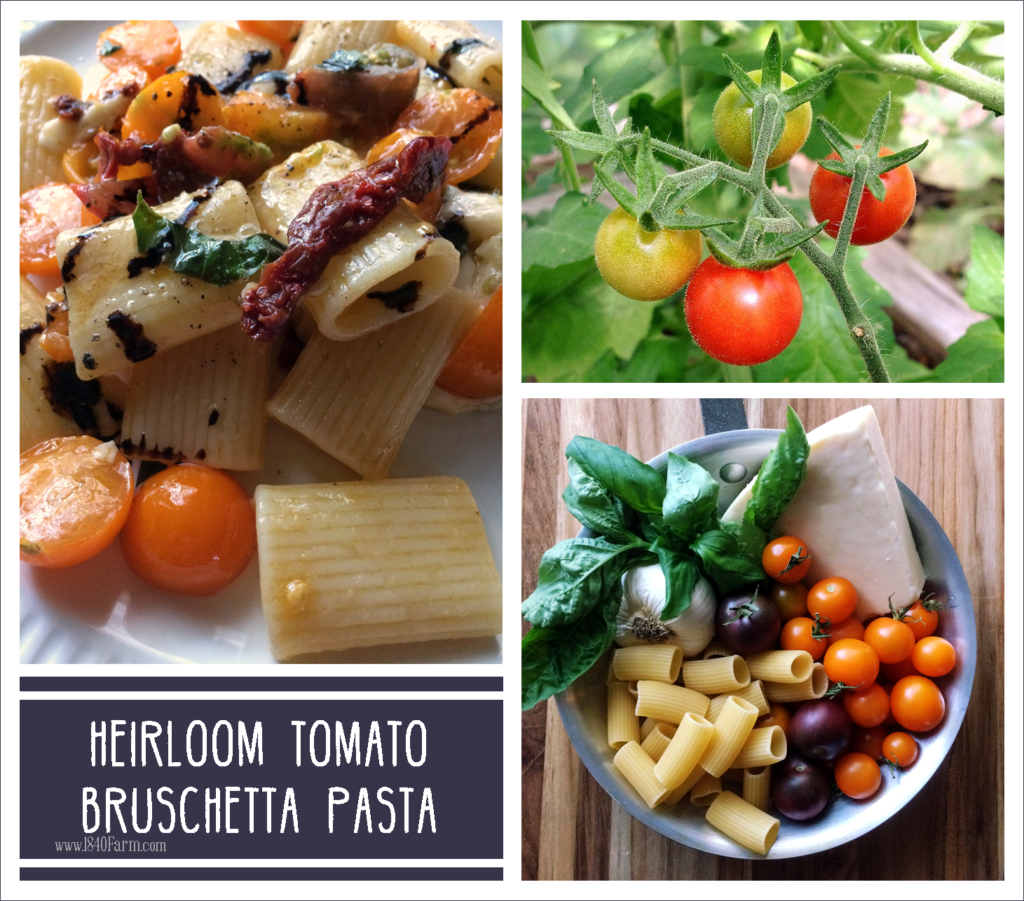 Serves 4
I love to make this pasta dish on a summer evening. The heat from the pasta warms the fresh tomatoes and basil and creates a delicious dish. I prefer to use sun-dried tomatoes packed in oil because that oil can be used to punch up the dish with an extra boost of the earthy tomato flavor infused in the oil.
Ingredients
1 pound heirloom tomatoes, cut into bite sized pieces
2 cloves garlic, minced or sliced thinly
1 ounce sun-dried tomatoes
1 Tablespoon oil from sun-dried tomatoes
1 Tablespoon extra-virgin olive oil
4 ounces mozzarella, cut into cubes
2 ounces smoked mozzarella, cut into cubes
12 ounces penne pasta
1 handful basil leaves, torn or sliced into thin ribbons
salt and pepper to taste
Balsamic Vinegar Glaze
Instructions
Bring a large pot of water to a rolling boil. Add 1 Tablespoon of salt to the water and return to boil. Add pasta and cook until al dente.
Meanwhile, combine the oil from the jar of sun-dried tomatoes with the olive oil and garlic in a large skillet. Warm gently over low heat until the garlic is fragrant. Roughly chop or julienne the sun-dried tomatoes before adding them to the warm oil. Add the fresh tomatoes to the skillet and warm briefly over low heat.
Add the cooked pasta to the skillet and toss to coat. If the pan is dry, add water from the pasta pot to moisten. Remove from the heat and add the basil and mozzarella. Gently stir the mixture. Taste for seasoning and add more salt or pepper if needed. Serve warm garnished with balsamic vinegar glaze.
1840 Farm http://1840farm.com/
Comments
comments