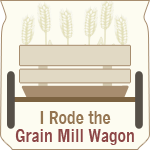 Earlier this year, I was invited to take part in the Grain Mill Wagon Challenge.  As a participant, I would use the WonderMill they supplied me with to mill my own flours and meals here at 1840 Farm.  Then I would share a collection of recipes that incorporated the freshly milled grains.
I will admit to being skeptical at first. It was hard for me to believe that milling our own fresh flour would be as simple as using a food processor or other type of straightforward kitchen appliance. I was also concerned that the resulting flour would be too heavy and that it would adversely affect the texture of our favorite recipes. For years, I had been using store bought wheat flours and trying my best to balance flavor and texture with the health benefits of whole grain flour.
I had produced many baked goods that were whole grain or whole wheat that had given me the basis for this concern. Those breads and pastries were often heavy and dense. Some had a sharp, biting flavor because the flour had been stored incorrectly long before I purchased it and brought it home.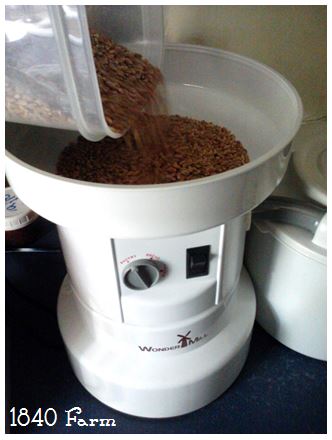 Yet I was very interested in learning more about The WonderMill and trying my hand at producing our own freshly milled flour.  I wanted to try for myself and see if fresh flour was any different from the varieties I had purchased at my local grocery store and natural grocer.
It didn't take long to convince me that freshly milled flour is superior in every way possible.  It also didn't take long for me to fall in love with The WonderMill.  I cannot compare it to other mills as it is the only one I have ever used.  I can tell you that The WonderMill is so simple to use that it only requires setting it on the counter, plugging it in, and flipping a switch.  That's it.
In minutes, the mill powers through an entire hopper of wheat berries or corn kernels and produces beautiful flours and meals from fine pastry flour to coarse meal.  I have been happily milling our own flour and cornmeal during this challenge and I don't see myself ever returning to purchasing the store bought variety ever again.
By using this mill, I have been able to produce organic, non-GMO flour to use in the food that I prepare for my family.  I like knowing what I'm grinding and how long it has been stored.  There's immense satisfaction in taking my scratch cooking that extra step and milling fresh flour to use in our recipes.
My time in The Grain Mill Wagon Challenge is drawing to a close.  You can see my collection of recipes by following the links below to visit The Grain Mill Wagon blog.  I intend to keep following their blog and hope that you will too.  There's always something delicious being shared and a few of my blogging friends are just gearing up to begin their challenge.  I can't wait to read all about their experience!
You can learn more about The WonderMill by visiting their website, or following them on Facebook, Google+,  Pinterest, and You Tube.  
Oven Baked Polenta with Heirloom Tomato Sauce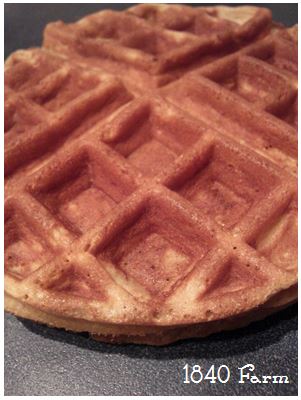 Whole Grain Waffles
Rustic Flatbread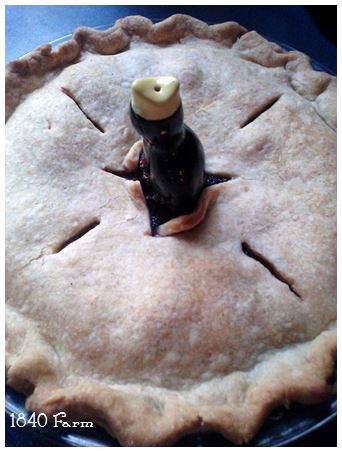 Summer Berry Pie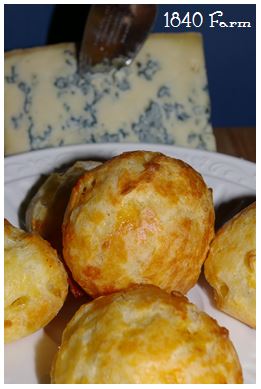 Whole Grain Smoked Cheddar Gougères
Comments
comments