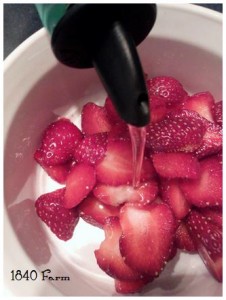 This recipe is a staple in the 1840 Farm kitchen.  I always have it on hand in the refrigerator, waiting to be called into action.  With a small amount, I can add sweetness and incredible vanilla flavor to summer berries or cold drinks.
Vanilla Bean Simple Syrup is also my favorite way to sweeten cold drinks.  Using a simple syrup is the perfect way to sweeten and enhance iced coffee and iced tea in the summer without ending up with a pile of undissolved sugar in the bottom of your glass.
I like to use vanilla bean pods that have been used to make our homemade vanilla extract for this recipe.  After the pods have been used to make two batches of extract, they can be used to flavor this syrup or pastry creams and custards with excellent results.  I remove the pods from the cooled mixture but leave the vanilla bean specks in the syrup.  If you prefer a clear syrup, simply strain through a fine mesh strainer or piece of cheesecloth before storing it in the refrigerator.
Vanilla Bean Simple Syrup
1 cup granulated sugar
1 cup water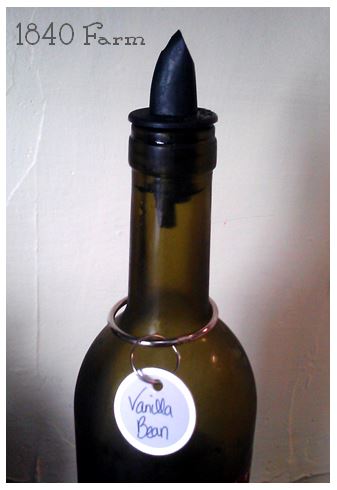 1 vanilla bean pod, split
1 teaspoon vanilla extract
Split the vanilla bean pod lengthwise using a sharp knife.  Using the dull edge of the knife, scrape along the length of the inside of the pod to remove the thousands of beans inside.  Transfer the beans and pods to a small pot with the sugar and water.  Place all ingredients in a small pot and stir to combine.
Place the pot over low heat and bring to a simmer, stirring occasionally.  Simmer over low heat until the sugar has completely dissolved, approximately 5 minutes.  Remove the pot from the heat and allow the syrup to cool to room temperature.  Add the vanilla extract and stir to combine.
Pour the syrup through a fine mesh strainer if you would like it to be clear and free of vanilla beans specks.  The syrup can be stored in the refrigerator for up to one month.  I like to store mine in a clean, repurposed bottle with a pourer spout in the refrigerator.
---
To make sure that you don't miss any of our original content or favorite recipes, DIY projects, and homesteading advice from around the web, subscribe to The 1840 Farm Community Newsletter. Visit our subscription form to become the newest member of The 1840 Farm Community.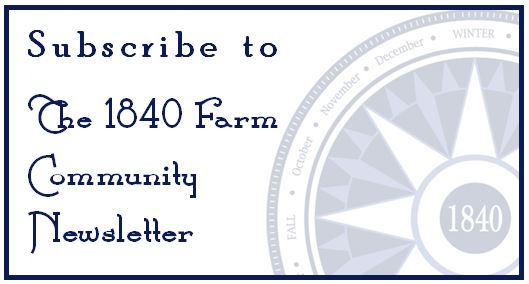 Our newsletter isn't the only way to follow what's happening here at 1840 Farm.
You're always welcome at 1840 Farm and at The 1840 Farm Mercantile Shop on Etsy.
You can also find 1840 Farm throughout the social media universe on
Facebook, Twitter, Pinterest, Flickr, and Bloglovin'.
We even created a new 1840 Farm Community Newsletter Pinterest board to catalog
our newsletter content so that you could easily pin your favorites to your own boards.
Come add your voice to our conversation!
We'll hope to see you there!
---
Comments
comments