I have fond memories of my mother treating me to an Orange Julius as a child. During the hot summer months in the Midwest where I spent my childhood, they were a refreshing way to beat the heat. The fact that I was sharing the experience with my mom made it all the more memorable.
Now my children are old enough to enjoy the same experience. I knew that they would love the frothy drink with its orange and creamy flavors reminiscent of a creamsicle. With food allergies to accommodate, we chose to make our own version at home.
First, we needed to develop a recipe. Together, we gathered around the blender and tried several versions before deciding that this one was absolutely perfect. We've made this concoction at least a hundred times since then, and I still wouldn't change a thing.
This frothy drink delivers just the right balance of citrus flavor and sweetness. Each sip reminds me of the treat that I enjoyed so much as a child. Sharing the experience with my children decades later makes it even sweeter.
I hope that you will enjoy sharing this treat with someone special in your life. I think that you will find that it is the perfect drink for summer. In fact, it's so fantastic that your friends and family might call you an Orange Genius
Orange Genius
makes 4 servings
16 ounces orange juice
8 ounces milk
2 Tablespoons Carnation brand Original Malted Milk Powder
2 teaspoons Tang brand orange drink mix powder
4 Tablespoons powdered sugar
1 banana, frozen
1 cup ice
whipped cream to garnish
Add orange juice, milk, malt powder, Tang, and powdered sugar to the pitcher of your blender. Cover and blend briefly to combine.
Break the frozen banana into several pieces and add to the blender. Blend on a medium-high setting until smooth. (If a frozen banana is unavailable, substitute a room temperature banana and increase the quantity of ice in the next step to 1 1/2 cups.)
Add the ice to the blender pitcher. Cover and blend on high speed until smooth and frothy. Pour into glasses and garnish with whipped cream. Add a straw and enjoy!
---
To make sure that you don't miss any of our original content or favorite recipes, DIY projects, and homesteading advice from around the web, subscribe to The 1840 Farm Community Newsletter. Visit our subscription form. In a few seconds, you'll be the newest member of The 1840 Farm Community.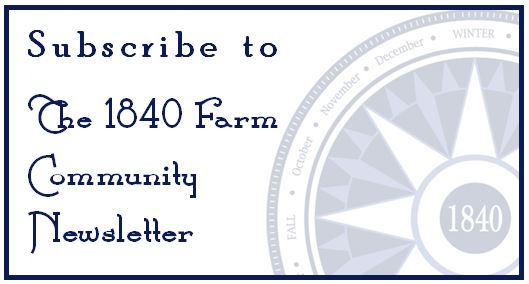 Our newsletter isn't the only way to follow what's happening here at 1840 Farm.
You're always welcome at 1840 Farm and at The 1840 Farm Mercantile Shop on Etsy.
You can also find 1840 Farm throughout the social media universe on
Facebook, Twitter, Pinterest, Flickr, and Bloglovin'.
We even created a new 1840 Farm Community Newsletter Pinterest board to catalog
our newsletter content so that you could easily pin your favorites to your own boards.
Come add your voice to our conversation!
We'll hope to see you there!
---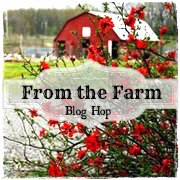 Comments
comments