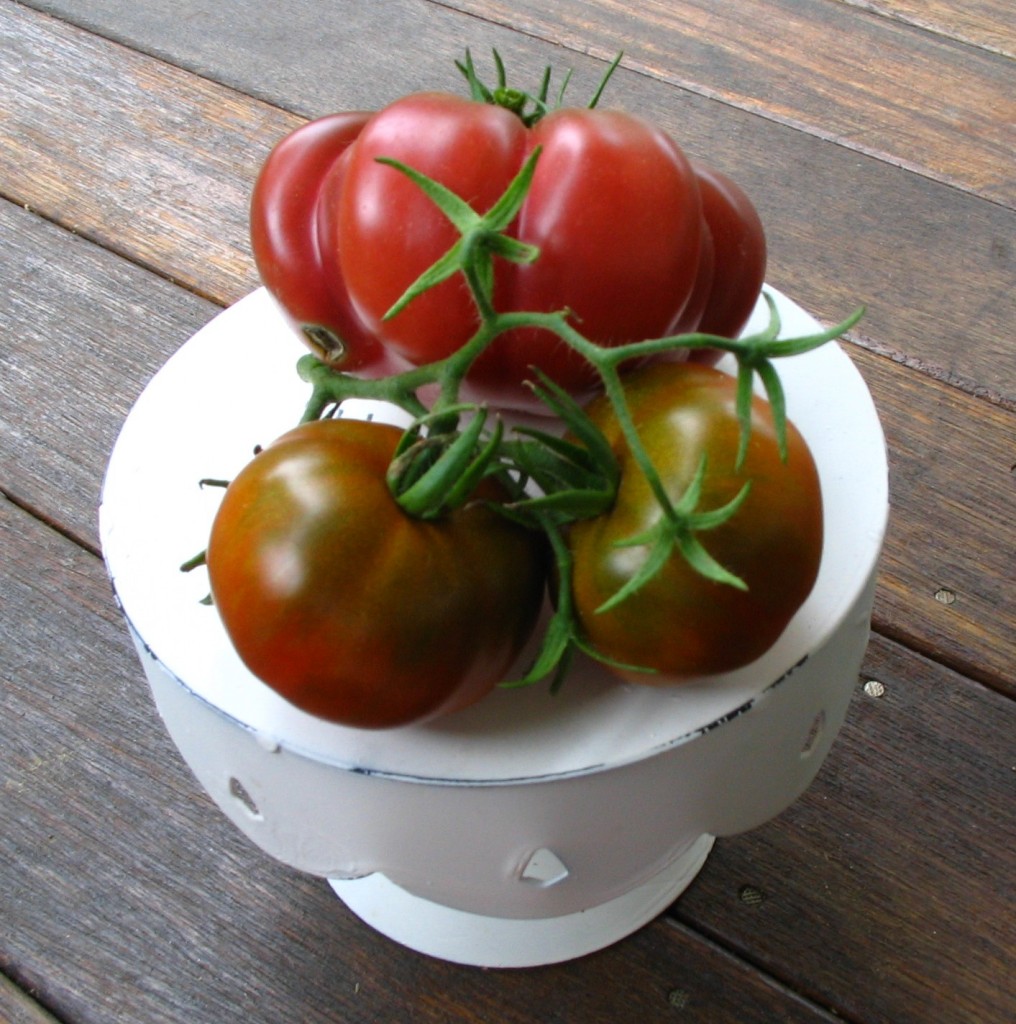 We have been planting heirlooms in the gardens at 1840 Farm since our first summer living here in 2006.  It started simply enough with a few packets of heirloom tomato seeds.  They had interesting names and stories that held our attention long before we had ever tasted an heirloom fruit or vegetable fresh from our garden.
One bite of an heirloom tomato was all it took to make me a believer in heirloom varieties.  The flavor was amazing: rich and full and unlike anything I had ever tasted.  Many years have passed.  I haven't planted anything but an heirloom tomato in our gardens since that first delicious bite.
Taste wasn't the only reason that we have added more heirlooms to our garden each year.  I was also drawn in by the history of the varieties.  They each seemed to have a story to tell and a legend to share.  I loved the American history lesson that was growing right outside our farmhouse door almost as much as I loved sharing the experience with my children.
I watched as they came to expect a piece of history to accompany each packet of seeds that arrived in the mail.  I listened as they surveyed our garden, talking to each other about the varieties growing there.  I beamed with pride watching them pluck a ripe fruit straight from the vine as if it was their natural right to do so.
My children have inspired me in so many ways over the past few years, from our initial move to 1840 Farm to the decision to add chickens and goats to our homestead.  This year, my children inspired me to realize a dream and offer a handpicked collection of our favorite heirloom seeds for sale in The 1840 Farm Mercantile Shop on Etsy.
I hope that you will give me the opportunity to share the entire collection with you.  There are interesting legends, beautiful artwork, and family favorite recipes to accompany each packet of seeds frm our collection.  I hope that you will enjoy learning more about each heirloom variety and join other members of The 1840 Farm Community in growing them in your home garden.
The Easy Keepers Collection
The Tomato Collection
Three Sisters Garden Collection
Comments
comments