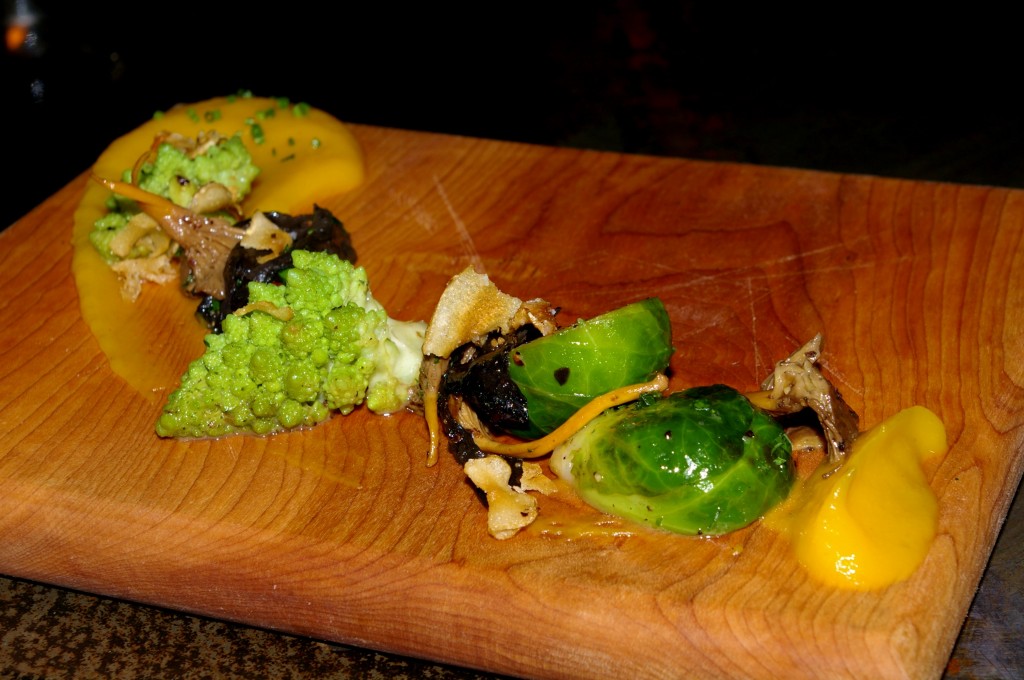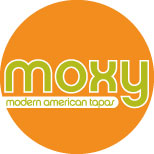 When I am asked what I write about, I often find myself saying, "I live and write at the intersection of family, food, and farming."  More often than not, the food I am writing about is of the homemade and homegrown variety.  When I do venture down the long drive at 1840 Farm to have a meal out, my destination tends to be predictable.
There are a few local spots that I love to frequent when I do leave the farm.  It's no coincidence that these establishments share a few common traits.  They are locally owned and locally run.  Their atmosphere is friendly and inviting.  They proudly use local ingredients and celebrate the work of local farmers just like me.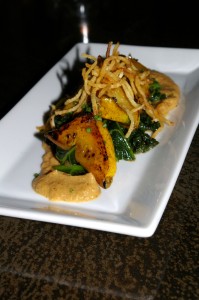 If pressed to select my favorite of these spots, I wouldn't need much time for deliberation.  Without a doubt, that place is Moxy in Portsmouth, New Hampshire.  I love everything about Moxy, not the least of which is the photo of Julia Child, my culinary idol, hanging on the wall nearest the kitchen.
The food at Moxy is billed as "Modern American Tapas.  I concur and would like to add: inventive, creative, and delicious to my description.  The menu is ever evolving, updated to feature the day's best farm raised goods produced in our area.  I have eaten at Moxy innumerable times since they opened, yet I can honestly say that I haven't come across one dish that didn't delight me from start to finish.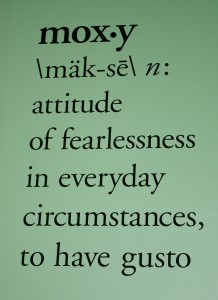 The ambiance at Moxy is relaxed, yet lively.  Upon entering the front door, I know that Jillyin will greet us with a warm welcome before we have the opportunity to do the same.  There are plenty of wonderful tables on both the first and second floor, but I have never sat at one of them.  Instead, we always gravitate to the corner seats along the bar where James skillfully holds court, treating each patron as if they were a welcome visitor in his own home.
There always seems to be something wonderful in the works behind the counter at Moxy's open kitchen.  That's where the magic happens.  It's the place where Chef Matt Louis and his staff achieve so perfectly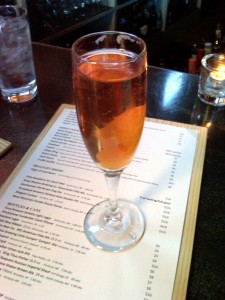 what very few restaurants can. Just as the restaurant's name and wall decor suggests, there is an element of bold fearlessness in each dish they create.
Each menu item celebrates the best of local ingredients and elevates each component in a way that I might never have imagined.  Yet after tasting the first bite, I am left to wonder why I hadn't ever thought to combine the flavors and textures that work so beautifully and naturally together on the plate.
The cocktails at Moxy are every bit as inventive and delicious as the cuisine.  They feature local and seasonal ingredients and change regularly.  On a recent visit, the drink menu included house made sangria, a Brown Derby made with locally produced honey, and a gin cocktail garnished with a beautiful, paper-thin slice of a watermelon radish grown at a local farm.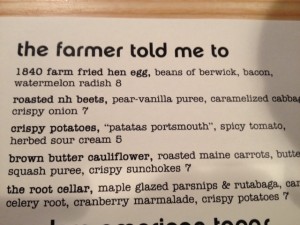 During my last visit at Moxy something amazing happened.  Fresh eggs from 1840 Farm made their first appearance in the kitchen.  They were destined to be the star in one of my favorite dishes on the menu.  It should come as no surprise that this dish is listed on the menu under the heading "the farmer told me to".  It is here that local ingredients from family farms just like mine are given their moment in the sun.
This isn't a brilliant stroke of marketing.  It's a deeply held philosophy supported and reinforced with every choice made at Moxy.  How else could you explain adorning the walls with handmade wooden plaques proudly bearing the names of the local farms whose products are celebrated on the plate and in the glass?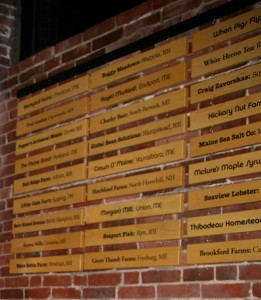 I'm not the only one who has taken notice of Moxy's greatness or Chef Owner Matt Louis.  Food and Wine Magazine recently included him in the elite group of 100 chefs from across the country that are in the running for the title of "The People's Best New Chef".
The first round of voting will narrow the 100 chefs down to 10 finalists. Another round of votes will be cast to determine the chef who will be named The People's Best New Chef.  I have read the biographies of these chefs, learning more about their restaurants, signature dishes, and inspiration for becoming a chef.
Their stories are as varied as their restaurants.  For someone who loves food as much as I do, it makes for fantastic reading.  I am certain that their restaurants are amazing and that they are all deserving of this award.
I can't give you my personal opinion of the other 99 restaurants and chefs being considered for this prestigious award.  I can only share my vote with you.  I proudly cast my vote for Matt Louis, hoping that many others would do the same.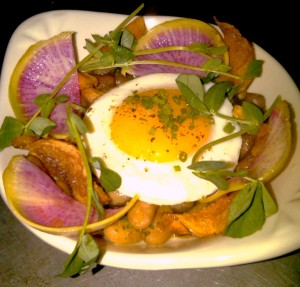 I am glad to see that Moxy, Matt, and everyone who makes it such a wonderful place to visit are getting the national recognition they deserve.  I am sure that a whole new flood of patrons will soon walk through their front door and experience the best that they have to offer.  I only hope that I can still find space at the bar the next time I am lucky enough to visit and that 1840 Farm eggs will be on the menu.
To learn more about the Best New Chef contestants, visit Food and Wine Magazine.  While you're there, cast a vote for your favorite chef, or perhaps mine if you're so inclined.
Comments
comments