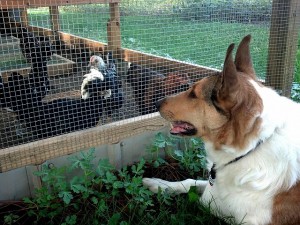 There are so many things that I love in life.  Somewhere, near the top of my list are books and dogs.  I have always loved to read and write, hence my love of books.  I grew up with the greatest dog that ever lived.  No wonder dogs claim their place near the top of the list.
I know that declaring Ginger the greatest dog that ever lived may seem like a lofty statement.  It may seem that way, but it is absolutely true.  She was like no other creature that I have ever known and every dog I meet is measured by her standard.
She was gentle and kind, a trusty companion.  She was a great farm dog, willing to sit in the pasture for hours as we worked nearby.  She loved to play fetch and seemed to have a perpetual smile on her face.  She was a collie.  While it has been years since she left my daily life, she remains close in my memory.
That memory helped to encourage me to learn more about another collie.  His name is Rooney.  While I have never met him in person, I already know that he also belongs in the greatest dog category.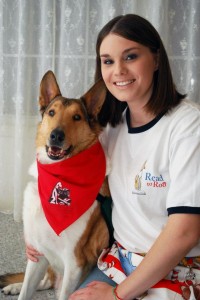 I have my blogging friend Tina to thank for our introduction.  I first came to know Tina as a blogger.  She was sharing her family's journey on her blog, The Anderson Family "Farm" Project.  It took months for me to discover her other passion.  Enter Roo, a book or two, and children who look forward to every visit that Tina and Roo make to their classrooms.
Roo is a dog with a very important job and a very dedicated owner and handler.  As a team, they are working to help make the world a better place one child and one book at a time.  Together, they are making a difference every day.
Roo also has his own story to share with his young fans.  This may be his most important job of all.  When I look at Roo , I see a friendly smile and faithful companion.  When some people look at Roo, they see what Tina refers to as his "lucky foot" but others see as an imperfection.
It is true that Roo's lucky foot is less than perfect, but is anything perfect?  Obviously, the answer is no.  Life isn't perfect and neither is Roo.  What matters is that he is perfectly suited for his job helping children to see past their own imperfections and taking comfort in seeing Roo triumph over his.
Roo has a new Web site and blog of his own, Read To Roo.  It is filled with fantastic information about their work and the organizations that they are proud to be affiliated with. Readers can learn more about Roo, Tina, and the latest news about their work.
Roo is a busy dog.  Not only does he have a blog, but he and Tina also have a new Facebook page to help keep those of us who are Roo fans up to date with all of his latest news.  I love seeing photos of him visiting schools and making his rounds.

I wanted to help Roo to collect a few more followers on his blog and Facebook page, so I decided to host a giveaway.  Because Roo enjoys reading so much, it seemed only natural that the prize would be a set of our hand wrapped pencils covered in pages from a classic novel.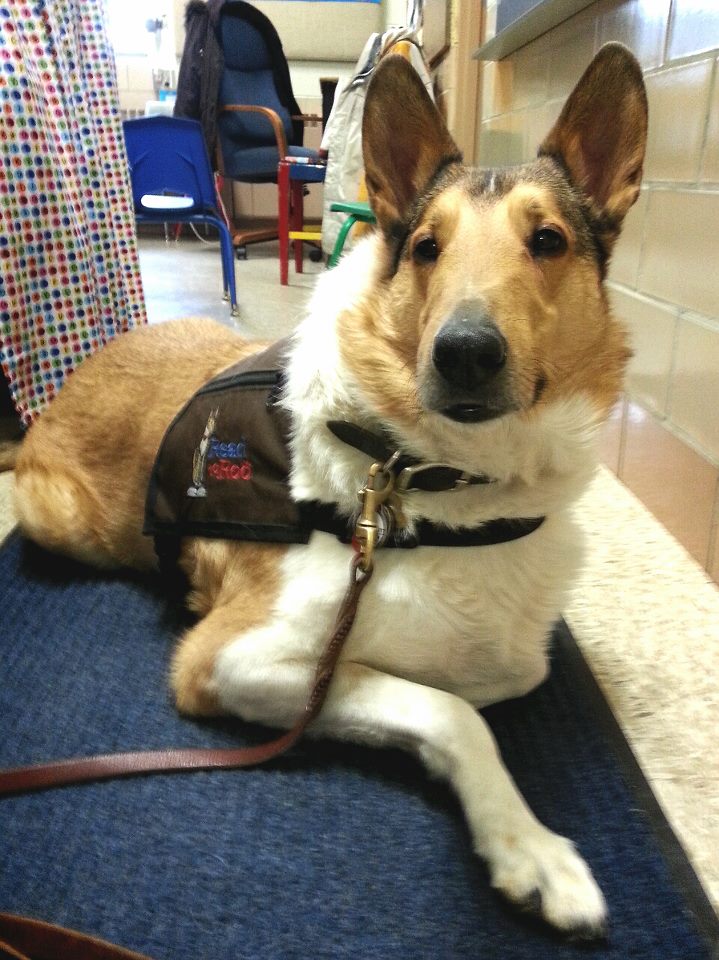 Entering is simple and the winner will be able to browse The 1840 Farm Mercantile Shop on Etsy and select the set of their choice.  There are many to choose from.  You'll find pencils wrapped in pages from: Black Beauty, Harry Potter, The Hobbit, The Hunger Games, Peter Pan, and Winnie the Pooh.
The giveaway ends on Thursday, March 21st, so claim your entries before time runs out.  Long after the giveaway ends, you can still help Roo to keep up his good work.  From now until the end of 2013, 1840 Farm will make a charitable donation for every set of pencils sold.  We're even willing to let you help decide how much we donate.
We're starting at 25¢ per set, but you can help to double that amount.  If we receive over 500 entries for the giveaway, then the amount we donate over the course of the year will be doubled to 50¢ per set.  So, encourage your friends and family to join in the fun.  Sign up to follow Roo so that you won't miss the smiles he's putting on children's faces.  I can guarantee that seeing his smiling face will bring a smile to yours.
Ginger gets my vote for greatest dog, but I'm sure all of you dog lovers have your own favorites.  Leave a comment telling us a little more about the greatest dog in your life and earn an entry in the giveaway at the same time.
After you have claimed your entries for our giveaway, visit Tina's blog to learn more about Roo, his lucky foot, and his own fantastic giveaway. 
Comments
comments