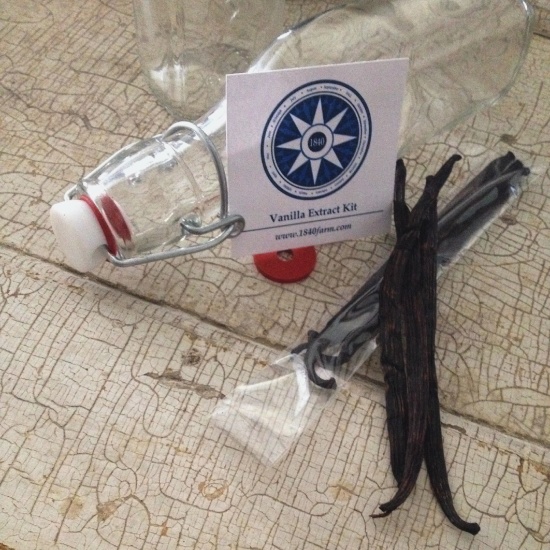 I started making my own vanilla extract several years ago. I didn't do it to save money or make a better product. I did it because it's just what you do when someone in your family suddenly has food allergies.
One of the baking staples that I had a terrible time finding ingredient information and allergy warnings for was vanilla extract. Many companies that produce vanilla extract also make almond and other nut based extracts, making their products off limits for our family. My inability to find a safe vanilla extract wasn't for a lack of trying. In my hours of searching online, I discovered that making vanilla extract required exactly two ingredients and a little cupboard space.
I was skeptical. My family looked at me with the same look they used the first time I proudly told them that I had perfected a brioche recipe using tofu instead of eggs. I'm sure you can close your eyes and picture exactly what I'm talking about. Then they smelled my first vanilla extract and tasted it for the first time in frosting that was filled with vanilla bean specks. They were sold. This food experiment was a keeper.
The homemade version of vanilla extract is superior in flavor and aroma to the extract available at the grocery store. The color develops to deep amber filled with tiny vanilla bean specks. The aroma will fill your kitchen from the moment you open the bottle. Your baked goods will taste and smell even more delicious once you're using your own homemade vanilla extract.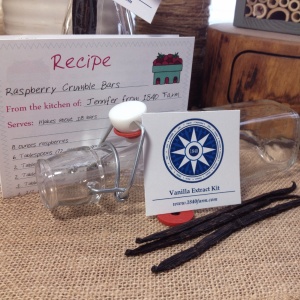 We offer our Vanilla Extract Kits in our Etsy Shop.  The listings include heavy duty glass swing top bottles with food safe stopper and gasket for optimum storage, extra rubber gaskets, premium vanilla beans, and easy to follow instructions. We'll even include a recipe card that includes one of our family's favorite baking recipes using our homemade vanilla extract.
Once you make your own vanilla extract, you may never purchase vanilla extract at the store again. After you have used the first 8.5 ounces of vanilla extract, you can simply follow the instructions and brew another 8.5 ounces of premium vanilla extract using the original vanilla beans included in each kit. After you have used the beans twice, the bean pods can still be used to flavor custards and sauces or allowed to dry slightly before adding to a mason jar full of sugar to create a batch of delicious vanilla bean sugar. We also offer vanilla beans pods in our shop so that you can restock and begin making another batch of vanilla using the bottle from your original kits.
Making your own vanilla extract is also a real money saver. Using this pair of kits, you can brew enough vanilla extract to make over 80 batches of homemade chocolate chip cookies. You can control the ingredients and strength of your homemade vanilla extract, putting you in complete control of the final product. You may even find that your recipes can be made with slightly less extract once you are using your homemade, rich vanilla extract.
I usually have two of these bottles in my kitchen cabinet. I keep one bottle of extract that I am using in my baking recipes and another one that is "brewing". This way, I always have plenty of homemade vanilla extract to work with and never need to fear the prospect of running out.
These kits makes a wonderful gift for the baker or aspiring baker on your gift list. They also make a lovely hostess gift or takeaway gift for bridal showers and baby showers. We offer special discount pricing for orders of twelve or more kits and have worked with several customers to create custom labels for their shower and party favors. We would love to work with you to design something fabulous for your needs.
To view all of our items from the 1840 Farm Collection available for sale, visit The 1840 Farm Mercantile Shop on Etsy.
:Remember those family favorite recipes using homemade vanilla extract?  Here are a few for you to try:
Chocolate Cupcakes with Strawberry Buttercream Frosting
Chocolate Chip Gooey Butter Cake
Strawberry Jam Meringue Cookies
Chocolate Butter Cookies with Stout Buttercream Frosting
Lemon Drop Cookies with Lemon Buttercream
---
To make sure that you don't miss any of our original content or favorite recipes, DIY projects, and homesteading advice, subscribe to The 1840 Farm Community Newsletter. Visit our subscription form to become the newest member of The 1840 Farm Community.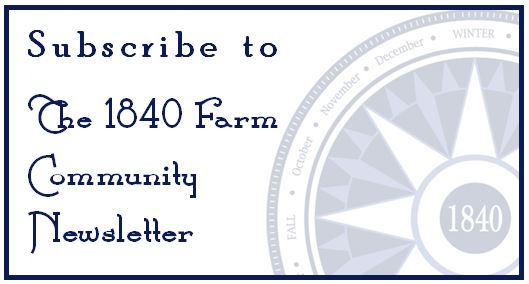 Our newsletter isn't the only way to follow what's happening here at 1840 Farm.
You're always welcome at 1840 Farm and at The 1840 Farm Mercantile Shop on Etsy.
You can also find 1840 Farm throughout the social media universe on
Facebook, Twitter, Pinterest, Flickr, and Bloglovin'.
We even created a new 1840 Farm Community Newsletter Pinterest board to catalog
our newsletter content so that you could easily pin your favorites to your own boards.
Come add your voice to our conversation!
We'll hope to see you there!
---
Comments
comments