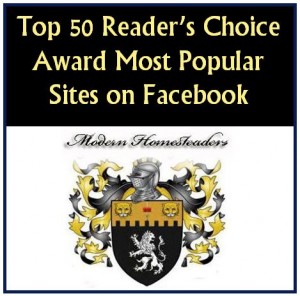 Common wisdom dictates that the number 7 is lucky and the number 13 is exactly the opposite.  But what about the number 14?  Well, I'm going to speak for myself and tell you that lately, the number 14 makes me very happy.
It's February, and the 14th day of the month is all about Valentine's Day.  For me, the celebration wouldn't be complete without taking the time to remind the people who bring joy to my life just how important they are.  In fact, Valentine's Day would be more than enough to make number 14 happy for me this month.
But wait, there's more.  On Saturday, 1840 Farm was thrilled to be named one of the Top 50 Reader's Choice Award Winners for Modern Homesteading's Most Popular Sites on Facebook Poll.  We're in great company and honored to be on the list with such a fantastic collection of homesteading sites.  We already follow a great number of them and now, thanks to the list, we've discovered a few more to take notice of.

Valentine's Day and Modern Homesteaders gave us two great reasons to celebrate the number 14.  I decided to make it a triple crown and give a happy number 14 back to the readers who have made our success possible.  Get ready to celebrate by saving 14% on your purchase from The 1840 Farm Mercantile Shop on Etsy.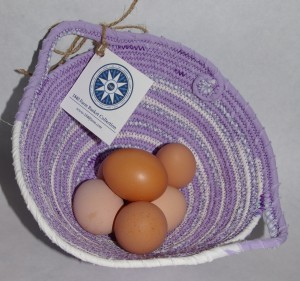 By entering the coupon code "HAPPY14" during the checkout process, you can save 14% on your entire order from our shop.  Think of it as 1840 Farm's way of taking time to remind you, our readers, how important you are.  I hope that you will take full advantage of the savings and invite a little of 1840 Farm into your life
Thank you again for being a member of The 1840 Farm Community by subscribing to 1840 Farm by Email and following us on Facebook, Twitter, and Pinterest.  I hope that you will continue to participate in this ongoing conversation with me and the other members of the community.  I love hearing about your experiences as much as I enjoy sharing mine.
Comments
comments