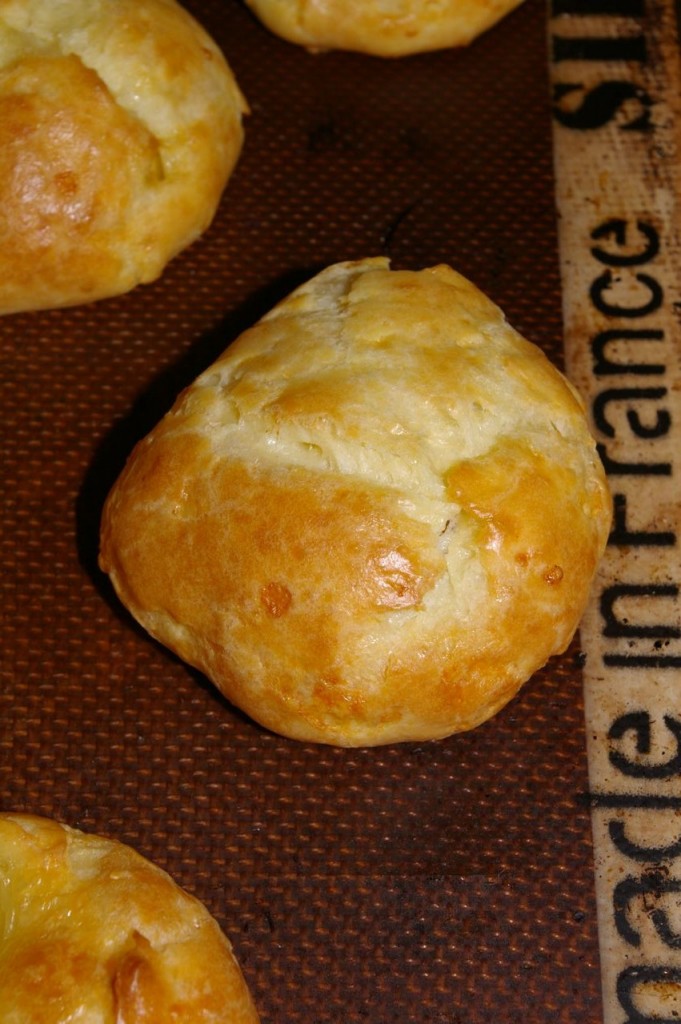 It's time for me to face the facts:  fall is here.  The air is unmistakably crisp, the summer garden is dwindling, and leaves are beginning to dance around the farm with each passing breeze.  I'm not ready to bid farewell to summer, but I am taking comfort in the fact that our favorite fall recipes will find their way onto our dinner plates in the coming weeks.
With cooler weather, smoky black bean chili with butternut squash will return to our family table.  Hachis Parmentier will become a Saturday staple.  Most importantly, smoked chedar gougères will help us celebrate the season.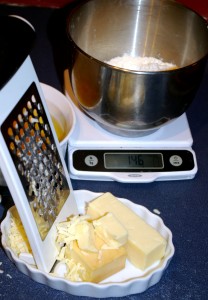 When there is a special occasion to be celebrated at 1840 Farm, these delectable little bites always seem to be the most requested appetizer. They are incredibly delicious and can be prepared ahead of time. In my opinion, those are two excellent traits for a recipe when entertaining is also on the menu.
Gougères are made by enriching pate a choux dough with grated cheese. As they bake in the oven, the cheese melts and combines with the rich egg batter resulting in a cheese puff that is light and airy yet deliciously rich. They are a hit with children and adults alike and make an excellent addition to a cheese plate, or any plate for that matter.
When purchasing the cheese for this recipe, select a variety that demands your attention. This is not the time to use cheese with a delicate or subtle flavor. Instead, go for the boldest variety you can find. For me, the choice is a locally made variety from a family owned general store that has been in business since 1869. The cheese is an extremely sharp cheddar with a firm texture along with the same cheese in a smoked variety. The end result is cheesy perfection.
Smoked Cheddar Gougères
makes 60 one inch puffs
8 oz Whole Milk
4 oz Butter
1/2 tsp Sea Salt
1 cup Flour
4 large eggs
4 oz Sharp Cheddar, grated
2 oz Smoked Cheddar, grated
Position the racks in the top and bottom third of the oven. Preheat the oven to 400 degrees Fahrenheit. Line two baking sheets with nonstick baking mats or parchment paper. Measure the flour into a small bowl. Crack all of the eggs into a bowl and set aside until they are needed. Grate the two cheeses and gently combine them.
Combine milk, butter, and salt in a medium sized pot over high heat. Monitor the mixture closely, stirring often, to avoid scorching. As soon as the mixture comes to a boil, reduce the heat to medium and add the flour in one addition. Stir rapidly with a wooden spoon until the mixture comes together to form a ball. Continue to stir continuously for two minutes until the dough is completely smooth and leaves a film on the bottom of the pot. Remove the pot from the heat and allow the mixture to cool for five minutes.
Once the five minutes have elapsed, add the eggs one at a time, stirring vigorously after each addition. With the addition of each egg, the dough will break. This is normal; rest assured that the dough will be perfectly smooth by the time the fourth egg is incorporated. Once the eggs have all been added, stir in the grated cheese until it is evenly distributed.
Using a spoon or a Tablespoon sized cookie scoop, drop the dough by rounded Tablespoons onto the prepared baking sheets leaving 1 inch of space between each gougère. Place the baking sheets in the oven and bake for 20 – 28 minutes, rotating the pans halfway through the baking time.
The gougères will be done when they become golden brown in color and have a puffed appearance with a dry exterior. Remove the gougères from the oven and place the baking sheets on wire racks to cool. Gougères can be served warm or at room temperature.
Note: Rounded Tablespoons of dough can be frozen individually on a tray lined with freezer paper. Once they are completely frozen, store the gougères in a freezer bag until ready to use. To bake, simply place frozen gougères on a prepared baking sheet and bake in a 400 degree oven for 30 – 36 minutes.
To download a printable copy of this recipe, click the link below to open the PDF file.
Smoked Cheddar Gougères Recipe
---
This recipe was featured in our newsletter.  To make sure that you don't miss any of our original content or favorite recipes, DIY projects, and homesteading advice from around the web, subscribe to The 1840 Farm Community Newsletter. Visit our subscription form to become the newest member of The 1840 Farm Community.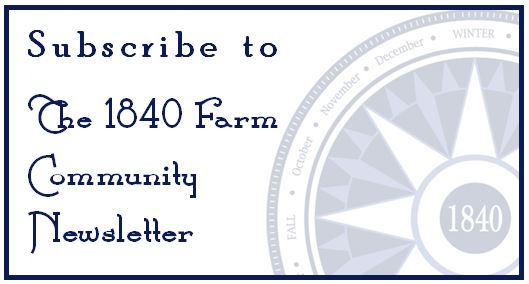 Our newsletter isn't the only way to follow what's happening here at 1840 Farm.
You're always welcome at 1840 Farm and at The 1840 Farm Mercantile Shop on Etsy.
You can also find 1840 Farm throughout the social media universe on
Facebook, Twitter, Pinterest, Instagram, Flickr, and Bloglovin'.
We even created a new 1840 Farm Community Newsletter Pinterest board to catalog
our newsletter content so that you could easily pin your favorites to your own boards.
Come add your voice to our conversation!
We'll hope to see you there!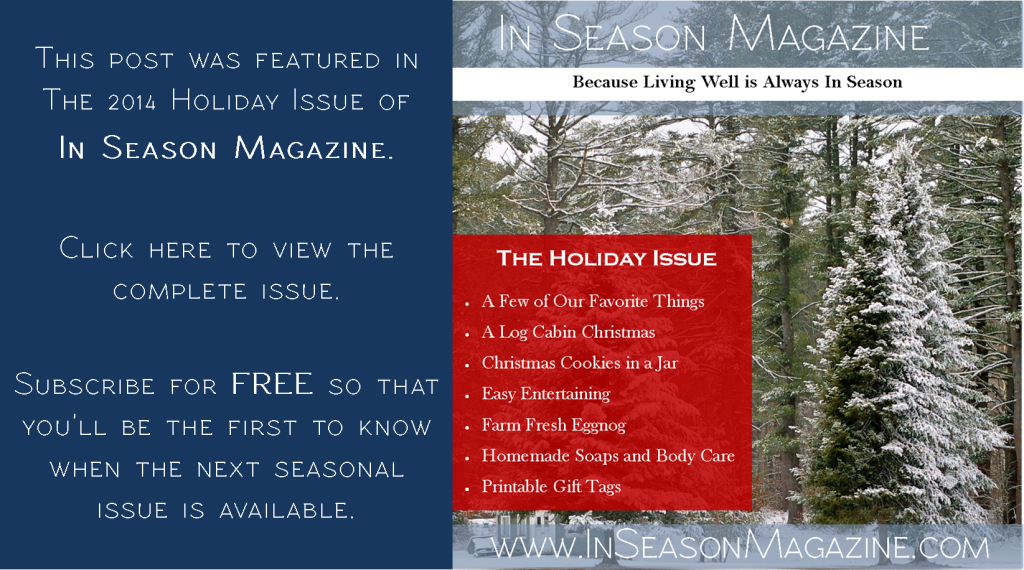 Comments
comments