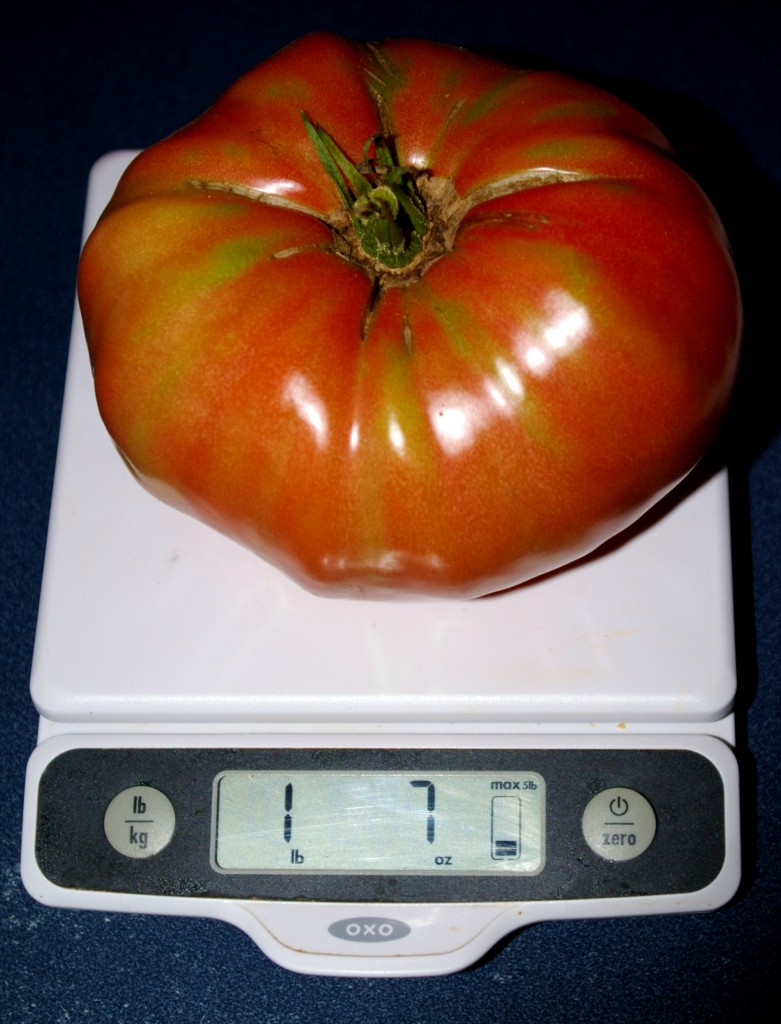 The German Johnson Heirloom Tomato is a potato leaf variety of tomato plant with an indeterminate growing habit.  It produces large, round, Beefsteak shaped fruit with bright red skin.  The ripe fruit commonly show bright yellow striping along its shoulders.
The German Johnson's flesh is pink and meaty with a delicious, old-fashioned tomato flavor.  Fully ripened fruits may weigh in excess of one pound each.  It is not uncommon to harvest tomatoes that tip the scale at 24 ounces or more. In fact, the big, beautiful 23 ounce specimen in the photo above was harvested in our vegetable garden this morning.
The German Johnson is one of the parent species of the Radiator Charlie's Mortgage Lifter tomato.  For me, that is reason enough to include it in the heirloom tomato garden at 1840 Farm.  One bite and I think you'll agree that the German Johnson is a delicious slicing tomato that transforms the ordinary sandwich into an extraordinary meal.
Comments
comments